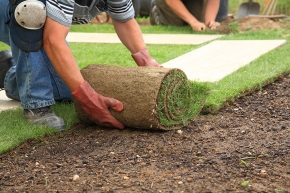 The Nova Scotia government's occupational health and safety officers are making safety a top priority for landscaping workers this summer.
Officers conducted unannounced inspections of more than 35 landscaping job sites across the province last week sharing information, raising awareness and checking compliance with workplace safety rules.

Highlights of the blitz include:
•37 inspections
•88 orders issued for infractions including not using required personal protective equipment and lack of first-aid training
•51 warnings for concerns such as not having the proper first-aid kit on site.

"These inspections give us the opportunity to connect face-to-face with employers and workers to make sure they know their responsibilities when it comes to safety," said Labour and Advanced Education Minister Kelly Regan.

The department routinely conducts workplace inspections as part of its efforts to improve workplace safety. Officers have already reached the total number of targeted inspections conducted last year, more than 630 at over 500 workplaces, issuing 763 orders and 1,108 warnings.