Laws make allowances for artistic vision but still require producers to put safety first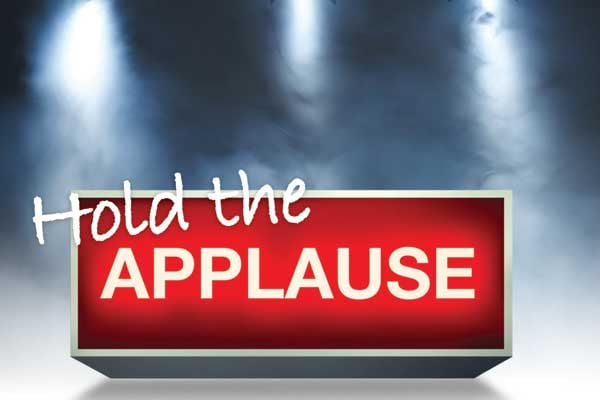 In August, a stunt driver filming a scene for a movie in Vancouver was killed when she apparently lost control of the motorcycle she was riding. The stunt plan, for the movie Deadpool 2, required Joi Harris to drive through open doors of a building, cross a concrete pad and drive down a ramp built over a few stairs to a landing, where she was to stop — but the bike didn't stop. It continued down a second set of stairs, crossed a street and hit a curb, throwing Harris off the bike and through a plate-glass window of an office building.
After the incident, WorkSafeBC dispatched five occupational health and safety officers to the site who inspected it for immediate issues and violations of the occupational health and safety regulation. The agency's full investigation is ongoing.
As spectators, we rarely think about the dangers performers face. Whether it's watching an acrobat fall through the air or an actor on stage making a violent fight look real, the thrill seems to come only from the illusion of danger. But workers in the performance industry are surrounded by hazards — from collapsing sets to pyrotechnics used in special effects. In Canada few OHS regulations address hazards specific to the arts, but there is a growing body of guidelines that are aimed at raising awareness of best practices and reducing incidents among performers.
"Performers have a whole other world of considerations that are outside health and safety, but they are really important. For an actor, dancer or musician, their body is their tool. So you need to be concerned about your vocal health, your physical fitness, because there are things that could be career-ending," says Janet Sellery, health and safety consultant and former stage manager based in Stratford, Ont.
Most provincial and territorial OHS regulations do not address industry-specific hazards; producers and employers must look to regulation relevant to each aspect of the production and its potential hazards. Moreover, British Columbia, Ontario and Quebec have developed extensive guidelines that deal with the performance industry. Other jurisdictions, as well as arts associations, sometimes refer to these guidelines as industry best practices.
Under OHS law, the status of professional performers varies among jurisdictions. They are generally not considered employees so they are not automatically covered by workers' compensation. In Alberta most performers are considered self-employed. Performers may also be considered volunteers. WorkSafeBC has recently produced a document on how to distinguish between workers and volunteers to help employers determine the status of participants in a production.
BRITISH COLUMBIA
In B.C. a performer is deemed to be either a worker or independent operator based on such factors as whether he or she exercises artistic control over aspects of the performance and is required to attend rehearsals. These factors, set out in an assessment practice directive, are intended to indicate whether, during a particular performance, the employment arrangement is one of a contract for service (independent operator) or contract of service (worker).
A performer deemed a worker is covered under the OHS act and regulation, and the employer is subject to OHS regulations. People deemed owners/operators can apply to WorkSafeBC to buy personal optional protection insurance, which gives them the same rights and obligations as workers, says Lisa Houle, manager, industry and labour services at WorkSafeBC.
Large, international acts, such as Cirque du Soleil, are generally considered employers because they are run by an incorporated entity, and anyone they hire is a worker. These organizations are also subject to provincial OHS law and regulation.
"If there are workers on a work site in British Columbia, nobody is exempt from that," Houle says.
Generally, OHS regulation applies to performers as to other workers and there are no exceptions for artistic interpretation, she adds. However, in regard to some regulatory areas, the law makes allowances for the particular difficulty producers and performers may have complying with areas of the regulation and also addresses hazards specific to the industry.
For example, regulation on footwear requirements states that when it is impracticable for workers in the performing arts to wear safety footwear, an employer who takes any "other effective measures" for protection from injury will still be in compliance. The employer must still do a risk assessment and implement controls, Houle says.
"Whenever there's a hazard, if you're not able to meet the straightforward, easy requirements that we list in the regulations, or maybe there's a regulation that doesn't exist, we're still going to expect a risk analysis and hazard controls anytime a worker could be harmed," she says.
B.C. regulation governing guardrail locations does not apply to "the viewing edge of a performance stage and to parts of the scenic units which will be visible to the audience during a rehearsal or performance." Again, compliance is dependent on the implementation of effective measures that ensure worker safety.
"Think of Juliet up on the balcony. If they are up above, they need fall protection," says Linda Love, policy analyst at WorkSafeBC.
A guideline on illumination levels explains how reduced lighting may be permitted during rehearsals and performances.
"Our officers try to take the common-sense approach. They want to make sure there is safe access and egress to the workplace and emergency exits are illuminated," Love says.
Guideline 11.2-6 Fall Protection During Stunt Work, discusses acceptable alternative controls to be used when the regulated fall protection procedures are not practicable during a planned fall. It specifies personal fall protection equipment that may be used when regulated equipment, such as a safety harness meeting CSA or ANSI standards, cannot be used. As the guideline explains, "in the actual conduct of a stunt, such a harness may be too bulky or involve points of attachment that interfere with the intended fall."
Guideline G21.83 Special Effects Blasting, requires any pyrotechnic blasting done in the film or performing arts industry be carried out under the direction of a qualified person. Guideline G24.13 Principal Performers Using Underwater Diving Equipment, enumerates the conditions that must be met when a performer, whose diving competency is unlikely to meet the standards required for diving operations, is required to perform underwater shots.
WorkSafeBC also publishes bulletins discussing actual incidents to highlight specific industry hazards and remind employers and workers how to avoid them.
ONTARIO
Ontario Ministry of Labour inspectors look to the sections of the OHS act that are relevant to the performance industry. These include the Regulation for Industrial Establishments and the Regulation for Construction Projects. Where there is no relevant law, officers would go back to the general duty clause, says Sellery, a member of the MOL's health and safety advisory committee for live performance.
Two extensive sets of safety guidelines, however, provide information on specific topics. For example, the safety guidelines for live performance workers include information on scenery, performer flying and aerial stunts, stage combat and stunts and weaponry. The guidelines for the film and television industries include topics such as stunt planning, water hazards, explosives and pyrotechnics, hair and make-up and firearms.
The guidelines are updated and added to regularly, in part to address hazards arising from the use of new technologies. People who work in the industry and have expertise in the topics they address develop the guidelines.
QUEBEC
For the CNESST, Quebec's workers' compensation board, producers in the arts usually have the status of employers for the duration of the production, and the performers they hire are considered workers. Producers must declare their performers to the CNESST. This holds true for any performer who is represented by one of a number of professional associations, including the Alliance of Canadian Cinema, Television, and Radio Artists (ACTRA) and Actors' Equity, and covers musicians, artists, stage and film actors and directors, along with a range of production and technical workers.
"It's the job of the producer to make sure they are covered. On the other hand, freelance artists who work by themselves will have to get their own insurance or register themselves under the CNESST to be covered if they are injured at work," says Monique Corbeil, national co-ordinator at the Canadian Institute for Theatre Technology in Montréal.
While the provincial OHS regulation does not cover situations or hazards specific to performers, the Prevention Guide for the Performing Arts is a useful resource, she says. Presented in a series of checklists, the booklet helps producers make sure they have implemented best practices throughout the entire production process, from pre-production through performance to touring. It outlines the legal responsibilities of employers, workers and suppliers and also covers proper procedures for topics such as props, machinery used for set design, emergency access and fall prevention.
The printed booklet, created by the industry, is intended to be kept in a binder so everyone in the theatre or other project can access it when needed.
"It's a good tool. It's for everybody working in the arts, for designers, technicians, for producers. If you're creating a show, you should be aware that performers will walk in your scenery. Make sure it's safe," Corbeil says.
There are also industry standards that increase health and safety for everyone in the performance industry, she adds. ANSI has entertainment technology standards on equipment, developed through ESTA's Technical Standards Program, that also provide guidance to technicians in Canada. These standards address such potential production hazards as rigging, overhead hanging and smoke and fog machines.
"These ANSI standards become a way to help in prevention. They're not occupational health and safety laws, but they are standards that the occupational health and safety inspector, for example, can refer to if there has been an injury," she says. "They're there for technicians, but they certainly do affect performers."
Sellery says increasing or tightening OHS regulation is probably not the best way to improve safety for performers. By their nature, regulations are general, so it may be beneficial to keep working on improving and adding guidelines, which are better suited to dealing with the specific issues and challenges faced by the entertainment industries.
The industry also needs to take greater advantage of the risk assessment, which Sellery describes as a valuable tool for any creative industry.
"It's allows you to look objectively at something that's unique and creative, maybe never done before, and discover the hazards, quantify the risk and look for the appropriate controls," she says, adding the industry should encourage the people who put productions together to conduct these assessments.
"Then they can provide the kind of support performers need. So, when performers get into the rehearsal hall, they can have the freedom to explore whatever creative idea it is without worrying they are going to get hurt or sick in the process."
WORKPLACE HARASSMENT
Aside from physical hazards, sexual harassment is a "very real" issue in the performing arts industry, according to ACTRA, the union representing 23,000 professional performers across Canada. In October, the New York Times broke the news that Hollywood movie producer Harvey Weinstein had paid off sexual harassment accusers, largely female actors, for decades. Since then, more and more affected women have come out of the woodwork, including Canadians. At press time, 80 women had accused Weinstein of sexual harassment or assault.
Unfortunately, there is a widespread fear of reporting predatory behaviour throughout the entertainment industry because victims are afraid of losing work, said Sue Brouse, director of human resources for ACTRA, in an interview with CBC.
"Our performers are vulnerable because it's essentially a day player, you know. They are hired rarely like an office worker on an ongoing contract. They have a role and that role can suddenly diminish for, quote, 'creative reasons,'" she said.
ACTRA is working on increasing education and awareness on the sexual harassment resources available to members and what steps to take if it happens to them.
"We want to let them know it's not OK and that the workplace should be a safe and healthy workplace," Brouse told CBC. "I think the key challenge is dragging this into the open to destroy that culture that silences the victim and offers perpetrators impunity."
At the time of the fatal stunt accident in Vancouver, a colleague of Harris said the stunt was well within her skills, she had practised extensively and she should have been able to do it successfully. However, he added, motorcycles can be unpredictable.
Following Harris' death on the Deadpool 2 set, Jason Cameron, the business agent for film, television and new media with the Union of British Columbia Performers/ACTRA, told the media stunt accidents are "exceedingly rare" and complicated sequences are completed successfully on film sets all the time. Nevertheless, there is always something to be learned.
"Our hope is that the outcome of that investigation will provide our industry with the information we need to ensure something like this doesn't happen again," he said.
Linda Johnson is a freelance journalist based in Toronto. She can be reached at [email protected]
This article originally appeared in the December/January 2018 issue of COS.