VP criticizes 'shrink it and pink it' mentality as 40% of women report injuries related to ill-fitting PPE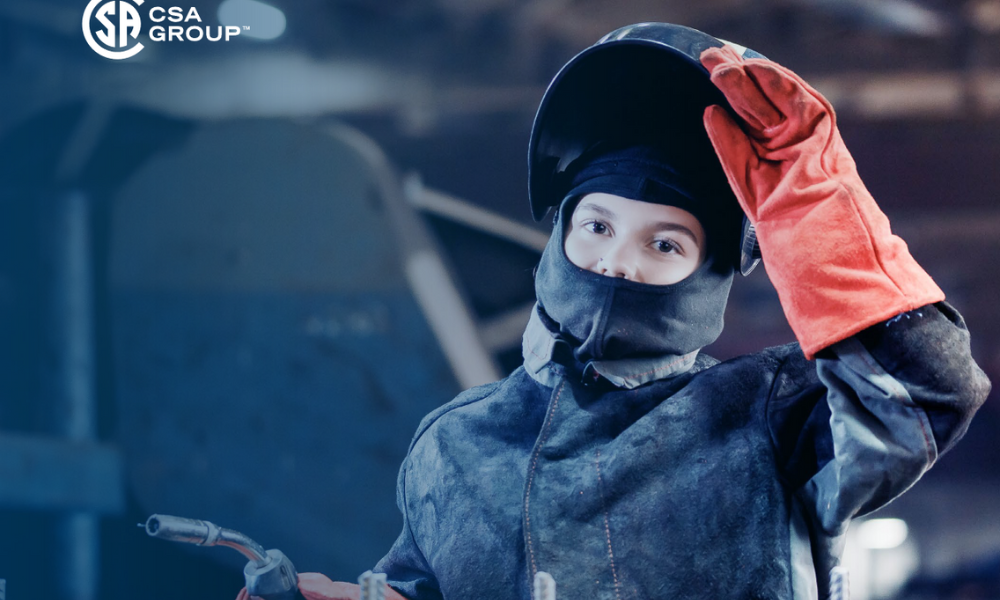 Personal protective equipment isn't being made specifically for women in Canadian workplaces, according to a new report from the CSA Group, and it's creating safety risks.
About 3,000 women were surveyed for the report who work in several sectors of the Canadian economy, including construction, emergency services, healthcare, transportation, and natural resources. The findings reveal the PPE they are provided with doesn't fit, is uncomfortable to wear, and doesn't provide the protection it is supposed to.
One of the most concerning statistics contained in the report is that 40 percent of respondents report experiencing an injury or incident they perceived to be related to their PPE. "There's the psychological aspect of not feeling confident and professional in your gear," says Jennifer Teague, CSA Group vice president for standards research and planning, "but there's a significant portion that don't feel safe in their gear."
The report titled Canadian Women's Experiences with Personal Protective Equipment in the Workplace contains anonymous quotes from women who participated in the survey. One respondent who works as a steamfitter and welder says she has been physically hurt and scarred because the PPE provided to her doesn't fit.
"I have been burned hundreds of times by having sleeves and pant legs that are not long enough to provide coverage when I'm in awkward positions. I literally have become an expert at being burned and maintaining my welding arc because it happens so often. My boobs are covered in tiny scars."
50 percent of the women surveyed say their PPE does not fit properly, 43 percent say it is uncomfortable to wear, and 38 percent say the women-specific PPE is inadequate. To address these issues many of the women are improvising.
"They are using duct tape, they're using workarounds to get it to fit better, which has its own safety concerns," says Teague. "All PPE is certified to a standard and if you modify that PPE, you're now voiding that certification. So, employers need to think about this."
Another way women are working around the issue is by paying out of pocket for better PPE. One woman who works in the Ontario construction industry describes a scenario in which she bought her own PPE because didn't feel like she could raise the issue with her supervisors.
"I ended up having a miscarriage but at the time while my belly was growing, I had to purchase larger pants out of my own pocket. I was also fretting about how I would be unable to wear my own coveralls soon so I thought if I grew bigger, I would be wearing belly extenders or leggings, both of which I would
have been uncomfortable to mention to a supervisor to be reimbursed."
Teague explains there is also a "shrink it and pink it" mindset among PPE manufacturers, meaning they simply take the PPE designed for men, make it smaller, put some pink on it, and call it PPE for women.
One respondent who works in British Columbia's natural resource sector says she wants PPE that doesn't create additional hazards and makes her feel confident while performing her duties, "some women are fine with pink PPE, but for some of us it just adds to the difficulty in being taken seriously in the workplace."
Employers who want more women working in their industries will need to put more thought into the kind of equipment being provided and how well it protects the people using it. "There is a lot of work that needs to be done to look at different types of PPE," says Teague, who adds manufacturers need to view their work through a diversity lens.
"Evaluate the possibility of bias in these things, the consequences of bias in these things, so that we can really address the needs of women." After all, women make up half the population, perhaps its time to consider women as half of the workforce.