Some vulnerable workers reprimanded when injured on the job ​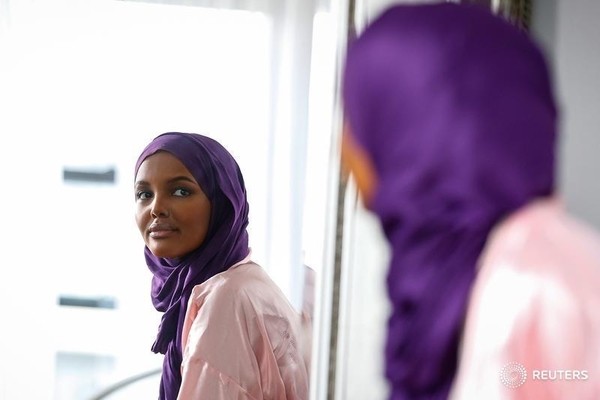 When immigrants and refugees come to Canada, they are handed a 140-page document that contains only one small paragraph about employee rights. Welcome to Canada: What You Should Know simply states there are federal and provincial labour laws that set health and safety standards, and then refers the reader to their provincial government websites if they have any questions. Unfortunately, this might be the only OHS exposure these workers receive.
A study led by Agnieszka Kosny, a scientist at the Institute for Work and Health (IWH) in Toronto, interviewed 110 recent immigrants and refugees from Ontario who had been in Canada for less than three years. Some of them received WHMIS or on-line training, but the majority of the training the workers received was around client and customer safety, such as safe food handling, not occupational safety.
"The vast majority of the participants had extremely limited knowledge about employment standards and they knew nothing about the responsibilities of their employers vis-a-vis safety training or protective equipment and they did not know what to do when they were asked to do something unsafe or when they were injured," said Basak Yanar, a research associate at IWH, who presented the results of the research at a session in Toronto on Oct. 31.
Some interviewees reported being reprimanded, fired or threatened when they got injured. One individual who worked in a factory had developed back problems from lifting heavy packages. They told their supervisor, who was less than understanding and essentially trapped them in the job.
"He told me, 'Remember, if you will go now, I will send a report against you to the temporary agency and I will tell them that you have a problem in your back... They will not call you again for any kind of job. And maybe they will cancel your file,'" the worker said.
For the most part, the individuals who were able to find work found it through community and family connections, but those business owners themselves were largely unaware of occupational health and safety. One individual reported working with a chemical that made them have a runny nose, cough and sneeze all the time, but they had a hard time talking to their manager about it.
"Because she said, 'I need you to do (it)… And so it's very hard for me, because she's from my country. I know her in my country; we have a tradition. You have to respect somebody if she's older than you… So, I have to respect her, but sometimes she abuses me," the worker said.
The researchers recommended systematic changes so that immigrants learn about occupational health and safety as early as possible.
"It can't only involve sending people to websites. They are very difficult to navigate," said Dina Al-khooly, a practicum student who also worked on the project. "It also can't just depend on the employer doing their part. In an ideal situation, the employer is providing on the job training, employment rights and protective equipment, but that just doesn't seem to be the case."
There are a host of resources out there that are meant to prepare newcomers for the workforce that should be updated with information on a worker's rights and what to do if they are injured on the job, Al-khooly said.
The settlement sector also needs to get more involved in OHS as they are a trusted resource for these individuals, but they are already stretched thin and require more funding, the researchers noted.
One issue the researchers noted was a diffusion of responsibility among service providers, employers, labour, immigration and other stakeholders.
"Not one person is responsible, so there's no accountability. There was the assumption that someone else was providing that information and someone else was providing those resources and a lot of the time nobody was," Al-khooly said.
The only time the researchers saw robust programming around immigrant and refugee workplace safety was when there was a clear champion for the cause in an organization.
The researchers are recommending Ontario's Ministry of Labour find such a champion within its own walls and also conduct focused inspections on workplaces with a lot of newcomers.
The immigrants and refugees expressed a concern that a lot of emphasis was put on what they need to provide for Canada and their employers, but there was a lack of information on what they were entitled to — something the researchers would like to see changed, said Al-khooly.
"We definitely feel like there needs to a be a shift in this focus and we need to start thinking about what we need to provide to newcomers as opposed to just what they can do for us."