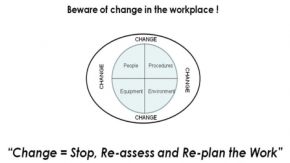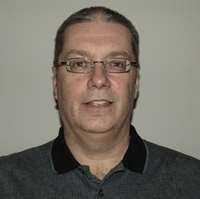 It's always interesting to see how organizations address their safety performance, particularly when they are having an increase in recordable events. Many of these organizations tend to deal with the symptoms rather than the actual causes affecting their performance. Even when they use multi-cause analysis tools and determine the root causes, they still tend to address the issues at the lower level of the safety management system.
To actually improve their safety performance, organizations must take the necessary steps to change how they address the issues that are causing accidents and incidents.

Rather than simply focusing on one or more of the specific causal factors, organizations should look at the overall dynamics of their safety management system to ensure the desired improvement initiatives are achievable within their safety culture.

This usually begins with a review of the safety programs and, in particular, the process used to address safety behaviours in the workplace.

Often, what is needed is a system to organize health and safety initiatives under one umbrella such as what is offered by occupational health and safety management systems.

OHS management systems
There are several occupational health and safety management systems available to assist an organization to improve its safety performance. Some favourites are the ones with a risk-based management strategy, such as the OHSAS 18001-2007 and the CSA Z1000-2006 standards.

These standards provide an organization with the necessary framework to identify, control and reduce risks while improving its overall performance. Implementing one of these standards will greatly increase an organization's commitment and participation in managing its health and safety issues.

There are many advantages to an organization that adopts this type of standard as part of its strategy for improving safety performance. The standards offer a structured process for identifying hazards, assessing and controlling risk. They also help to define organizational responsibilities and communication.

Standards provide a method to manage worker assessment, training and competencies. They provide for the development of operational control programs, and deal with emergency preparedness and response. Standards are also a means of measuring, monitoring and improving an organization's safety performance.

To maintain and increase the effectiveness of your occupational health and safety management system, you need to consider developing a communication strategy and plan to supplement your system. It's simply too easy for an organization to develop and implement a safety management system and then become complacent about its intent of improving safety performance.

Communication strategy
The purpose of a communication plan is to focus safety efforts on all aspects of the workplace not only in identifying and addressing risks but also, ensuring that the entire organization is involved in making the right decisions and continuously improving its managed system.

A good communication plan is based on the concept that workers need the skills and job aids necessary to make informed decisions concerning risk in the workplace. This plan needs to be designed according to the organization's safety culture.

The following is an example of a five-step process for developing a communication plan:

First: Workers must be educated on what risk is and how to manage it on the job. It's not unusual to find that many workers tolerate more risk at work. This often leads to workers taking unnecessary risk that would normally not be tolerated or accepted by the organization.

Second: The workers must be taught the process for assessing risk in view of exposure to a hazard, the existing controls to mitigate the risk, and finally how to decide whether the risk is acceptable or not. An acceptable risk is often called "residual risk." This is the risk that must be controlled during the job execution phase.

Third: Appropriate controls or safety barriers must be chosen based on the risk assessment. Don't forget to consider the reliability of the barrier (adequacy, functionality and implementation) and the potential for human error (based on skills, rules and knowledge).

Fourth: Exposure to the residual risk is to be minimized by following procedures/work practices, using appropriate personal protective equipment and by communicating issues/concerns and re-evaluating the work, should changes occur.

Fifth: Your continuous improvement initiatives must be developed in such a way that they align with your expected performance. Some organizations will rely solely on audit results to make changes to their safety-managed system, only to see very little gain in safety performance.


---

The continuous improvement initiatives should be directed at two particular sections of your safety managed system:

1. The higher level safety issues that affect the system (i.e. updating and improving the health and safety manual, the control programs, addressing audit results).
2. The lower level safety issues (i.e. those that are impeding the line organization's performance on the shop floor).

Using this type of approach allows your organization to become much more proactive with its improvements since the entire system — both at the higher and lower levels — is being actively reviewed and enhanced from within.

Finally, in implementing an occupational health and safety management system, don't forget to consider other additional risks that are created due to the changes in the workplace environment (i.e. situational awareness). These additional risks are often not observed or addressed adequately during the work.

Situational awareness
Situational awareness is a state of mind that enables a worker to observe, recognize, understand and predict the outcome of environmental factors that can expose them to additional workplace risks other than the ones originally identified in their safe work plan.

To better utilize situational awareness in the workplace, workers must be informed and reminded of the factors that can impede their judgement of the current environmental situation.

Briefly, here are issues that may impact your workers' situational awareness:

1. Failure to adequately recognize the situation.
Your workers must have access to the most current and available information concerning hazards and risk in the workplace. They should be taught how to observe and detect changes in the work environment that may impact their safety plan. They need to be able to interpret the information and they should exhibit a good questioning attitude.

2. Failure to adequately understand the situation.
This is where the worker's knowledge of the worksite and experience with the work will enable them to understand change management. They need to be coached so they are able to correctly perceive changes in the work environment. This will then help them to make sound judgement decisions concerning the implications of the change.

3. Failure to adequately predict the situation.
This will be an issue if the worker does not consider the change management concept or ignores the change altogether. This failure occurs when workers become over reliant on past experiences (i.e. there had never been a problem in the past). They need to understand even minor changes in the work environment could lead to major safety issues.

Change management
Change management is a critical component of situational awareness. It involves assessing the actual working conditions to determine if any changes have occurred that are different from the ones identified in the safe work plan. These changes are usually associated with the four workplace elements: people, procedures, equipment and environment.

Once a change is identified, the worker must decide if the change is significant enough to warrant stopping the job and re-planning, to effectively address the potential safety issue, so that any implications related to the change can be effectively taken into account.

The internal responsibility system should guide the worker in dealing with the change — if it's within his or her authority and responsibility. If not, the supervisor will need to get involved with the resolution process.

All organizations certainly want to improve their safety performance but they often spend a substantial amount of time and money on safety programs, with little or no results. An ill-planned approach is often their main barrier to success. Just as people will scan a roadmap before proceeding with a trip, organizations also need to prepare before proceeding with steps to improve their safety performance.

----------
Guy Chenard is a safety professional with Ontario Power Generation.