'All of us believe Halyna's death was a terrible accident'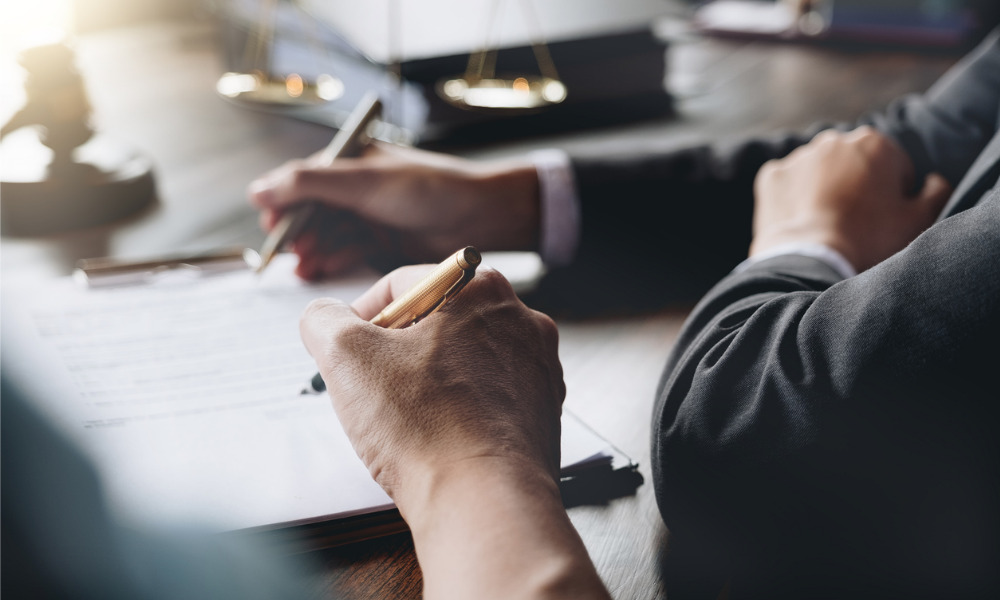 Alec Baldwin has reached a settlement with the family of Halyna Hutchins after she was killed on the set of the film "Rust".
"We are pleased to announce today the settlement of the civil case filed on behalf of the family of cinematographer Halyna Hutchins," Baldwin wrote on his Instagram account. "Throughout this difficult process, everyone has maintained the specific desire to do what is best for Halyna's son. We are grateful to everyone who contributed to the resolution of this tragic and painful situation."
Read more: Crew raised safety concerns before fatal on-set shooting, says report
Hutchins was killed on the movie set in October 2021 after a "prop" firearm discharged by actor Baldwin misfired. It also injured the film's director Joel Souza. The firearm was supposed to have been loaded with dummy bullets.
A lawsuit filed against Baldwin, producers and others alleged several violations of industry standards. However, all parties believe Hutchins' death was an accident, her husband Matthew said, according to reports.
Read more: Killing of cinematographer on 'Rust' set declared an accident
The Western film is also set to resume filming with the original cast in January, with Matthew Hutchins onboard as an executive producer, according to the report. "I have no interest in engaging in recriminations or attribution of blame [to the producers or Baldwin]," said Matthew Hutchins.
"I am grateful that the producers and the entertainment community have come together to pay tribute to Halyna's final work," he added.
Read more: 'Rust' film producers fined maximum amount over on-set death
Before 2021 ended, Baldwin denied responsibility for the fatal shooting of Hutchins. "I feel someone is responsible for what happened, but I know it isn't me. I might have killed myself if I thought I was responsible, and I don't say that lightly," said Baldwin, according to an excerpt from his interview with ABC News.
In August, New Mexico's Office of the Medical Investigator determined that the incident on the set "Rust" that left Halyna Hutchins dead was an accident.
In April, Rust Movie Productions, LLC was fined a maximum USD $136,793 after the New Mexico Environment Department's Occupational Health & Safety Bureau found that the movie crew had "willfully violated" safety rules, leading to the death of Hutchins.