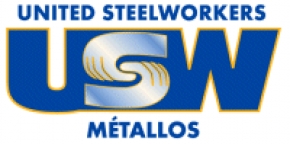 United Steelworkers (USW) members in Sudbury and across North America are mourning the loss of two miners killed on the job Wednesday.
"On behalf of all our members, I extend our deepest condolences to the families, friends and co-workers of these two men who were respected and loved by so many," said Rick Bertrand, President of USW Local 6500 in Sudbury.
"Their tragic loss is mourned throughout our community and beyond."
The two miners, whose names have not yet been made public, were killed late Wednesday night while working underground at Vale's Stobie Mine in Sudbury.
The Ontario Ministry of Labour has closed the mine while the fatal accident is being investigated. The Labour Ministry, along with the Steelworkers, Vale and local police, are involved in the investigation.
"The Steelworkers will be involved in this investigation every step of the way," Bertrand said. "Once the investigation is complete we will work hard for the workplace to be restored to safe condition before it starts up again."
"For our members and for our community, this tragedy is a painful reminder of the potential danger mine workers confront on the job every day," said USW District 6 Director Wayne Fraser.
"The United Steelworkers union has always been at the forefront of efforts to improve workplace health and safety," Fraser added. "We will work to ensure this investigation leads to greater safety not only in this workplace but for all workers in the mining industry."