CSA standard on high-visibility safety apparel organizes garments into three categories based on risk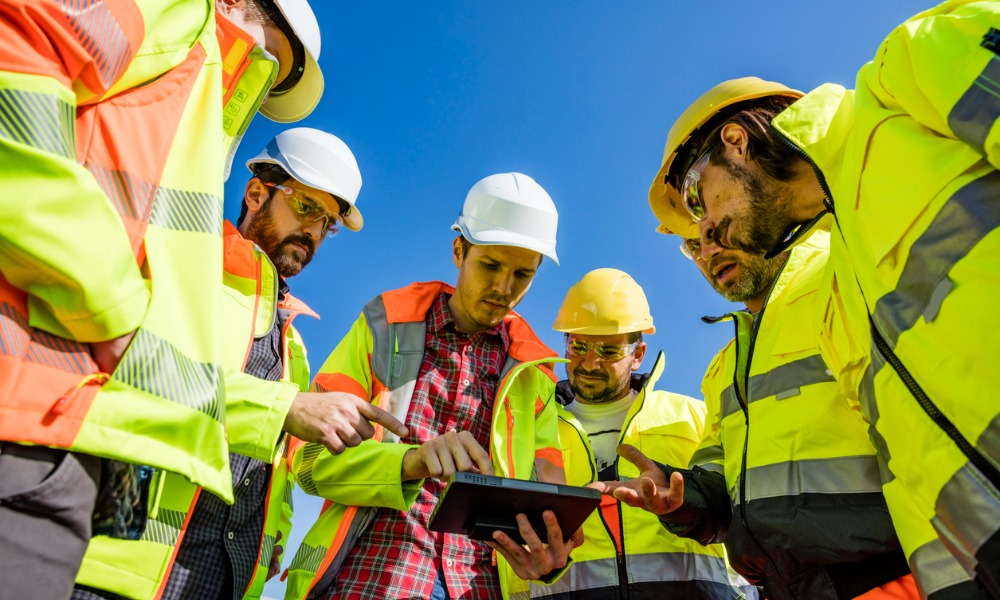 With summer (finally) upon us, many workers will be brought to work outside. Road work, for example, is typically busier during the warmer months. And those working in these conditions may find themselves working at night or early in the morning – meaning that they will have to wear high visibility clothing.
High -Visibility Safety Apparel (HVSA), often referred to as "hi-vis", includes all the different bits of clothing that workers can wear such as bibs or vests to improve how well other see them (i.e. how visible they are to others). In Canada, the design requirements for hi-vis safety clothing can be generally found in the CSA Standard Z96-15 (R2020). Hi-vis apparel is so important because low visibility conditions can create a number of safety hazards.
The Canadian Centre for Occupational Health and Safety (CCOHS) says that HVSA is needed when "you work when there is low light and poor visibility, especially if you are working around moving vehicles." This is why you often see road workers wearing yellow or orange vests (i.e. fluorescent) with reflective bands on them (i.e. retroreflective). "The human eye responds best to large, contrasting, bright or moving objects. Worker visibility is enhanced by high colour contrast between clothing and the work environment against which it is seen."
Hi-vis classes
CSA Standard Z96-15 lists three different classes of safety apparel. These different classes help safety officers figure out the level of risk and the appropriate clothing that should be worn for each class.
Class 1. SPI Health and Safety says that garments in the class 1 category need only to provide the lowest recognized coverage and good visibility. This can include a basic harness or stripes on the shoulders or around the waist. It can also include a shirt made of non-hi-vis materials but that does include hi-vis or retroreflective strips or bands.
Class 2. The CSA standard says that clothes in this category need to be made of fluorescent background materials which are either yellow-green, orange-red or red. SPI says that class 2 garments "provide moderate body coverage and superior visibility" and that "garments of that class must provide full coverage of the upper torso (front, back sides and shoulders) and side coverage of at least 50 per cent from the bottom edge to the top of the shoulder."
Class 3. Protective apparel in class 3 provides the greatest coverage as well as the highest visibility. It adds to the requirements of class 2. Garments in class 3 must additionally include stripes around the arms and the legs (they need to be stripes, combined-performance material or a mix of background and retroreflective material).
PPE staple
Whether hi-vis apparel is needed depends on the regulations in your jurisdiction, and can depend on the task a worker is doing or the environment they are working in. As with anything in health and safety, OHS professionals should be aware of the regulations to ensure compliance and make sure that they are keeping workers safe.
PPE distributor HiVis Safety says on their website that "hi-vis clothing has been shown to effectively reduce accidents and injuries in the workplace by ensuring workers operating heavy machinery can see their co-workers" and that "high-visibility clothing has long been a staple of PPE standards in all industrial workplace."
Subscribe to our free newsletter to stay up-to-date with the world of safety.