Ill-fitting boots can have seriously negative consequences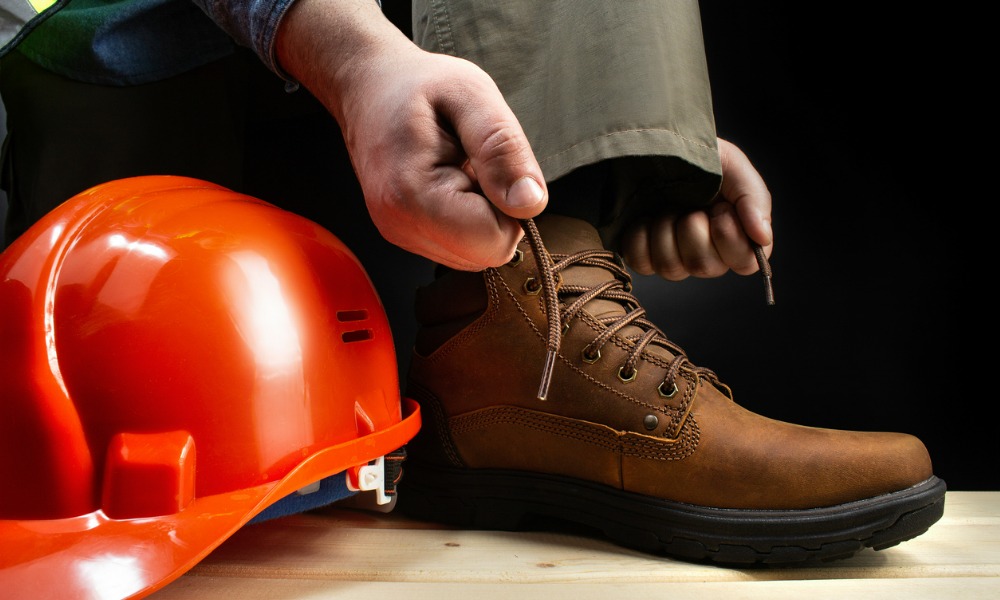 According to Global Market Insights (GMI), the industrial safety footwear market was worth a whopping USD 9 billion in 2021. It is estimated that the market will grow at a compound annual growth rate (CAGR) of around 6.5 per cent between 2021 and 2027. The point is really that people at work need footwear! GMI says that growth in the market over the last few years has very much been driven by an increasing focus on worker safety in the construction and manufacturing sectors.
Why is safety footwear important?
As with any bit of personal protective equipment (PPE), shoes are a huge part of the safety kit. Hands and feet are typically among the most commonly injured body parts.
Workers across a range of industries will usually be required to wear some form of protective footwear. You can't, however, just pick up any boot and assume it's the one. Each environment and each task requires the right kind of footwear – not just to be effective, but because not wearing the right safety shoes could have some seriously negative consequences.
Ill-fitting safety footwear can do more harm
There are a number of health conditions that can arise from not wearing footwear – or not wearing the appropriate footwear. Issues such as bunions, corns and calluses, blisters, ingrown nails, hammertoes and even more painful conditions such as plantar fasciitis can occur.
"Workers who walk or stand for long periods of time during the workday, without the proper footwear, foot support, shock absorption, they are susceptible to pain and musculoskeletal disorders that can really have lasting effects on the body," said Kevan Orvitz, owner and founder of MegaComfort, an ergonomic anti-fatigue insole company in Toronto, to COS.
Indeed, as well as the aforementioned ailments, improper safety footwear can also lead to broader issues such as ankle, knee or back pain.
Read more: Your top 10 foot protection questions answered
Could safety footwear be causing your workers harm?
If a worker is not wearing the right shoes for the tasks that they are doing, their safety footwear could actually be doing more harm than good. For example, workers who typically are on their feet all day need supportive insoles as well as a sturdy boot. If they don't have this, it could lead to conditions such as plantar fasciitis (i.e. heel pain).
A study by biomedical researcher Terje Haugaa found that over 30 per cent of workers who wear safety shoes have one or more health-related foot problems. A shockingly high number considering that safety shoes are supposed to prevent foot problems!
As well as fit, material plays a huge part too. In situations where workers are at risk of getting their feet pinched, crushed, or hit by a falling object, shoes need to be made from very sturdy materials – even steel tips for example.
What are the disadvantages of safety shoes?
While safety shoes will often prevent more advantages than "regular" footwear, if they are not adapted for the job – and certainly if they don't fit properly – then they can do some serious damage. In addition, workers may not wear them if they're uncomfortable. If workers are seriously complaining about their footwear, now might be the time to listen to them and see if they are being given the right support.