Re-opening of Nova Scotia coal mine after two-year closure heavily criticized, despite presence of inspectors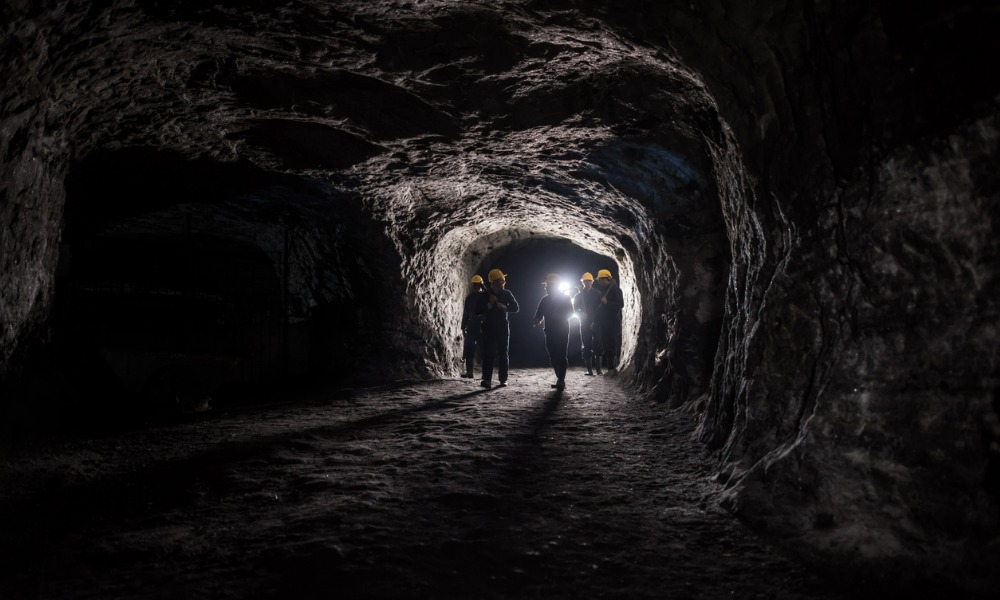 Safety inspectors were on site when the Donkin Coal Mine in Cape Breton, N.S. reopened following a two-year closure – but that hasn't stopped the decision being slammed by environmental groups.
The mine was closed in March 2020 amid repeated government stop-work orders following roof falls. Experts with the labour department have now completed a thorough review of operational safety plans submitted by owner Kameron Coal Management Limited.
"It's pretty absurd but it's not surprising," Tynette Deveaux of Sierra Club Canada told the Toronto Star. "You'd like to think that governments learn from past mistakes but apparently not."
The provincial Labour Department has said it will continue to conduct regular announced and unannounced inspections at the mine, adding that work is still banned in areas where rockfalls occurred previously. But Deveaux added: "Whether the department is doing surprise inspections or not, worker safety is on the line."
Jill Balser, Minister of Labour, Skills and Immigration, said its priority is to make sure workplaces have the right safety plans in place, especially those with a higher level of risk. "All Nova Scotians deserve to return home to their families at the end of the work day," she said.
"Underground mining is a complicated worksite with extensive regulatory requirements in Nova Scotia," added Gary O'Toole, senior executive director at the ministry. "The Department takes our oversight and enforcement role very seriously and we will continue to regularly monitor operations and enforce compliance for as long as work there continues."
Spotty history
Donkin Coal Mine is the only operating subsea coal mine in the world and Nova Scotia's only operating underground coal mine.
While the mine is back in operation, a stop-work order remains in place in areas where rock falls occurred previously, according to the Nova Scotia government.
The company is also required to submit monthly reports on ventilation, main fan and emergency power supply, and reports for stone dust sampling. It must also submit other reports upon request of the provincial government.
Donkin Coal Mine's current industrial approval expires on Dec. 4, 2022. The company applied for an industrial approval renewal on Sept. 6, 2022. The Department of Environment and Climate Change has 60 days to make a decision.
The Environment and Climate Change department also directed Kameron Coal to update its greenhouse gas management plan to ensure there will be measures in place to mitigate emissions.
Since February 2017, the Department of Labour, Skills and Immigration has completed 102 inspections, resulting in 152 warnings, 119 compliance orders and 37 administrative penalties being issued at the mine. On June 20 and 21, 2022, Labour, Skills and Immigration received seven safety plans required for approval before work could resume.
Fossil fuels used by the Donkin mine are subject to a carbon charge under the current cap-and-trade program, which will end in 2023. The government is reviewing options for regulating the underground coal mining sector's greenhouse gas emissions after Dec. 31, 2022.