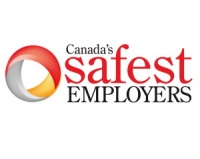 British Columbia's provincial health and safety board has expressed their support for
Canadian Occupational Safety's
search for Canada's Safest Employers (CSE).
In a statement, Nancy Harwood, director of regulatory practices with WorkSafe BC, and a member of the judging panel for CSE, noted the importance of recognizing companies for their safety achievements.
"At WorkSafe BC, we know that prevention is job one in achieving the goal of zero workplace injuries. By recognizing companies for their efforts in prevention, Canada's Safest Employers foster a culture of health and safety, and create a standard of excellence in safety for Canadian organizations."
[Watch the video]
"WorkSafe BC is proud to support Canada's Safest Employers Award. As part of the judging panel for Canada's Safest Employers, I look forward to being a part of this endeavour. I urge you to be a part of this worthy initiative by nominating a company today."
Norm Keith, another member of the judging panel and a partner at Toronto-based law firm Gowlings, expressed similar sentiments regarding the importance of recognizing safe work practices.
"The bottom line of workplace health and safety is understanding and prevention," Keith said in a statement. "We believe that employers want to do what's right: protect their workers and avoid accidents. Canada's Safest Employers Awards wants to recognize those companies for their exceptional effort to prevent workplace injuries. This recognition will put Canada's safest employers in the spotlight for others to emulate, and to create a nation of safe employers working together to prevent accidents and injuries on the job. I believe that Canada's Safest Employers is an excellent initiative that will encourage a national culture of safety inside and outside the workplace."
COS
is honoured to be collaborating with such esteemed organizations in honouring Canada's Safest Employers, and looks forward to continuing to work with them to promote safe work practices across the country.
For more information, or to nominate your company today, visit
www.safestemployers.com.


To watch members of the judging panel speak to the importance of Canada's Safest Employers,
click here.