3motionAI can provide insights into injury risks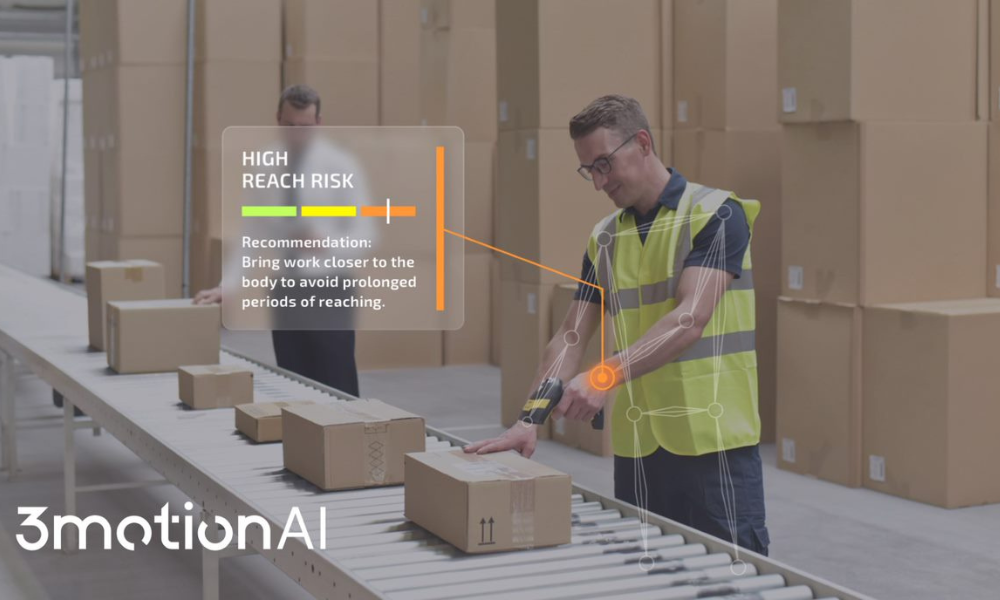 3motionAI officially launched its 3DNeuroNET Engine TM. The company says the AI-based platform applies intelligence to raw human performance data, providing actionable insights through easy-to-assess outcomes and form factors. 3motionAI says the use of AI and Computer Vision has limitless applications and is currently automating nearly every industry sector.
It features a human profile library containing movement assessment modules. 3motionAI says its proprietary Activity Specific 3DNeuroNET Engine TM., applied for each task creates a comprehensive movement profile, all from a single video captured with a mobile device. The library continually expands, with the intention of reaching every human activity type.
With the release of the 3motion's 3DNeuroNET Engine TM, companies in the human performance space can integrate AI automation through API's and an SDK. Th company says the flexibility allows for quick availability, elevating products and solutions without the costs and complexity associated with adapting computer vision, machine learning, and artificial intelligence into their applications.
The use cases for 3motionAI insights can be used in sports, healthcare, and in the workplace. The company says it can help with risk analysis and worker safety.
"Our partners and collaborators validate the technology that allows for a comprehensive evaluation centered on the individual, empowering our integration partners to detect risk to prevent injury and improve performance, even at a professional level, like we have been doing in professional Baseball," says Reed Hanoun, founder and CEO of 3motionAI. "This enables partners of 3motionAI to answer their customers' question, 'Am I performing at my best at home, work, or play?'"