Life-saving equipment will be supplied to 49 more schools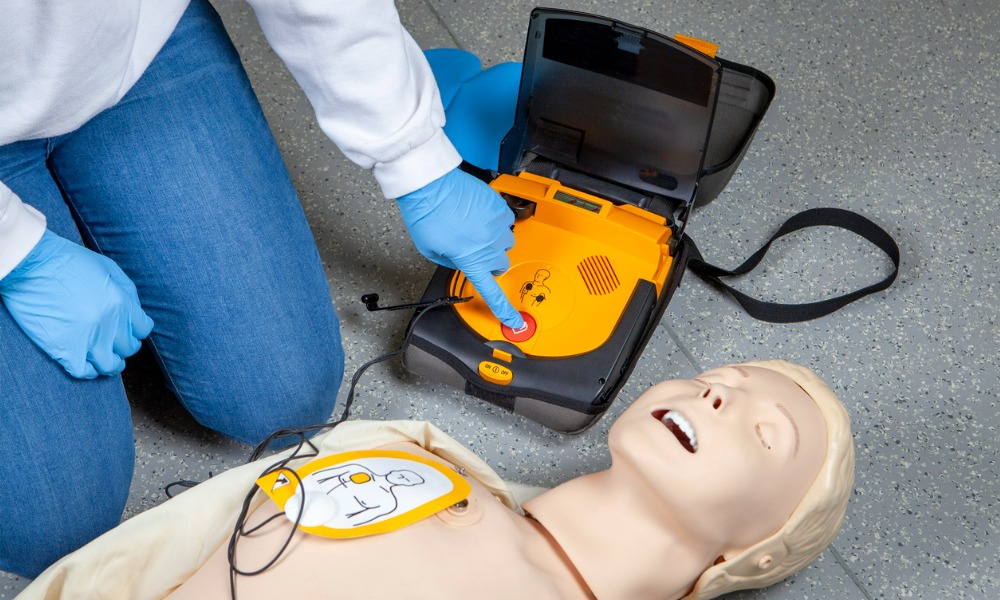 Every school in New Brunswick will be equipped with automated external defibrillators (AEDs) after the province reached a partnership agreement with the Heart and Stroke Foundation of New Brunswick. 49 schools that do not currently have an AED will be receiving one soon.
"Public schools play a central role as gathering places for all age groups in communities across the province," says Health Minister Bruce Fitch. "This investment in AEDs means every community with a school now has access to this life-saving equipment."
An AED is a portable device that can restart the heart of a person who is in cardiac arrest. Survival rates drop significantly without an AED or cardio-pulmonary resuscitation (CPR). When AEDs are used in combination with CPR within the first few minutes, the chances of survival can double.
It will cost the province about $175,000 to install all 49 AEDs.
"Equipping all public schools with AEDs makes our facilities safer, both for students and staff and for those who use our schools for different community events," says Education and Early Childhood Development Minister Bill Hogan. "We are proud to have partnered with the Heart and Stroke Foundation of New Brunswick to accomplish this milestone."
Experts recommend AEDs be available in locations where large groups of people gather, or where emergency medical services may take longer to reach.
"We have seen time and time again the impact that AEDs can have when utilized in a timely manner," says Dr. Michel D'Astous, cardiologist at the Dr. Georges-L.-Dumont University Hospital Centre and a member of the board for the Heart and Stroke Foundation. "It is a matter of life and death, and today we can celebrate that every school in our province is helping to close a gap in the delivery of emergency medical services."
The Heart and Stroke Foundation of New Brunswick, with help from donors, has placed 471 AEDs in communities throughout the province.
"We are proud that some of those units have already been used by heroic bystanders to save the lives of many New Brunswickers," says Kurtis Sisk, CEO of the foundation.
"With this announcement we are not only able to make AEDs more accessible to more people, but we are also spreading awareness about the vital impact of this life-saving tool. The Heart and Stroke Foundation is proud to have now, with the support of the provincial government, placed 520 AEDs, including all schools in New Brunswick."
It is estimated that more than 700 cardiac arrests happen each year in the province.