Collaboration with supplier and contractors aims to tackle onboarding and compliance complexities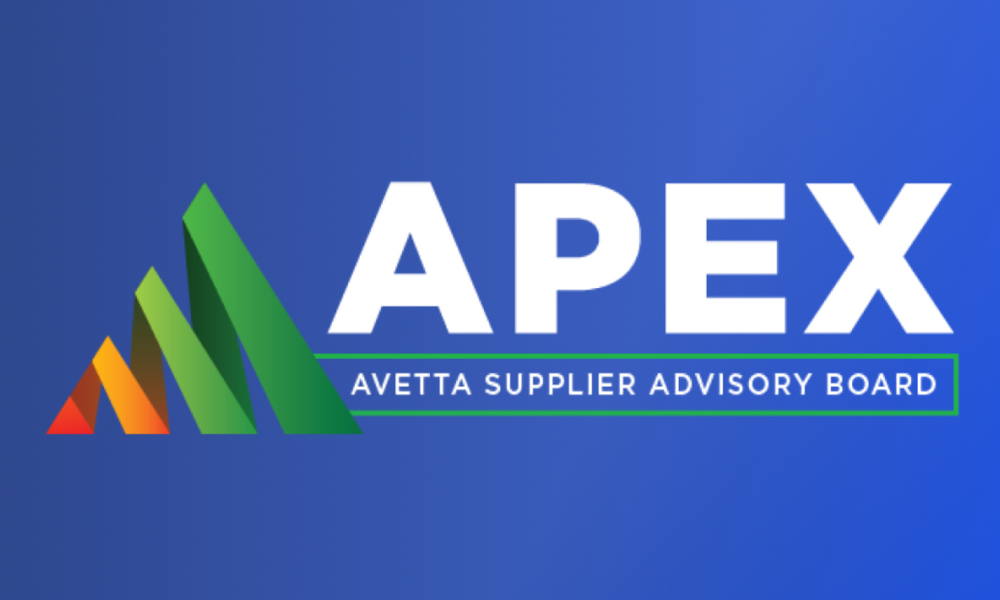 Avetta®, a supply chain risk management (SCRM) software company, has announced its initiative to collaborate with supplier and contractor leaders to enhance its solutions and processes through the Avetta Product Experience (APEX) Board. The APEX Board will facilitate open discussions, insight sessions, and innovation challenges to address the complexities surrounding supplier onboarding and compliance.
As regulatory demands and requirements continue to evolve in areas such as contractor health and safety, ESG (Environmental, Social, and Governance), sustainability, business risk, and cyber risk, Avetta recognizes the critical importance of ensuring an efficient and streamlined compliance platform for suppliers.
Taylor Allis, Avetta's chief product officer, is excited about the initiative.
"The APEX Supplier Board exemplifies Avetta's commitment to enhancing the contractor and supplier experience. Suppliers must have confidence that they understand their clients' risk prerequisites and receive proactive support throughout the compliance process so they can expedite the delivery of their products and services."
Avetta aims to harness feedback and insights from its APEX Supplier Board to become a leader in the industry's compliance platform, ensuring that suppliers can navigate compliance requirements seamlessly.
The Avetta Supplier Advisory Board will include a roster of seasoned professionals with diverse backgrounds in supply chain issues. These experts will play a pivotal role in shaping Avetta's future direction:
Stephanie Brewer, Director of Telecommunications Safety & Compliance at USA Telecom Insurance Services/Insurance Office of America, who brings over 15 years of experience in telecommunications risk and compliance.
James Cobb, Corporate Director of Health and Safety at REGENESIS, with more than 20 years of leadership in environmental health and safety systems.
Jennifer Feeler, Safety, Health and Environmental Support Program Manager at Sunbelt Rentals, overseeing third-party management systems and insurance compliance.
Elise Gilbert, Global Commercial Support Services Senior Director at Iron Mountain, actively involved in improving efficiency in the sales process.
Jordan Gittens, Service Business Operations Administrator for Daikin Applied Americas Inc., who joins to expand his knowledge of the platform.
Kerry Kaminski, Safety Manager with Aegion Corporation, with over 25 years of experience specializing in contractor management systems.
Mary Ann Roden, Operations Project Manager at O'Brien Equipment, specializing in safety training, qualifications, and compliance with OSHA regulations.
Michelle Skelly, Health and Safety Database Manager for Arcadis U.S., Inc., with over a decade of experience managing health and safety databases.
Sally Tipton, Health and Safety Manager for the Smith Cameron Group, who brings almost two decades of safety expertise.
Jeff Ward, Corporate Manager of Program Compliance for the Health and Safety Department at Clean Harbors, an experienced Compliance & Audit Professional.
With the guidance of the APEX Supplier Board, Avetta aims to set new standards in compliance and risk management within the industry.