Conflict creates shortage of masks needed for burial of corpses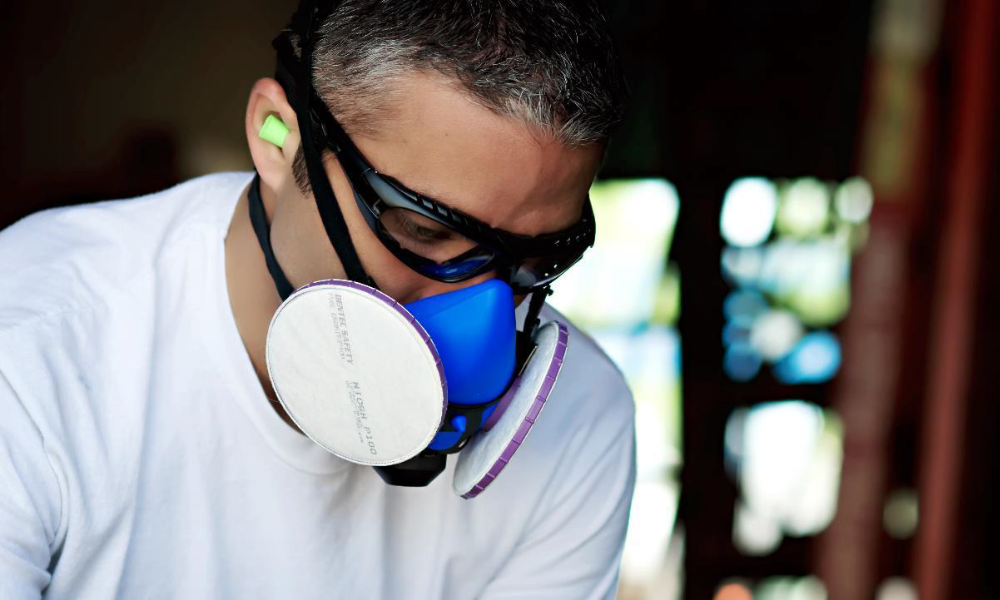 A Canadian-led company is among three leading PPE manufacturers that have joined forces to provide 400 Comfort-Air® Reusable Respirators equipped with reusable P100OV organic vapor filters to ZAKA, Israel's Search and Rescue organization.
United Safety Technology (UST) has funded the manufacturing costs, while Dentec Safety Specialists will cover all shipping expenses. Dentec is headquartered in Newmarket, Ontario.
ZAKA operates out of Jerusalem and helps honour the deceased by ensuring full Jewish burials for those who meet sudden and tragic deaths. The donated respirators will assist ZAKA volunteers in filtering nuisance levels of organic vapors as they carry out their emotionally taxing work.
This initiative comes in the wake of the October 7 attacks in Israel, prompting the American Medical Manufacturers Association (AMMA), representing PPE manufacturers in the United States, to mobilize its network in support of Israel.
"When we looked at the immediate challenges facing Israel in response to the terror attacks, we knew AMMA's network could help with supplies and support," says Dan Izhaky, the founder of UST and president of AMMA, "and we are pleased to partner with Dentec."
UST, a manufacturer and distributor of nitrile gloves located in Baltimore, Maryland, will finance the production of the masks.
Dentec, specializes in respiratory protection and related personal protective equipment, and will provide ZAKA with 400 DISKIT P100OV Complete Elastomeric Rubber Half Mask Respirators. These respirators are equipped with reusable P100OV organic vapor filters.
"Our respirator protection is used in the most difficult situations," says Claudio Dente, co-founder of Dentec. "In Israel, the ZAKA Search and Rescue volunteers are working in the most trying circumstances to save and honor the lives of those stricken by terror. We appreciate their efforts and are proud to send them this equipment."
ZAKA Search and Rescue recently reported a critical shortage in their storehouses. "Our equipment for collecting and handling corpses lasted us for FOUR YEARS, and instead, in just THREE DAYS, our warehouses are empty," reads a statement from ZAKA chief operations officer Mati Goldstein.
This collaborative effort between UST, Dentec Safety Specialists, and AMMA seeks to address this urgent need and support ZAKA in their mission to provide compassionate and dignified assistance during these challenging times.