$8 million funding to help several companies solve challenges brought on by the pandemic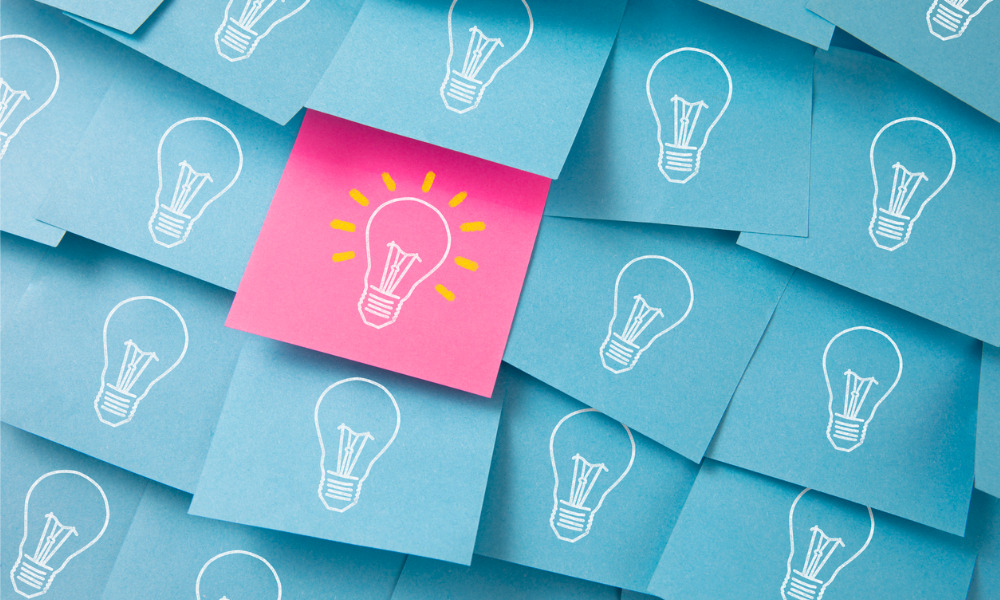 The federal government is investing $8 million under the Innovative Solutions Canada (ISC) program for projects that will address the challenges brought on by the COVID-19 pandemic.
"Through the Innovative Solutions Canada program, we are supporting innovative Canadian companies and investing in their cutting-edge solutions to the challenges of COVID-19. These investments will improve our healthcare response while helping small and medium-sized enterprises innovate, grow and contribute to the Canadian economy," said François-Philippe Champagne, minister of innovation, science and industry. "I thank the Canadian innovators who have stepped up to help us in the fight against COVID-19."
The funding will be divided among eight companies that will help solve the challenges posed by ISC in direct response to COVID-19:
$2 million will go to Braebon Medical Corporation in Kanata, Ont., which will create a low-cost system to continuously measure COVID-19 patients' temperature, oxygen saturation, blood pressure, pulse and respiration rate and transmit this information wirelessly to a base station for patient monitoring. This is in response to the Low-Cost Sensor System for COVID-19 Patient Monitoring challenge.
$2 million will go to Nicoya Lifesciences Incorporated in Kitchener, Ont. and another $2 million to Deep Biologics Incorporated in Guelph, Ont., which will both create a rapid test kit that uses saliva sampling to diagnose individuals with COVID-19 symptoms in 20 minutes or less. This is in response to the Point of Care and Home Diagnostic Kit for COVID-19 challenge.
$1 million will go to Cole Webber Productions Incorporated in Red Deer, AB, which will create a smart digital exchange platform to connect researchers and health providers with the appropriate expertise, materials, devices and information to respond to COVID-19. This is in response to the COVID-19: An Intelligent Digital Clearing House challenge.
$200,000 will go to Cole Webber Productions Incorporated in Red Deer, AB and $300,000 will go to Precision ADM in Winnipeg, MB, which will both propose solutions to manufacture compostable disposable surgical masks and compostable disposable respirators for healthcare workers. This is in response to the COVID-19: Compostable Disposable Surgical Masks and Compostable Disposable Respirators Used in the Canadian Healthcare System challenge.
$300,000 will go to GreenMantra Technologies Limited in Brantford, Ont. and another $300,000 to Terragon Environmental Technologies Incorporated in Montréal, QC, which will propose solutions for efficient and cost‑effective recycling of disposable personal protective equipment (PPE) waste. This is in response to the COVID-19: Recycling Technologies for Disposable (single-use) Personal Protective Equipment (PPE) Used in Healthcare Sector challenge.
Recently, Ontario announced it is investing more than $5 million to train and mentor up to 150 health sciences professionals on how to secure investments for their innovative medical solutions and bring them to market.
"Supporting these innovative Canadian solutions through the National Research Council Canada Industrial Research Assistance Program will help respond to COVID-19 challenges. These projects aim to strengthen Canadian capabilities, develop more environmentally sustainable products and help Canada respond to pandemics," said Mitch Davies, president, National Research Council Canada.
The ISC program is under the government's Innovation and Skills Plan, a multi-year plan to make Canada a global innovation leader and prepare Canadians to succeed in tomorrow's economy.
To date, ISC has launched eight challenges in direct response to COVID-19, as well as an open call, under its testing stream, for prototypes to help combat the said virus.
ISC has released 92 challenges seeking new and novel solutions since the program launched in December 2017.