Recent legal cases clarify the do's and don'ts of testing, while new technologies promise improved measurement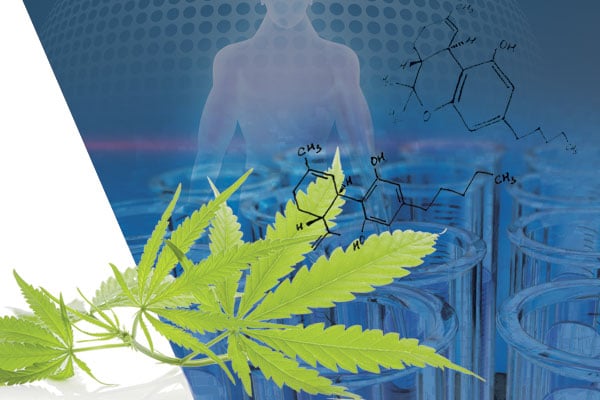 A worker at Tolko Industries in Williams Lake, B.C. was backing his log loader out of a loading bay in May 2016 when he struck and seriously damaged a chip loader. In post-incident drug testing, the worker tested positive for cannabis. An assessment by a substance abuse professional concluded the individual did not have a substance abuse problem. The worker was fired.
An arbitrator in the case stated the positive test was not enough to justify dismissal because cannabis testing can reveal past usage but not current impairment. However, the employer argued the worker was fired because his positive test for cannabis was in breach of the company's drug and alcohol policy and the company was not required to prove the worker had been impaired. The arbitrator agreed the company's policy prohibited an employee from testing positive and, while reducing the penalty, accepted that some discipline was appropriate.
The legalization of recreational cannabis doesn't change the way employers handle drug and alcohol testing. However, the drug raises a particular difficulty: The lack of correlation between the amount of cannabis in a person's system and impairment. Employers should be aware of some of the main issues around their right to test, which recent legal cases have highlighted. They also need to understand the importance — as the arbitration hearing above showed — of updating their drug and alcohol policies to deal with the potentially greater presence of cannabis in the workplace.
TESTING METHODS
The standard methods of testing for cannabis use are based on analysis of saliva (oral fluid), urine and hair follicles. The most popular for use in the workplace tends to be saliva testing. Performed by taking a swab inside a person's mouth, saliva testing detects shorter periods of time between use and testing and thus detects more recent use, says Kelly VanBuskirk, partner at Lawson Creamer in Saint John, N.B., and an instructor in the faculty of law at the University of New Brunswick.
Blood testing is considered highly invasive and few employers use it.
"Hair samples detect drug use in a longer window. The difficulty is that somebody could have used cannabis, say, two days previously, and that may not be helpful for the employer's cause to demonstrate recent use. Saliva and urine testing are two popular methods, and employers use them more frequently than hair follicle testing for sure," he says.
These testing methods measure the level of THC (tetrahydrocannabinol), the main psycho-active chemical in cannabis, in a person's system. Some employers set the acceptable level of THC at 5 nanograms per millilitre (ng/mL); others set it at 10 ng/mL. Testing can also measure the level of CBD (cannabidiol), another, non-psychoactive compound in cannabis.
Generally, it will take at least 24 hours for an employer to get test results back from the laboratory conducting the sample analysis. The time will vary, of course, depending on the type of test used and on the distance of the lab from the employer's workplace.
Despite its ability to measure THC levels in the body, such testing does not reliably measure impairment, VanBuskirk says. Cannabis stays in the body for varying lengths of time depending on several factors, including how much cannabis is used and how frequently it's used. So, the issue concerning what extent THC levels correlate with impairment is undetermined.
"From an employer's perspective, it's really a case of choosing an arbitrary presence of THC or CBD in the system. And, regardless of what presence is chosen, that won't necessarily confirm impairment, and it definitely won't confirm impairment at a particular point in time," he says. "You can test for whether there's a presence of cannabis in a person's system, but what impact that cannabis has had on the person's mental state is still up in the air. That's the challenge."
Despite its limitations, testing can still be useful, VanBuskirk believes. While it cannot indicate the exact level of impairment, it can provide evidence of possible impairment, particularly when it is considered in conjunction with observed signs of impairment.
For example, a worker is involved in a safety-related incident and then is required to take a drug test. Beforehand, the person may have been seen demonstrating symptoms of impairment, such as slurred speech, fatigue, low attention level, poor co-ordination or glassy eyes.
"If those symptoms are coupled with an incident and then a positive drug test, I think all those factors would point the needle towards impairment," VanBuskirk says.
NEW TECHNOLOGIES
The Draeger DrugTest 5000 has been used in some European countries for several years and has just been approved for use in Canada. It allows police officers to conduct roadside saliva tests. So far, police officers have relied on the standard field sobriety test, during which they observe the driver's ability to stand on one foot or walk in a straight line.
With this device, the officer gives the driver a prepared test cassette and asks him or her to provide a saliva sample. The cassette with the saliva swab is then inserted into an analyzer, which produces the THC reading within a few minutes.
There are some concerns about the device, VanBuskirk says, including its reliability in very low temperatures.
"There are different analyses of its accuracy. In some cases, it's been found to be quite accurate, and in other cases, there's been found to be upwards of 14 per cent error rating. It's new technology in this country, and I think it's still to be determined how our climate and circumstances will react to it."
Cannabis breathalyzers are also being developed, including one at the University of British Columbia (UBC). The device, designed to be used like an alcohol breathalyzer, identifies molecules of THC on the user's breath.
There are also several apps coming to market that test for physical impairment, a kind of digital version of the field sobriety test. One example is the Druid app, developed by a psychologist, Michael Milburn, at the University of Massachusetts Boston.
The user starts by doing several tests while sober to set a standard. In subsequent tests, meeting that standard will indicate the user is not impaired.
"You follow a dot with your finger on a screen. It can assess what level of impairment you are, which is a different thing than your blood level," says Ian Mitchell, emergency physician and associate professor in the department of emergency medicine at UBC in Vancouver. He adds that the app will also detect impairment from other factors.
"It could be that you didn't sleep properly; you could be withdrawing from the sleeping medication you took last night. But you are impaired nevertheless. And that is much more accurate and representative than blood tests."
Interesting, new technologies are also being developed for use in cars, Mitchell says. One enables the car to detect when a driver starts to weave or cross lanes. A coffee icon lights up to notify the driver of the danger.
"Now, we're getting to the point where your car and maybe your phone is starting to analyze the things you do," Mitchell says. "And that's how you will be able to tell impairment."
THE RIGHT TO TEST
It is important for employers to understand the legalization of recreational cannabis did not change their right to drug test, says Randy Kaardal, partner at Hunter Litigation Chambers in Vancouver.
Employers generally have the right to conduct pre-employment drug testing. However, where the potential employee tests positive for a drug and is deemed to have an addiction or other medical problem, the employer must consider human rights legislation. An addiction is considered a disability and the company may be required to accommodate the employee.
Testing is also accepted in post-incident situations, as part of an investigation, and where there is a reasonable suspicion of drug use, Kaardal says. The right of the company to test and the rules governing the testing should be stated clearly in the company's drug and alcohol policy.
"Where there's been a serious incident or near miss and we, the employer, have reason to believe because of the way this person was behaving that impairment was involved, we will be allowed to test you. That's called 'cause' testing," he explains.
The right to conduct random drug testing, however, is far more controversial. Random testing is considered to be a gross and severe invasion of an employee's privacy rights and violation of human rights legislation, Kaardal says.
One of the most important cases to deal with random testing was that of Communications, Energy and Paperworkers Union of Canada, Local 30 v. Irving Pulp and Paper. When the Saint John, N.B.-based company introduced random alcohol testing for workers in safety-sensitive jobs at a paper mill, the union grieved the policy.
The case marked the first time the Supreme Court of Canada had dealt with the question of random drug and alcohol testing in a unionized workplace. Its ruling, in 2013, set the standard for random testing in Canada. The Supreme Court of Canada, agreeing with the arbitration panel, decided the employer had an obligation not only to show the job was safety sensitive but, more importantly, to show a general problem of drug or alcohol abuse existed in the workplace.
"The decision set a very high bar. What they said is: Does the employer have a real, pressing requirement for drug testing?" Kaardal says.
"It's not enough to say this job is dangerous. To justify random testing, you need to show evidence there's been a huge increase in unsafe operation. You need to show real evidence that says, it's because there's a drug culture in this workplace or on that job."
The Irving case has provided a reference for subsequent legal cases about random drug testing in the workplace. These more recent cases show how difficult the debate remains. Results often rest on a balancing of the privacy rights of employees versus the safety of the workplace.
"An employer has a general duty under most provincial occupational health and safety legislation to provide a safe workplace and have policies that allow it to do that," Kaardal says. "Employers argue that every time. The judge has said yes, but we have to balance that against the privacy interest."
In 2012, Suncor Energy in Alberta introduced a random drug and alcohol testing policy for all employees in safety-sensitive positions working in the oil sands. The company justified the policy by pointing to a "general problem of substance abuse."
The union, Unifor Local 707A, filed a grievance on the grounds that the policy was an invasion of the workers' privacy and won an injunction that prevented Suncor from going ahead with random testing. The arbitration board concluded Suncor's testing policy was unreasonable, stating the harm to the privacy rights of the workers caused by the random testing policy outweighed the safety benefit to the employer.
The arbitration decision was then overturned on appeal on the grounds the arbitration panel had confined their discussion to union members and had dismissed Suncor's claims of a substance abuse problem among employees as a whole. The case was sent back to a fresh arbitration panel for adjudication, so a final decision has not yet been made.
The Toronto Transit Commission (TTC) began randomly testing employees for drug and alcohol use in May 2017 after the Ontario Superior Court dismissed an application by the union, Amalgamated Transit Union Local 113, for an injunction. As justification for allowing testing to continue, the judge stated the TTC's workplace was essentially the entire city of Toronto and thus, in addition to workers and passengers, there was a wider public safety concern, which outweighed workers' privacy interests. The union went back to arbitration to try to overturn the testing policy.
In early 2018, an arbitrator ruled against Vancouver, B.C.-based Teck Coal, which in 2012 had implemented a mandatory random drug and alcohol testing program at its mining sites. The arbitrator agreed with the union, the United Steelworkers, and concluded the employer's use of random testing to be unreasonable in a balancing of privacy rights and safety.
In these cases, all involving unionized workplaces, the employers would have had the right to conduct random testing if it had been agreed to as part of a negotiated collective agreement with the union. Testing would then have been voluntary.
"Where there is no drug-testing policy agreed to under the collective agreement, the issue then is: Does the employer have a right, because of their duty to have a safe workplace, to put in random drug testing? So far, the indication is no, unless they meet the requirements of the Irving case, which are very hard to meet," Kaardal says.
UPDATING POLICIES
Every company with safety-sensitive jobs should have a clearly written drug and alcohol policy. It should include a section outlining the employer's rights in relation to a cannabis testing program. The Tolko Industries case, among others, shows how employers can point to a worker's breach of their drug and alcohol policy, rather than evidence of impairment, to justify discipline following a positive drug test.
Before revising a drug and alcohol policy, an employer should get legal advice, says Jan Chappel, senior technical specialist at the Hamilton, Ont.-based Canadian Centre for Occupational Health and Safety. The legal side of testing is very complicated.
"It involves human rights commissions, union contracts, occupational law, privacy, safety, labour standards, a whole bunch of factors involved in being allowed to test in the first place. We really recommend employers consult a lawyer with knowledge in this area before they get too far in that process," she says.
Moreover, where a worker is dependent on cannabis, a testing policy may be considered discriminatory on the basis of disabilities and thus a violation of human rights legislation, she adds. Its use should be limited to safety-sensitive positions.
All aspects of a policy dealing with impairment and drug testing should be discussed and agreed on between management and workers or their representing union.
Policies should clearly set out procedures the company will follow: When testing will occur, who will be tested and how.
"Some places test as you enter the facility, which is common more in oil production; others will do it post-incident; others will do it under different circumstances. The parameters must be laid out clearly so people know what to expect," Chappel says.
With no legal definition of impairment, the company should use the drug policy to state what it considers to be impairment and how impairment will be identified. What THC level is considered evidence of inability to perform a job? What physical signs will managers be trained to consider symptoms of impairment?
"There will generally be a supervisor who has to make an evaluation of the individual at that point. We use what we call the 'fit to work' model. Does the person have the ability to do their job or task safely on that day, at that hour? Whether it's driving, operating machinery, using sharp objects, making critical decisions, they need to make an assessment of whether the person is able to do that at that time," Chappel says.
The employer should also state what actions, including discipline, will be taken when the test results come back and how the company will ensure worker confidentiality. It should also outline return-to-work requirements for workers who tested positive and cover accommodation policies for workers with an addiction.
Additionally, the policy should tell workers how to use the workplace reporting process should they believe a co-worker may be impaired. The education and training the company intends to provide to workers and managers should also be outlined.
While there are still many issues around cannabis testing to sort out and there will likely be a rise in the number of legal challenges, some to do with the validity of testing, Kaardal thinks the controversy around cannabis testing will settle out.
"With respect to the workplace and safety, we have general impairment factors to look at. And arbitrators are going to say, 'We're concerned about the safety of the workplace and, given the evidence of those two witnesses that the person seemed impaired, it was appropriate to ask the worker to leave the workplace.'"
Linda Johnson is a freelance journalist based in Toronto, who has been writing for COS for seven years.
---
Responding to suspected impairment
Employers and supervisors should be able to identify signs of impairment and know how to respond to situations. All actions should be handled with empathy and without judgement. Here are some steps to take:
• Speak to the employee in private.
• Have a witness present.
• Remove any stigma regarding substance use.
• State the concern is about safety.
• Ask for an explanation.
• Discuss the options.
• If applicable, notify senior management and the union representative.
• Provide information on your employee assistance program.
• Do not allow the employee to drive if you suspect impairment.
• Follow procedures for accommodation, if necessary.
• Follow your organization's policies on progressive discipline, if required.
Source: Workplace Strategies: Risk of Impairment From Cannabis (3rd Edition), Canadian Centre for Occupational Health and Safety