An expert weighs in on how e-learning is thriving in the current OH&S environment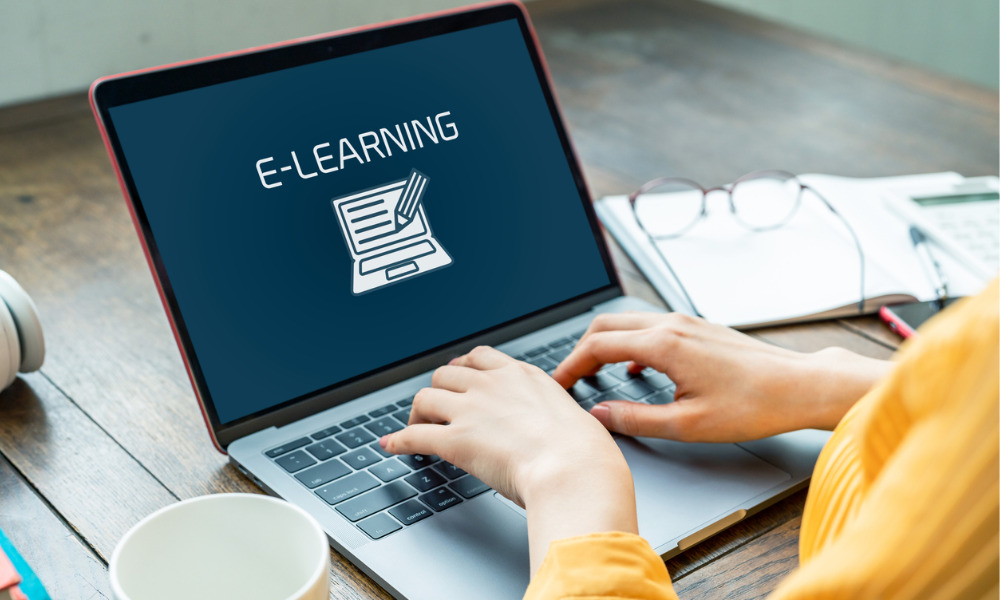 Harish Pandian, director of product for safety software provider eCompliance, recently spoke with COS about the changes affecting the OH&S sector and what the training landscape will look like post-pandemic.
For many during this current pandemic, work has shifted online. For companies like Pandian's, "things are moving in the right direction," he says. He explains that some companies are looking to make more positions remote: "This has been coming for a long time," he says, "once everybody realized that working from home is operational and beneficial, it became a permanent shift in trend in how we work."
It is the same for e-learning Pandian explains, workers cannot be brought into a classroom but "because of remote working we've found a lot of opportunity for e-learning, people are trying it out now and realizing the benefits of this technology."
He says that COVID-19 has been a catalyst for change, "the change that is coming is good for the people and good for the industry. They now have the opportunity to be faster and more skilled."
One of the big advantages e-learning offers, tells Pandian, is that you can really tailor each course to suit the user's needs. A worker can do an online course during a break, for example. These courses can be certified, and the frequency can vary depending on how often a worker would need a refresher – every month or even every week.
Embracing technology
Pandian tells us that at least for his company, usage has almost doubled: "A lot of our customers who have tried [eCompliance] out for free are now making this a permanent thing – I think there will be a strong shift after the pandemic."
He explains that historically, the OH&S sector has been somewhat resistant to embracing tech but that we're now seeing a change. Businesses have realized that they can save time and money with e-learning, indeed the benefit of online learning is that you do not have to spend a lot of money, "that's kind of the baseline of why people start to look into e-learning software," Pandian says.
You can get a better skilled workforce, courses can be taken every month; it is more fresh in people's minds and more up to date, he says.
Pandian says that his company has launched 'micro learning' in which you can take a course just before a job, or even every week. He explains that e-learning increases skillset and knowledge and at the end of the day this is important because it helps reduce injuries and incident rates.
A complement to classroom learning
Nevertheless, classroom learning is obviously still hugely important in the OH&S sphere. Pandian says that "both are different – and essential."
A lot of physical training, such as cardiopulmonary resuscitation (CPR), cannot be replaced by online learning, for example. "Some skills have to be certified by a skill trainer, in a traditional classroom," he says.
Pandian says that e-learning gives you the opportunity to be more flexible with how workers can learn knowledge. Traditional classrooms may limit time and availability, whereas with e-learning you can have different courses on different topics, provided by different providers at the frequency the user is most comfortable. But e-learning also blends in well with classroom learning.
He explains that some businesses are now trying to combine e-learning and classroom learning by, for example, having all their theoretical courses as e-learning courses, and then all the practical courses in the classroom. Pandians says that this makes training "more effective, because there's more face time with the instructor to do the practical work."
Looking to the future
With the future still looking uncertain for many companies, who still are not sure whether they will be allowed to return to their regular workplace or even what a post-pandemic workplace will be, tech can be a solution.
Pandian says that COVID-19 has shown how easy and convenient e-learning can be.
So what would he recommend for businesses looking into e-learning? "We [eCompliance] recommend starting with one or two courses for a small group, preferably micro-learning. Once you have your employees buying in, the next step is putting a longer training program in place." Says Pandian.
Pandian also says that for more mature organizations, it may be interesting to go into more personalized training – training based on skill level.
For companies afraid of tech, or reluctant to use it, now is a great time to get started because with current closures there are not many other options, and with businesses re-opening and some workers having been out of work for a few months, there may be a need to refresh ones skill set.
What is clear is that this pandemic has forced companies to re-think almost every aspect of how they run their business – and this includes training and education. Classroom learning will always remain an essential part of OH&S training, but e-learning certainly offers numerous advantages that should not be neglected.