How Tom Goodmanson plans to position EcoOnline as an industry leader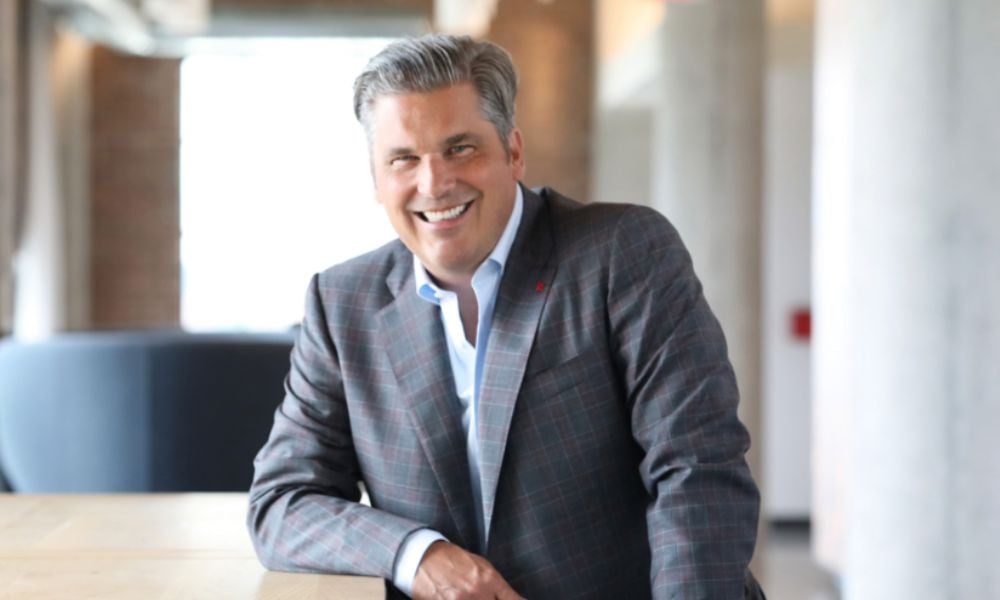 Tom Goodmanson is the newly appointed CEO of EcoOnline, and he plans to use his skills and experience to accelerate growth at the safety management software company. Goodmanson's journey in the technology sector spans three decades, marked by remarkable successes and a profound dedication to empowering employees and making a positive impact on the world.
"I love the fact that B2B software helps people improve their lives, employees particularly," says Goodmanson.
Past success
His career trajectory has been far from ordinary. Having started off his professional life as a CPA at KPMG, he later delved into the dynamic world of technology, demonstrating a penchant for leadership and innovation.
Most notably, Goodmanson steered Collabro, a workforce optimization company, from a $2 million startup to a $200 million industry giant, culminating in its successful acquisition for a staggering $1.1 billion in 2021.
"Using the Collabro example, we made better tools for contact centre agents, which is a tough job. We had a very humanistic approach, making employees' lives better by giving them insights into their work and reducing stress," says Goodmanson.
Why join EcoOnline
Two essential factors drew the new CEO to EcoOnline. First, his deep-rooted belief in the potential of business-to-business (B2B) software to enhance lives and workplaces. Second, EcoOnline's commitment to environmental sustainability through innovative technology resonated strongly with his values and the expectations of the modern workforce.
"Eco has the ability to change the world, to make it a safer, healthier place, and let corporations be what they should be: a member of society and a productive member that takes care of our planet," explains Goodmanson.
Now at the helm, Goodmanson has set his sights on furthering the company's transformative growth. He's focused on creating a world-class suite of products, leveraging the company's existing customer base of 10,000 and with hopes of positioning the company as an industry leader.
"My leadership is really about building the best tools that resonate with customers and being very customer centric. My focus will be on both employees and customers nonstop for the next four to five months," Goodmanson asserted, highlighting his commitment to fostering positive relationships.
Impacting the lives of safety leaders and workers
Goodmanson foresees the company having a positive impact in the lives of safety leaders, saying its software will increase visibility and accountability to drive positive change. EcoOnline's technology enables organizations to learn from past events, predict potential issues, and ultimately prevent serious injuries or illnesses in the future.
Goodmanson underscores the rising demand for effective data utilization and the incorporation of generative AI in the field. He espouses technologies that can process and analyze data from various sources, assisting safety leaders in making informed decisions and preventing potential hazards.
He also notes companies are recognizing the increasing importance of providing safe and healthy work environments for their employees. Goodmanson is aware of the shifting paradigm where employers are expected to align with the values of the workforce, focusing on safety and well-being as integral components of their corporate identity.
"As a new CEO, I've met probably 60% of the population of the company face to face at this point, and if it's any indication of what we're doing, they're great people. I'm super excited to be allowed to lead them."
As Goodmanson embarks on this new chapter as the CEO of EcoOnline, his passion for technology, sustainability, and people-centric leadership promises a transformative era for the company and the industry it serves.