9 in 10 respondents report no privacy concerns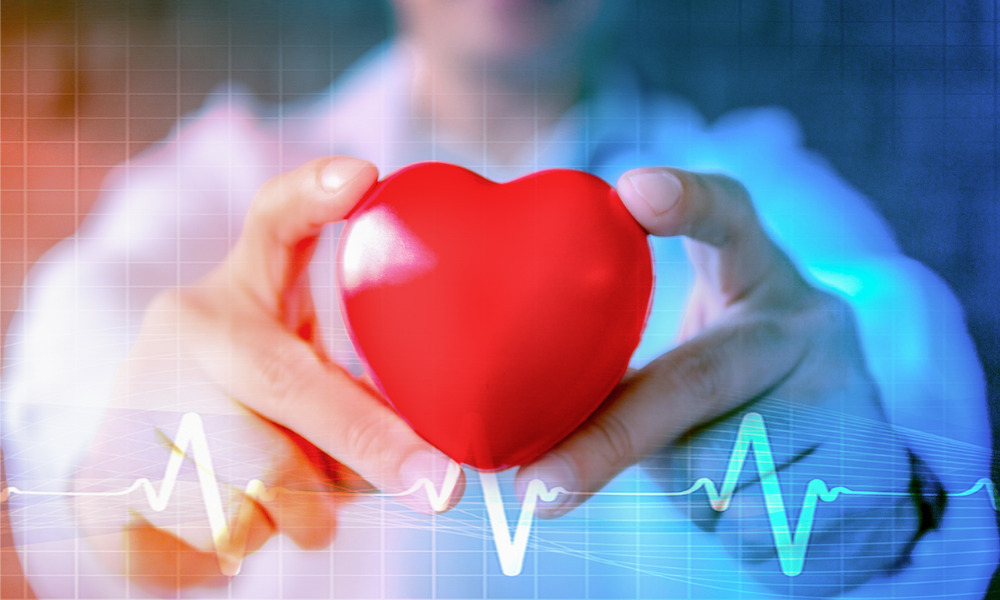 Virtual health care options may need to stay even after the COVID-19 pandemic, according to a new report.
More than half of people living with stroke, heart disease or vascular cognitive impairment (VCI) and caregivers want this to happen, based on a report from the Heart and Stroke Foundation.
"As we plan for a post-pandemic future and public health measures begin to lift, virtual healthcare will remain an effective and efficient tool for patients, providers and the healthcare system," said Dr. Patrice Lindsay, director for health systems change, Heart & Stroke.
"Virtual care is meant to complement, not replace, in-person visits. But virtual healthcare has enormous potential to provide quality care for people living with stroke or heart conditions as well as reduce the burden on the healthcare system from prevention to acute care, disease management, rehabilitation and end-of-life care."
A separate study found that 88 per cent of Canadians agree that there's a need to improve the capacity of the health care system, be it through more beds, personal protective equipment, medical staff, or hospitals and clinics.
And physicians in Canada generally opted to offer virtual care services options instead of in-person care amid the first wave of the COVID-19 pandemic, according to a previous report.
Virtual appointments were most often the only option offered during the pandemic, and the number of people who participated in virtual appointments increased during the past year, from about five in 10 people at the beginning of the pandemic to about eight in 10 in Spring 2021.
Over half of respondents felt competent or very competent using the technology required for virtual care and eight in 10 said virtual appointments are convenient and they were able to ask questions and get answers.
Nine in 10 do not have privacy concerns, according to the Heart and Stroke Foundation's report based on two online surveys of people living with a heart condition, stroke or vascular cognitive impairment and caregivers: The first survey took place May 8 –31, 2020 with a total of 1,186 respondents; the second survey took place March 23 – April 26, 2021 with a total of 3,016 respondents.
More work needed
However, there is still much to be done to ensure the full potential of virtual healthcare is realized and everyone across the country can access and benefit from it equally, according to the Heart and Stroke Foundation.
"Some groups continue to face challenges getting healthcare services, including through virtual healthcare. This includes seniors, low-income earners, northern/remote communities, newcomers, Indigenous peoples, people with disabilities, people experiencing homelessness and those with low literacy levels. And for some – including seniors and those with low digital literacy – using technology can be overwhelming," it said.
More than seven in 10 Canadians want their provincial government to provide funding to improve access to virtual healthcare among groups who face barriers. Also, eight in 10 want their provincial government to invest in training for healthcare professionals and education for patients around virtual healthcare.