Sensors, virtual reality, collaborative robots make the list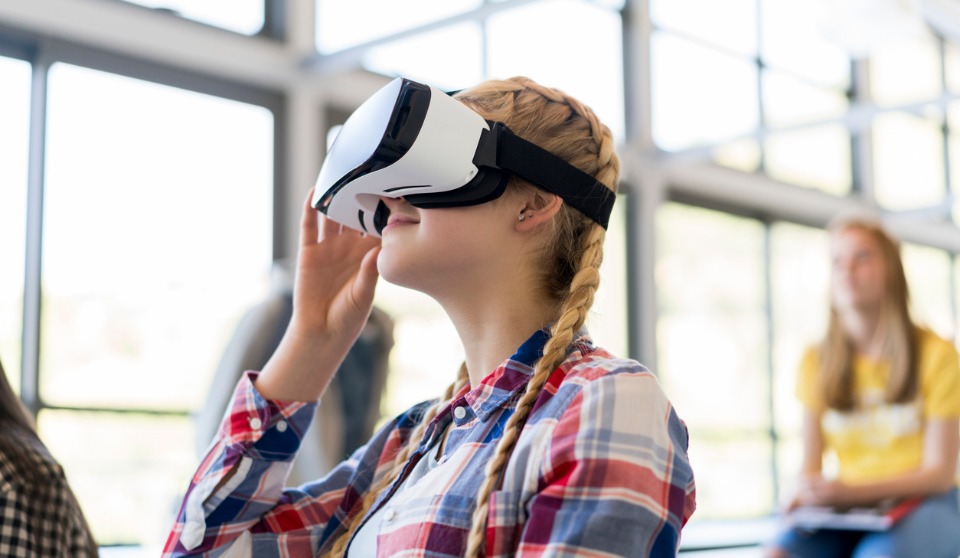 Now that we're in the fourth industrial revolution (appropriately referred to as Industry 4.0), organizations are connecting their workforce and work spaces.
"It's connected devices, it's connecting systems. Think about Internet of things at home. Alexa can pretty much run your household now. She can turn on your oven, she can change the thermostat, she can turn the lights on," said Michelle Garner-Janna, executive director of corporate health and safety for Cummins, an engine manufacturer with 60,000 employees worldwide. "Internet of things in a manufacturing environment is maintaining those connections, those sensors and making sure that one thing is telling everything else what's going on."
But the question is: How can Industry 4.0 be used to improve safety? Panellists at an executive forum at the National Safety Council's annual conference in Houston on Oct. 22 shared their answers.
•Sensors: Some of the Cummins plants in Europe are placing sensors on forklifts, industrial vehicles, employees and "safe zone" areas. This allows the safety manager to track how close forklifts are getting to employees and if they are moving in and out of the safe zones. It also provides an audio and visual alarm inside the cabin of the forklift if the driver is entering an area that might not be safe or gets too close to a worker.
"From a safety standpoint, it helps you reduce the risk, it lets you know where your risk is most prevalent," said Garner-Janna.
•3D printing: Cummins needed a solution to a tool slippage issue that was also causing an ergonomic concern. So, it designed a specific handle and printed it on a 3D printer. This technology allows safety managers to come up with a solution and have it ready in a quick turnaround time.
"3D printing is a great tool to use in the safety world because you can basically customize anything that you want. You can design your own machine guarding, tooling, fixtures et cetera to do exactly what you want it to do," Garner-Janna said.
•Wearables: There are many devices on the market now that employees can wear to help improve their health and safety as well as help organizations determine where their hazards are. For example, some wearables can provide insight on fatigue while others can offer postural assessments during work tasks.
"(The devices) help you understand if you have employees who maybe are bending down at a certain level or are having ergonomic risk factors in the work that they're doing, and it can alarm them if maybe they are putting their bodies at risk with awkward postures," said Garner-Janna.
But privacy can be a concern with wearables. It's important to be very specific about what data the organization will be analyzing and how it will be used. Getting consent is crucial.
"Have employees understand exactly what the tools will be used for and what type of information you're going to be garnering from those tools and how you're going to use that data analysis. It's so important," said Garner-Janna.
•Collaborative robots: Known as co-bots, collaborative robots are designed to work with humans. Unlike their robot counterparts that are fenced off and aggressively pursue their task, co-bots work in tandem with employees and have sensor technology that allows them to understand what's happening in their environment.
"Collaborative robots can be used to do really detailed work… They can also do work that maybe has a risk factor that you don't want to introduce to your employee population," Garner-Janna said.
•QR codes: Cummins has been experimenting with QR codes for lockout/tagout. At one of its plants in Mexico, workers scan the QR code on a machine and the safety training and lockout/tagout procedure for that particular piece of equipment appears on their device.
"Before they conduct any work, they scan the code and bring up the safety training. From a lockout/tagout perspective, you can make sure you're going throughs specific stops. Basically, you have checks and balances," said Garner-Janna.
•Virtual reality: Finally, virtual reality is being used more and more for employee training. Jim Dorris, vice-president of HSE and sustainability for United Rentals, has a self-proclaimed passion for virtual reality. He says for the "digital natives" — the youngest workers who have always had technology in their lives — gaming is a big component of how they learn.
"Augmented and virtual reality have fundamentally changed the way that people learn," he said. "You can create experiences and opportunities to learn in safe environments."
When it comes to selecting what technology is right for your organization, take stock of your challenge areas and find out what's on the market that can help address those. According to Garner-Janna, "investing and testing" is a big part of the equation. Workers need to be involved from the get go.
"I can't stress this enough. It's critical that you engage the people who are going to using this technology from the very beginning. If you don't, it's probably not going to work," she said. "The more you can engage the shop floor employees, the higher the chance of your success."
Change management is an important component of introducing any new technology because there will be some workers who are resistant. A strong communications plan can help with adoption and ensure the changes are sustained.
Keep in mind that your technology choices might not be one size fits all. A solution might work in one or two plants, but not in others. This may be due to differences in culture, the manufacturing environment or leadership acceptance.
"Test it out, try it and throw several things out there and see what sticks," said Garner-Janna. "And if it doesn't work in one facility, that doesn't mean stop using it. That means try it at another location, get additional feedback, work with the supplier et cetera."
If you haven't started implementing some of these new technologies at your organization, now is the time to start if you want to keep pace with the next generation of workers.
"My kids are always logged on," said Dorris. "They're always connected and that's going to be really important in driving some things that will happen 10 years from now."