Another worker is in hospital following workplace incident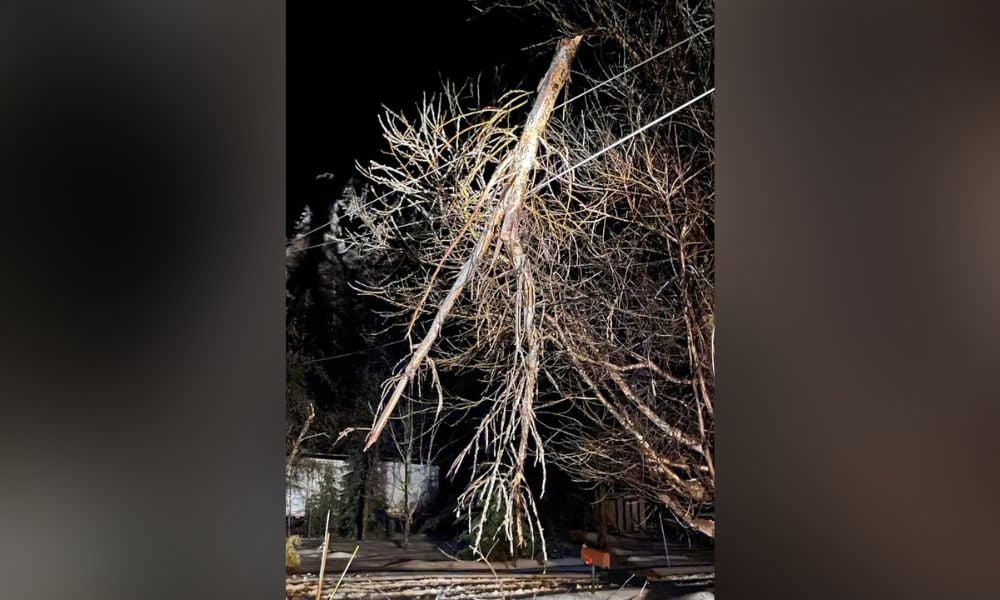 A worker with NB Power died following a workplace incident in the Moncton, New Brunswick area Tuesday night, and another is recovering in hospital.
The two NB Power technicians were performing power restoration work at the time of the incident.
"The NB Power family sends our heartfelt condolences to the family and friends of our colleague during this difficult time and our thoughts are with our colleague in hospital," reads a press release statement attributed to NB Power president and CEO, Lori Clark.
CTV News report the RCMP says the workers fell from a power pole, and fire officials say the conditions were icy at the time of the incident.
The utility provider says it is fully cooperating with WorkSafe NB and the RCMP.
"As the situation is under investigation, no further details are available at this time."
Earlier in the day on Tuesday, NB Power tweeted an image of a tree hanging on a powerline with the caption reading "Restoration efforts continued overnight and are ongoing with crews working as quickly and safely as possible. Trees on lines continue to be the main challenge facing field staff."
We'll bring you updates on this story as they become available.