Proper student supports can prevent aggression, says teachers' association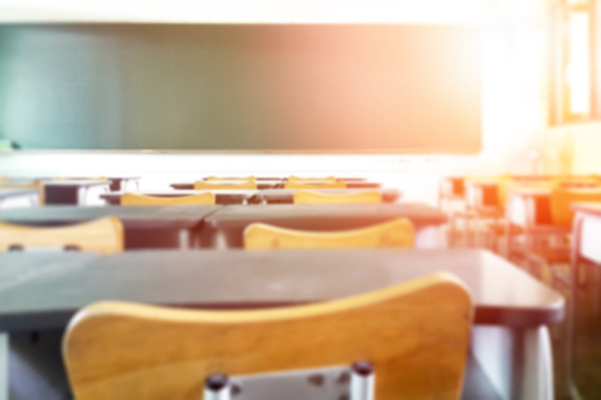 Effective immediately, the Government of Alberta has removed the ban on seclusion rooms in schools across the province, with the goal of improving safety to teachers, staff and students.
Minister of Education Adriana LaGrange said she has received numerous letters since becoming minister asking her to rethink the former government's "short-sighted approach" to seclusion rooms.
"In fact, almost every stakeholder I encountered on this issue — school boards, teachers, administrators and parents — clearly tell me that a full ban limits a school's ability to protect the safety of everyone, and to work in partnership to revise the existing policy," she said.
Seclusion rooms can be useful when a student needs some time alone for whatever reason.
"Sometimes the student just needs to be in a space that's not so noisy; they just need a quiet space. Sometimes they might have some anxiety issues and they just need a little bit of time to pull themselves together," said Jason Schilling, president of the Alberta Teachers' Association.
The use of seclusion rooms should be outlined in a student's individualized program plan (IPP) that is developed with the parents, student, school administrator and teacher. Other supports should also be made available to students, such as an educational assistant or therapy, with the seclusion rooms being used as a last resort, Schilling said.
"The lack of support might cause problems within the classroom… Students can be aggressive in class and that can lead to violent actions, but we want to make sure supports are in place to diffuse that aggression," he said. "If there's no supports to help them, then things can get a little bit hairy sometimes."
New standards for seclusion rooms are in the works and will be in place by the end of October. Various stakeholders are being consulted on the new rules. Barb MacIntyre, president of Inclusion Alberta, said in a release that the standards must prohibit the use of locked or forced confinement. Allison Pike, president of the Alberta School Councils' Association, said that clear policies and regulations on "proper design, structure, staff training and accountability measures" must be established.
"Everyone involved in a school shares the same priority," LaGrange said, "to have a safe, caring and inclusive environment for everyone."