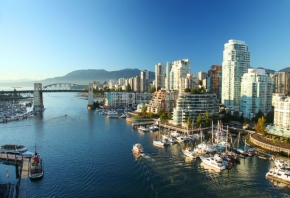 VANCOUVER (CP) — British Columbia's education minister says allegations of a toxic workplace are plaguing the Vancouver School Board and prompting an investigation by the province's health and safety agency.
Mike Bernier says in a release that serious allegations have been made about the actions of some trustees and since last week, the entire senior management team has gone on medical leave.

He says the situation is unprecedented and has created difficulties for staff, parents and students.

WorkSafeBC spokeswoman Trish Chernecki says in a statement that the agency is aware of the allegations and has launched a probe.

She says the Workers Compensation Act gives WorkSafe the authority to hold employers accountable for managing the health and safety of their workplaces, including for bullying and harassment.

The board voted Monday night to suspend plans for closing 11 schools amid a multi-million dollar budget shortfall.

Board chair Mike Lombardi says in a statement that the decision was made following the provincial government's decision to change how seismic upgrades to school facilities are funded.

He says staff working on the closure process were facing tight deadlines and may not have had the time to re-do their work following the government's decision.

The school board is awaiting results of a forensic audit ordered by the education minister in June after the board failed to pass a balanced budget, as is required by legislation.