Lack of funds despite vow to "Never Forget"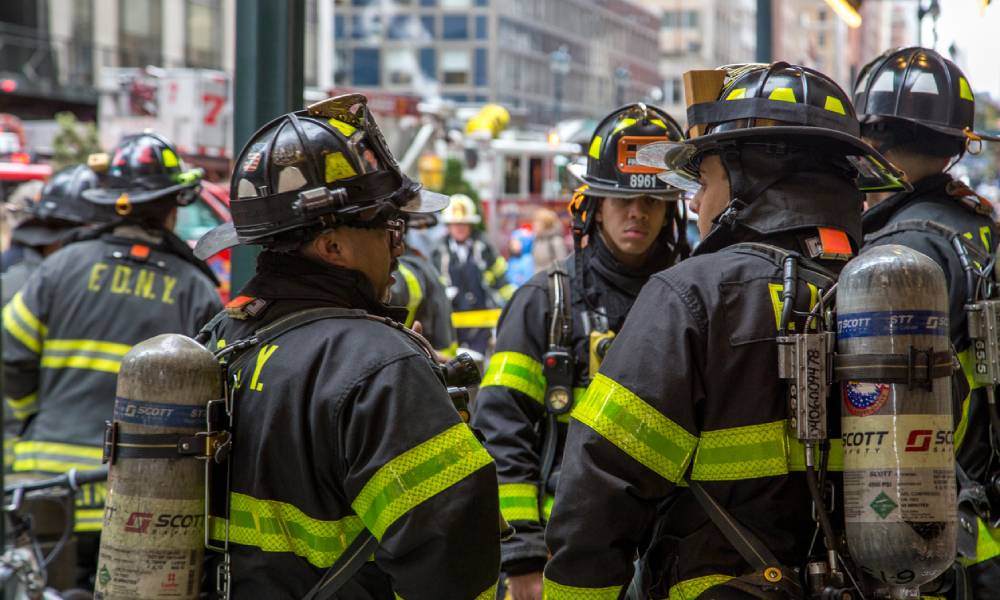 This past weekend, the world commemorated the 20th anniversary of the September 11 attacks.
Almost 3,000 people have died as a result of the attacks, tens of thousands more were injured.
412 of those who died were emergency workers in NYC, including at least 343 firefighters.
While many died as a direct result of the attacks – many have died in the years since due to health issues engendered by exposure to toxins at the site.
A 2013 article for the New York Daily News estimated that a further 1,140 WTC 9/11 responders have since been diagnosed with cancer as a result of exposure to toxins at Ground Zero in 2001. That number is now estimated to be closer to 2,000.
The New York City Fire Department (FDNY) says that 257 FDNY members have lost their lives to 9/11 related illnesses.
The Uniformed Firefighters Association of Greater New York (Local 94 I.A.F.F. AFL-CIO) keeps a running list of WTC-related fallen heroes, as well as those who made the ultimate sacrifice on 9/11.
In a statement released to commemorate the 20th anniversary of the attacks, the FDNY said:
"Twenty years ago, our City was attacked and the world came to know what New Yorkers have always known – that the dedicated members of the FDNY will stop at nothing to save lives. We cannot forget the images of exhausted and grieving Firefighters who searched relentlessly through rubble to recover members and civilians in the aftermath of the attacks.
As we look back with gratitude at the bravery of those who risked everything in service to others, we renew our pledge to 'Never Forget' all who were lost 20 years ago. The memory of innocent lives lost and of the 343 Firefighters and Officers who made the Supreme Sacrifice is forever embedded in our hearts and minds."
First responders working on 9/11 have been (rightfully) lauded as heroes but when it comes to gaining recognition for their ensuing health struggles and accessing workers' compensation, their path has been littered with obstacles.
Misleading reports
A recent bombshell piece by Salon revealed that in the days after the attack, the Environmental Protection Agency (EPA) had stated that air samples taken at the scene showed little cause for concern.
However, two years later an investigation by the EPA Inspector General found that this was not the case and that the EPA (and the White House – then under the Bush administration – which gave final approval for the statement) "did not have sufficient data and analyses to make such a blanket statement."
Thus for a number of years reports about the air quality at Ground Zero were erroneous and misleading (whether this was deliberate or not is another question).
And this had a hugely damaging impact on healthcare and compensation provided to 9/11 emergency responders.
Salon reports that former Mayor Michael Bloomberg "resisted claims by 9/11 first responders that linked their respiratory diseases and cancers to the lingering toxic air after the destruction of the towers."
Official denials only stopped years later, in 2006.
Once the link was established, the World Trade Center Health Program was created. Around 110,000 people are enrolled in the program, which provides medical monitoring and treatment of WTC-related health conditions. An estimated three quarters of the 15,000 FDNY responders who were at the scene on 9/11 have since been affected with some kind of health condition.
The program provides no-cost medical care. However, though the program has been extended by Congress until 2090, it lacks funding. The Centers for Disease Control and Prevention (CDC) estimates that the program will face a projected shortfall from 2025.
And over the years, WTC first responders have had to fight for adequate compensation, notably to extend the 9/11 Victim Compensation Fund benefits.
Expanded criteria
To mark the 20th anniversary of the attacks, New York Governor Kathy Hochul signed three pieces into legislation, notably to expand the criteria that define first responders who participated in the WTC rescue.
Said State Senator Andrew Gournardes: "In the hours, days, weeks, and months after the towers fell, thousands of public workers were sent down to the World Trade Center to begin the difficult work of rescue, recovery, and cleanup. The work they did was nothing short of heroic.
Today, twenty years later, many are now suffering from 9/11-related illnesses and tragically, many have already passed away. While a great many strides have been made over the years to ensure those responders received 9/11 disability benefits, a glaring loophole remained that made workers who were not part of the retirement system ineligible for any support or benefits."
Added New York State AFL-CIO President Mario Cilento in a statement:
"This bill is another important step to ensure that all workers who were involved in the rescue, recovery and clean-up at the world trade center during and after the 9/11 terrorist attacks will no longer be denied the benefits that they and their families are entitled to."
Legislation like this is a step in the right direction but with urgent issues like the projected WTC Health Program shortfall there is still much more that has to be done, and America's decisionmakers need to remember their pledge to "Never Forget".