Meanwhile, Ohio mill slapped with almost $250,000 in proposed penalties after OSHA follows up on safety complaint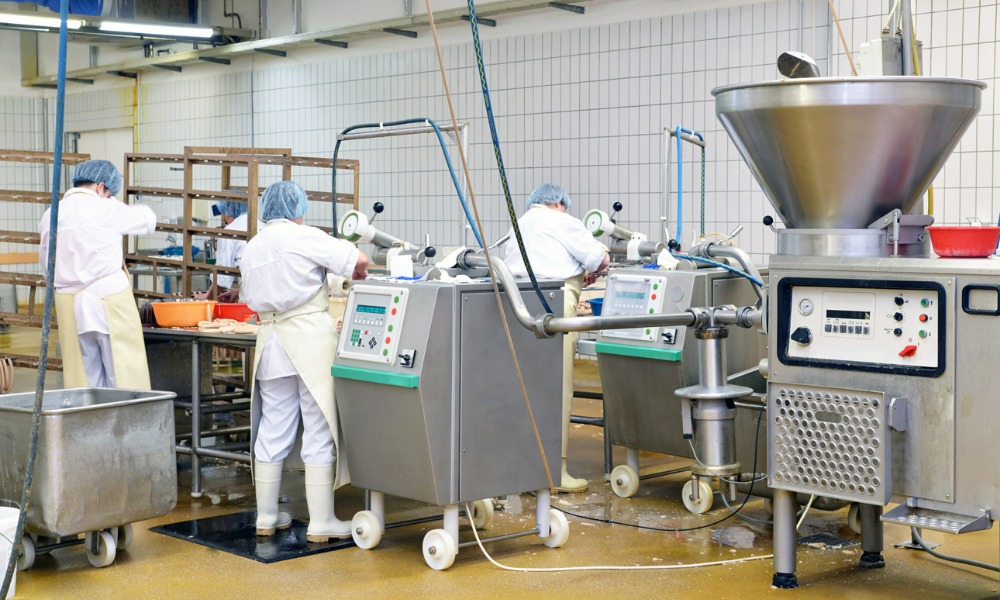 Meatpacking giant JBS USA has been fined nearly $175,000 after a worker's arm was amputated when it got stuck in a conveyer belt at the company's beef plant in northern Colorado.
The 37-year-old worker was cleaning the machine at the Greeley plant Feb. 17 when his smock sleeve became tangled in the belt's sprockets.
OSHA determined that JBS hadn't properly guarded the conveyor belt, and employees didn't know to wear a plastic device that ensures smock sleeves don't dangle.
JBS spokesman Cameron Bruett said the company conducted a full-plant safety audit and enlisted a third-party expert to review health and safety training and protocols. It was also fined twice on August - $27,306 after an employee was lacerated by a kicking cow and $25,746 because employees were spraying 180-degree water without proper protection.
OSHA fined JBS $15,615 in September 2020 for failing to protect employees at the Greeley plant from COVID-19. Six workers there died and nearly 300 were infected.
Meanwhile, after a complaint was made over unsafe working conditions, federal safety inspectors found a Canton, Ohio automotive steel mill did not install adequate machine guarding, implement lockout/tagout measures or train workers on safety procedures. All of which exposed workers to amputation hazards.
The U.S. Department of Labor's Occupational Safety and Health Administration cited Republic Steel for one repeat, seven serious and three other-than-serious safety violations. The inspection also determined the company did not train workers to operate cranes and forklifts adequately, failed to repair damaged cranes and follow safe electrical work practices, and exposed workers to slip and fall hazards.
OSHA has proposed $220,399 in penalties and placed the company in its Severe Violator Enforcement Program. OSHA last cited Republic Steel for similar machine safety hazards in 2017.
"To avoid amputations and other severe injuries, employers must install safety guards on machines and train workers on how to control hazardous energy and avoid coming in contact with operating machine parts," said OSHA Area Director Howard Eberts in Cleveland. "Republic Steel is well aware of their responsibility to ensure safety procedures are followed, yet once again, they've failed to do so."
In 2018, the Bureau of Labor Statistics noted 58% of the 3,500 reported workplace amputations involved machine hazards.