Company says wipes are contaminant free and great for critical clean environments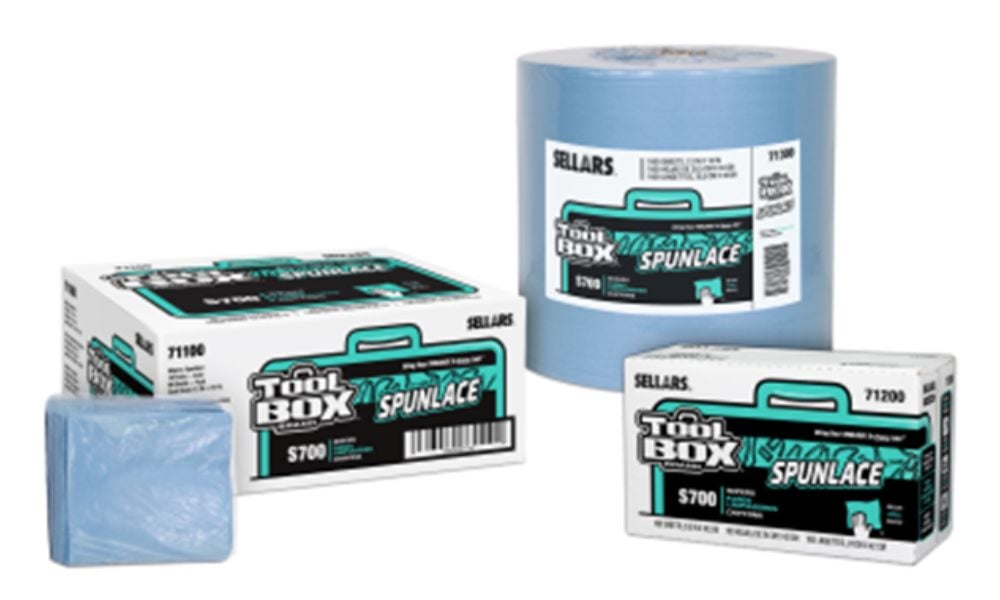 Sellars Absorbent Materials, a Milwaukee-based manufacturer of wipes, absorbents and towel and tissue products, has added a new product to its TOOLBOX® line. Its S700 Spunlace wipers are durable, ultra-low linting and solvent resistant, making them ideal for use in critical clean environments, including aerospace, automotive, printing, manufacturing and medical.
Sellars' says its Spunlace wipers are absorbent, have wet strength, are abrasion resistant and can withstand prolonged use with harsh chemicals and solvents. In addition, they do not contain binders or glues, meaning they are contaminant free. That, coupled with their ultra-low linting quality, makes them an option to clean and wipe hydraulic equipment, electronics, printing presses, medical components and other sensitive elements.
The TOOLBOX S700 Spunlace wipers are available in smooth and creped textures in three different formats to meet a variety of needs. Quarterfolds are convenient to stack on work benches and other flat surfaces. The interfold pop-up provides one sheet at a time to reduce waste and jumbo rolls quickly dispense wipers for high volume users.