Worker hospitalized after falling off an equipment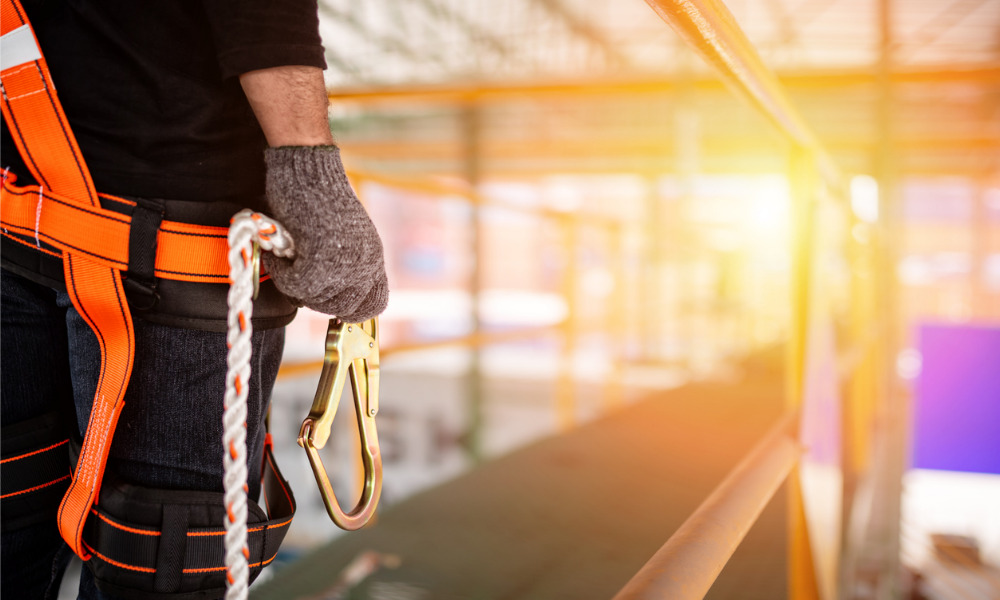 A 59-year-old man was taken to hospital after he was injured in a workplace incident in Nova Scotia. The incident happened in Halifax on Monday. Halifax Regional Police officers responded to a workplace injury call on Massachusetts Avenue at about 1 p.m.
"Police responded to a workplace incident on Massachusetts Avenue in Halifax yesterday afternoon where a man fell off a piece of equipment," Halifax Police said via Twitter. "He was transported to hospital for treatment of his injuries. The Department of Labour is investigating."
The Department of Labour is investigating the incident.
Here are some fall protection tips to keep your employees and your business safe, according to Diversified Fall Protection:
Inspect and document repairs.
Parapets must meet the same height requirements for fall protection as guard rails if they serve as a means of fall protection.
Employees must be protected from falling, stepping, or tripping through holes 4 feet or more above a lower level through the use of covers, guardrails, restrain systems, or personal fall arrest systems.
Any employee who may be exposed to a fall hazard must be able to recognize fall hazards and be trained in ways to minimize those hazards.
Know the capacity of your harness, lanyard or SRL, anchor point, and any connecting devices. Every component in the fall protection system must work for the system to be effective.
Buy an add-on for your harnesses called a trauma strap. It's a loop that you attach to your harness that allows a suspended worker to slip their feet into it and then stand up, which relieves the pressure on their legs and gives you more time to retrieve the fallen worker.
Whenever you have people working at height, you need to have a rescue plan in place.
"With the rise of fall-related fatalities, we must refocus our attention on fall safety so that everyone can go home safe at the end of the day," Diversified Fall Protection.
Previously, Dogtooth Log and Timber Ltd., Big Guns Roofing Ltd., Rai Star Custom Homes Ltd., Lalli Development (2011) Ltd., 0568677 British Columbia Ltd., Kalan Constructions Ltd. and Rainbow Siding Ltd. were also fined for fall protection violations in the workplace.
Also, Manitoba employer Sandhill Construction was fined $18,500 after one of its workers was injured in the workplace.
One flagger was seriously injured after he was struck by a vehicle in New Brunswick.
Ontario's Ministry of Labour is investigating an incident that left one worker seriously injured at a residential construction project in Alderville First Nation. Manitoba Workplace Safety and Health is also investigating an incident that left one worker dead at an asphalt plant.
In July, a 40-year-old man died after an explosion at an industrial lab in Dorval in Quebec.