Company must pay five-figure penalty after balcony repair tragedy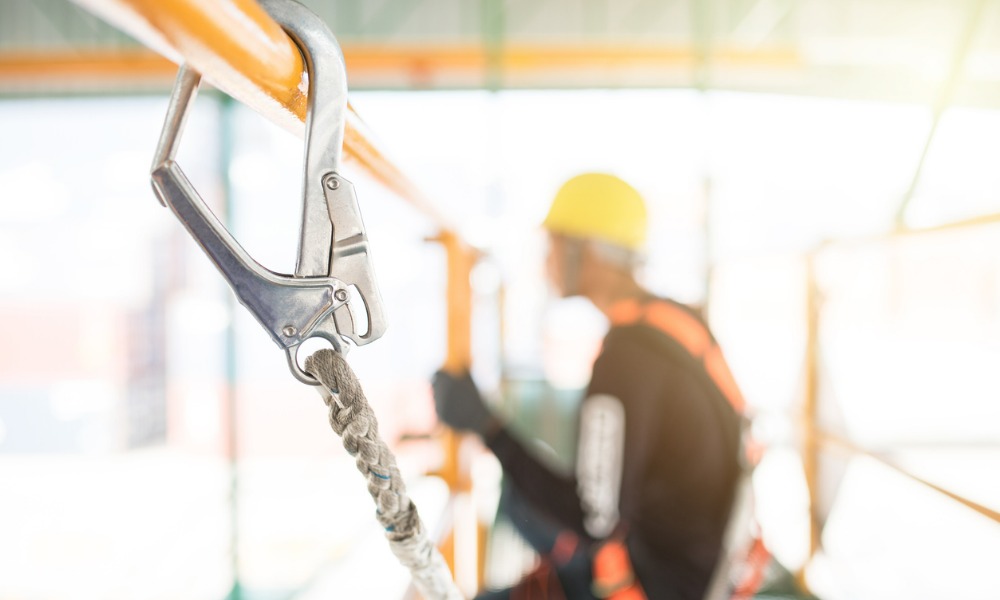 Alberta employer Joseph Ogden has been fined $80,000 after a worker fell to his death while repairing a balcony.
The incident happened on March 4, 2019 in Leduc, AB. Workers were conducting repair duties on a fourth-floor balcony. Suddenly, a worker fell into an unsecured railing and off the balcony.
Read more: Firm fined millions after worker's life-altering injuries
Ogden, as an employer, pled guilty to Section 3(1)(a)(i) of the Occupational Health and Safety (OHS) Act, for failing to ensure their worker was protected from the hazard of falling. Ogden must also pay a 20-per-cent victim fine surcharge. The employer has also been placed on three years of enhanced regulatory supervision.
All other charges were withdrawn against Joseph Ogden. Also, all charges were withdrawn against Homefront Property Maintenance Ltd., according to the provincial government.
Read more: Employer slapped with five-figure fine for working-at-heights injury
Fall protection must be a top consideration for employers in the workplace, according to the National Association of Safety Professionals (NASP).
"One of the most significant benefits of fall protection is that it can save lives," it said. "Fall protection keeps workers from falling and getting seriously injured. As an employer, your workers' safety should be a top priority, and you should stress the importance of fall protection to your workers, as well."
Here are some methods of fall protection that employers must use in the workplace, said NASP:
guardrail systems to prevent workers from falling over an edge to a lower level
safety net systems under workspaces that require employees to be suspended at heights or over machinery
personal fall protection systems to safely stop workers before they fall to lower levels
warning lines to draw attention to unprotected sides and edges
controlled access zone to limit access to zones where specific work is being done without conventional fall protection
Read more: Fall protection violations lead to fines for B.C. employers