Worker fell approximately 10 feet and suffered spinal fracture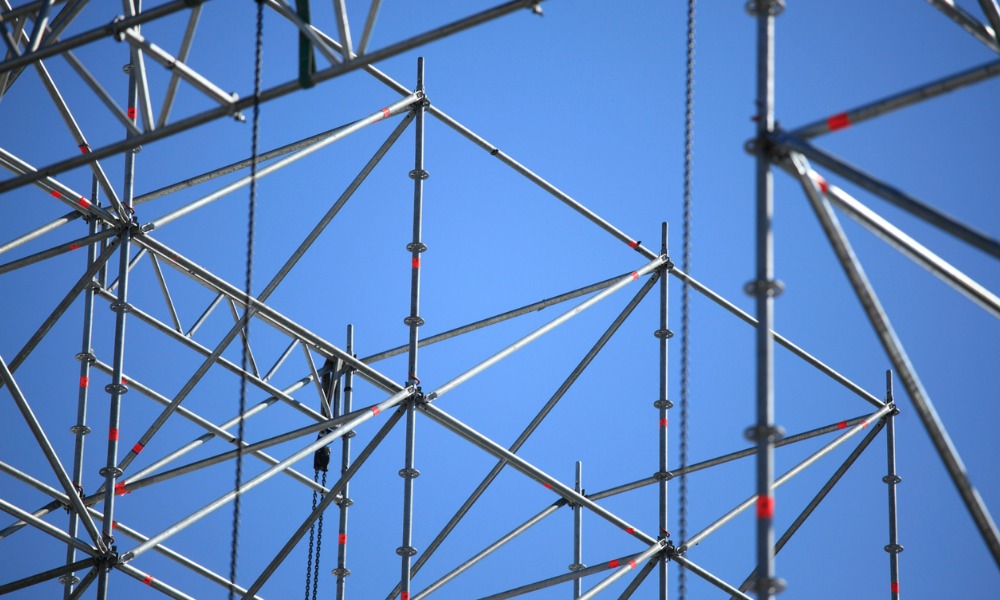 Sandhill Construction – Dwight Reimer Sole Proprietor, a Manitoba employer, has been fined $18,500 after one of its workers suffered an injury.
The incident happened on July 16, 2018, when an employee was helping install rafters on a two-storey garage in the RM of Alexander.
The worker was working on the second floor, on the top platform of a moveable steel scaffold. Suddenly, five of the rafters not yet secured to the top girder began to fall in a domino effect.
One of the rafters struck the scaffold and caused the worker to fall approximately 10 feet to the plywood surface below, resulting in a spinal fracture.
On July 19, 2022, Reimer pleaded guilty to S. 4(2)(b) of the WSHA or failing to provide information, training, instruction and supervision to a worker to ensure the safety, health and/or welfare of a worker.
Other employers were also previously fined for workplace safety violations.
British Columbia employer A-1 Trusses Ltd. was fined $23,389.66 after a worker was seriously injured in the workplace. Sammy J's Morgan Crossing Ltd. was also fined $9,660.57 for an incident that resulted in a worker sustaining serious injuries. M & M Excavating Services Ltd. was fined $50,551.14 after an incident of natural gas release in its worksite.
Triple J Aggregates Limited, a Newfoundland company, is also facing charges related to an employee who died in a quarry near St. John's in September 2020.