The worker was hit by a piston in the left eye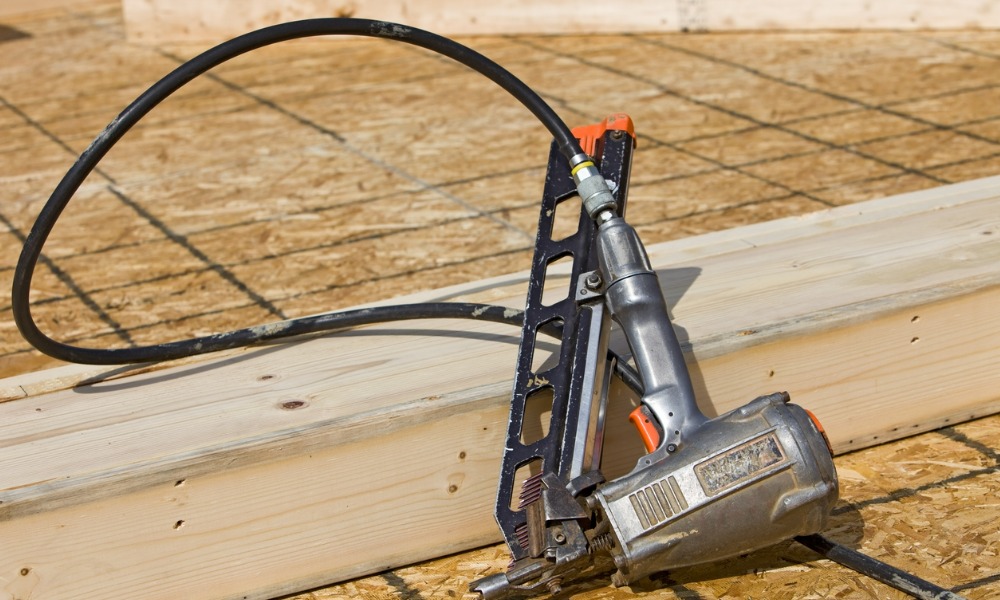 Gabriel St-Pierre, an apprentice mechanic at Laval-based company Bleu Tech Montréal Inc., was killed on January 28, 2021, in a pneumatic nail gun accident.
On the day of the accident, St-Pierre was in the process of repairing a pneumatic nail gun in the company's maintenance workshop.
The incident occurred when the worker was disassembling the nail gun; the pneumatic gun was still connected to the compressed air supply. The gun detonated, and its piston was ejected in the direction of St-Pierre's face, coming into contact with his left eye.
Emergency services were called, but St-Pierre was pronounced dead at the hospital.
The Commission des normes, de l'équité, de la santé et de la sécurité du travail (CNESST), the organization which administers Quebec's occupational health and safety plan, revealed after an investigation that not only was the method used to maintain the pneumatic nail gun dangerous, training and supervision were also lacking.
Following the accident, the CNESST forbade the company from any kind of maintenance work on their pneumatic tools. Furthermore, the CNESST demanded that the company come up with a new, safe work method to repair and maintain pneumatic tools.
Bleu Tech submitted a new work method specifically for its silicone pneumatic tools, which the CNESST approved. Maintenance of all other pneumatic tools remains forbidden, and the employer informed the CNESST that maintenance work of pneumatic nail guns would be sub-contracted to another company.