Total fine for both companies reaches $60K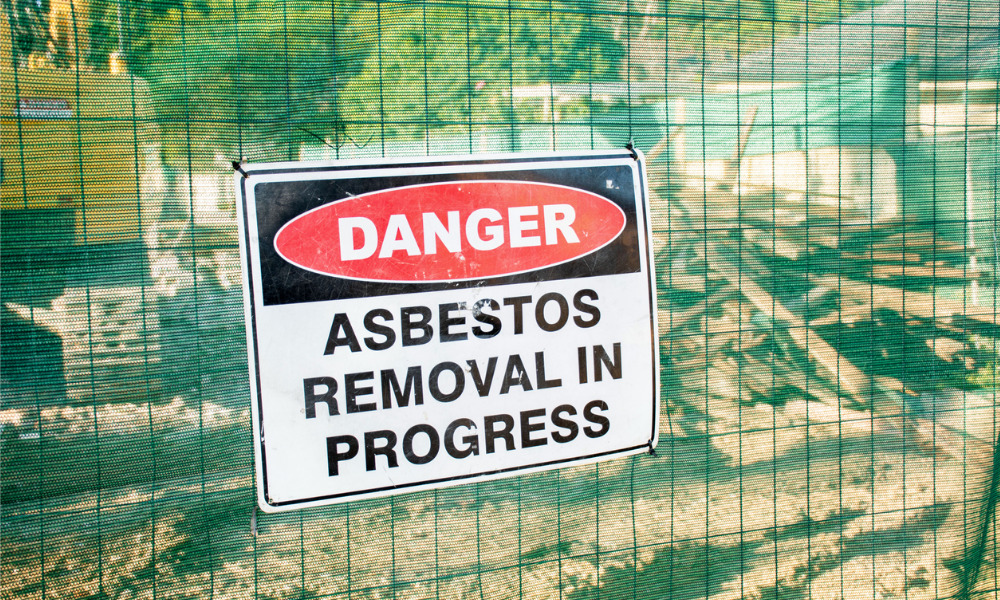 Vancouver-based demolition firm MK Demo was fined $20,000 and issued a stop-work order following an inspection by WorkSafeBC at its worksite.
The firm had been conducting asbestos abatement at a house slated for demolition.
During inspection, WorkSafeBC found that workers were carrying bags of vinyl sheet flooring, which is an identified asbestos-containing material (ACM), out of a building and into a trailer.
The issue arose as the bags were not properly sealed. Furthermore, more uncontained flooring was visible inside the building site, and workers were not wearing adequate protective clothing.
WorkSafeBC says that "the firm failed to safely contain or remove all hazardous materials, and failed to ensure that workers wore protective clothing resistant to penetration by asbestos fibres. The firm also failed to provide its workers with the information, instruction, training, and supervision necessary to ensure their health and safety."
These were repeated and high-risk violations.
In the same vein, Green Clover Asbestos was fined $40,000 and issued a stop-work order following a WorkSafeBC inspection of their worksite in Surrey, B.C.
Green Clover Asbestos, which specializes in asbestos removal and abatement, was conducting asbestos abatement at a pre-1990 home. It had issued a clearance letter saying that all ACMs had been removed.
However, when WorkSafeBC inspected the site (when the house was partially demolished), it noticed suspected ACMs remaining in the structure.
WorkSafeBC says that "the firm failed to ensure that all friable ACMs were encapsulated or removed, and to sample for airborne asbestos during removal and cleanup. The firm also failed to ensure a qualified person confirmed that hazardous materials were safely contained or removed. These were all repeated and high-risk violations."