Worker caught in the press when operating machinery, company's risk practices at fault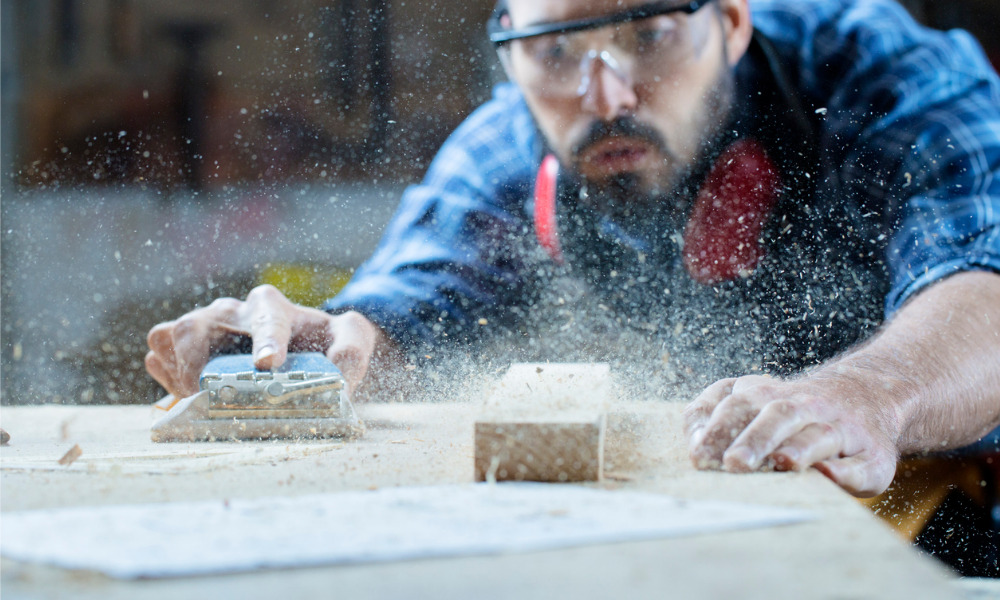 B.C. employer Richmond Plywood Corporation Limited, otherwise known as Richply, was charged $547,080 after one of its workers was injured in the workplace.
On the day of the incident, a worker was positioning paper on panels and loading them onto a press. The worker climbed a ladder to realign one of the sheets. However, the press was activated and the worker was caught in the press. The worker sustained serious injuries.
Investigation by WorkSafeBC found that the worker had been out of sight of the press operator when the press was activated, and the Richply's work practices for the task did not adequately address this risk.
Also, no safeguard was in place to prevent workers from coming into contact with the press's point of operation, according to the agency.
"The firm failed to ensure machinery was fitted with adequate safeguards, a repeated violation, and failed to establish an effective means of communication and safe work procedures when two or more workers were required to work as a team. These were both high-risk violations," said WorkSafeBC.
"The firm also failed to provide its workers with the information, instruction, training, and supervision necessary to ensure their health and safety, a repeated violation."
Power line fire
In similar news, B.C. employer Suncoast Logging Ltd. Suncoast Logging Ltd. was fined $34,179.30 after causing a fire on the road.
On that day, one of the company's line log loaders (super snorkel) was travelling on a resource road when the loader's boom made contact with and snapped a power line. The snorkel sustained significant damage and the snapped power line caused a ground fire.
WorkSafeBC inspected the firm's logging operations in response to the close call incident.
It found that Suncoast failed to ensure that workers were informed of the location of high-voltage electrical equipment before starting work.
The company also failed to ensure that workers maintained the minimal clearance distance from exposed electrical equipment.
"These were both high-risk violations," according to WorkSafeBC.
"The firm also failed to provide its workers with the information, instruction, training and supervision necessary to ensure their health and safety."