CNESST uncovers three disastrous flaws, site yet to re-open nearly six months after fatality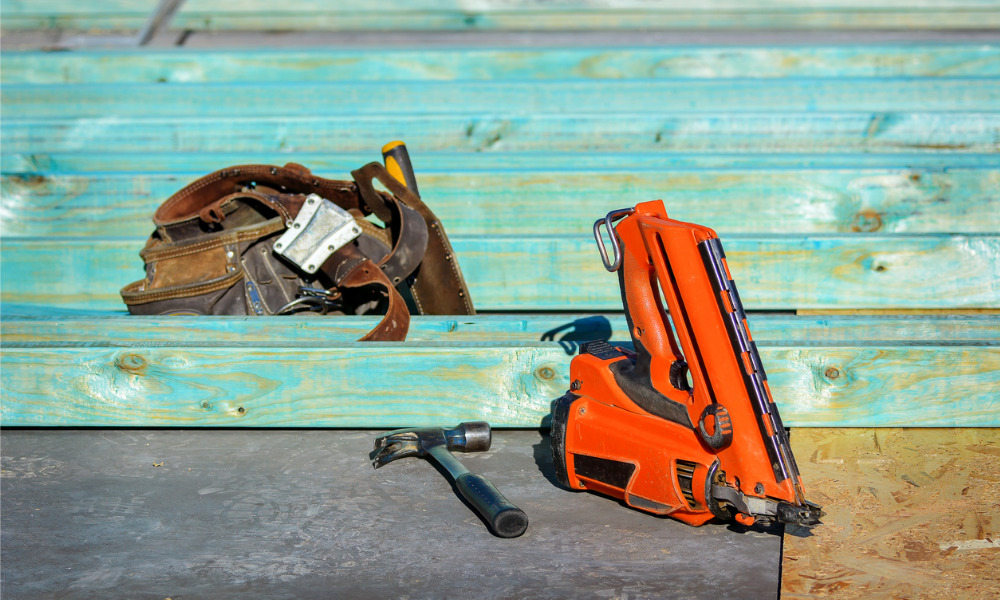 An investigation into a fatal fall at a construction site in April has found that the fall system in place gave the worker a false sense of security.
Etienne Plouffe, a construction worker for Quebec company Construction V.M.K. was killed on 27 April 2021 on a site at the Hôpital régional de Saint-Jérôme.
Plouffe, an interior systems installer, was employed by Construction V.M.K. but was working for LK Industries at the time. On the day of the accident, Plouffe was on a roof on the sixth floor of the hospital construction site installing joists on the roof parapets.
While he was working, he noticed that a piece of wood had come unstuck and attempted to fix the mistake with his pneumatic nail gun. To do so, he propped himself up on the roof guard, leaned the top of his body over the guard, and stuck out his arm to reach the wood.
Read More: Employer fined five figures after machine incident
At that point, one of the roof guards broke, Plouffe lost his balance and fell around 15 metres to the ground.
The Commission des normes, de l'équité, de la santé et de la sécurité du travail (CNESST), the organization which administers Quebec's occupational health and safety plan, revealed the findings of its investigation into the incident and found three causes.
Firstly, that the screws holding up the roof guard ceded under Plouffe's weight, leading to his deadly fall. Secondly, that the setup of the roof guard was dangerous in that the parapet which was fixed on the guard didn't offer enough support.And, thirdly, that the fall protection system in place was dangerous, in that the guard offered a false sense of security to the worker.
Following the accident, CNESST forbade LK Industries to continue renovation work on the roof. In addition, on 29 April 2021, the CNESST ordered that the worksite be fully closed to conduct a full investigation. Access to the worksite was re-established a few days later but access to the rooftop remains closed to this day.