No fall protection systems had been put in place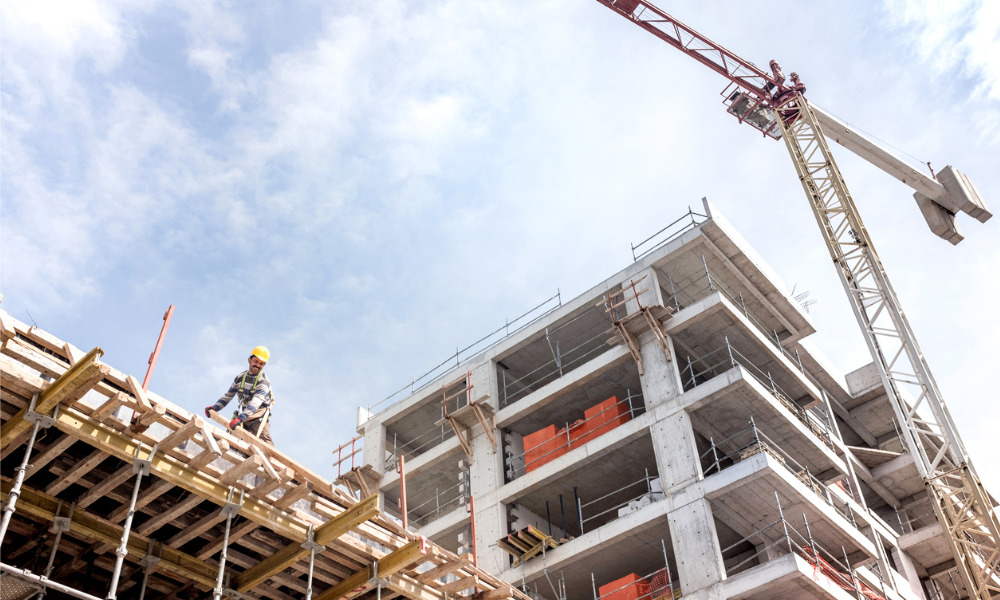 SD Roofing Ltd. was fined $20K by WorkSafeBC following an inspection at a work site in Mission, B.C.
The firm was roofing a new three-storey house when WorkSafeBC inspected the site.
During the inspection, WorkSafeBC determined that three of the firm's workers had installed a membrane on the 4:12 sloped roof with any kind of fall protection systems in place.
This lack of protection exposed the workers to a fall risk greater than 27 feet (8.2 metres).
Following the inspection, WorkSafeBC issued a stop-work order.
WorkSafeBC says that "The firm failed to ensure fall protection was used. The firm also failed to provide its workers with the information, instruction, training, and supervision necessary to ensure their health and safety."
It says that these were both repeated and high-risk violations.
Another firm, Coastal Roofing inc., was recently fined for similar offences in June.
The firm was working on a house under construction in Oak Bay, B.C.
WorkSafeBC inspected the site and discovered a worker on a hip roof who was not using any kind of personal fall protection. Furthermore, no other form of fall protection was in place – exposing the worker to a fall of at least 10 feet (around 3 metres).
WorkSafeBC says that "the firm failed to ensure fall protection was used, a repeated and high-risk violation."
Coastal Roofing inc. was fined $2,500.
Working at heights is among the most dangerous activities and adequate fall protection is necessary to ensure the safety of all workers. In North America, falls are one of the most common workplace injuries.