Cinematographer killed and director injured after actor Alec Baldwin discharges prop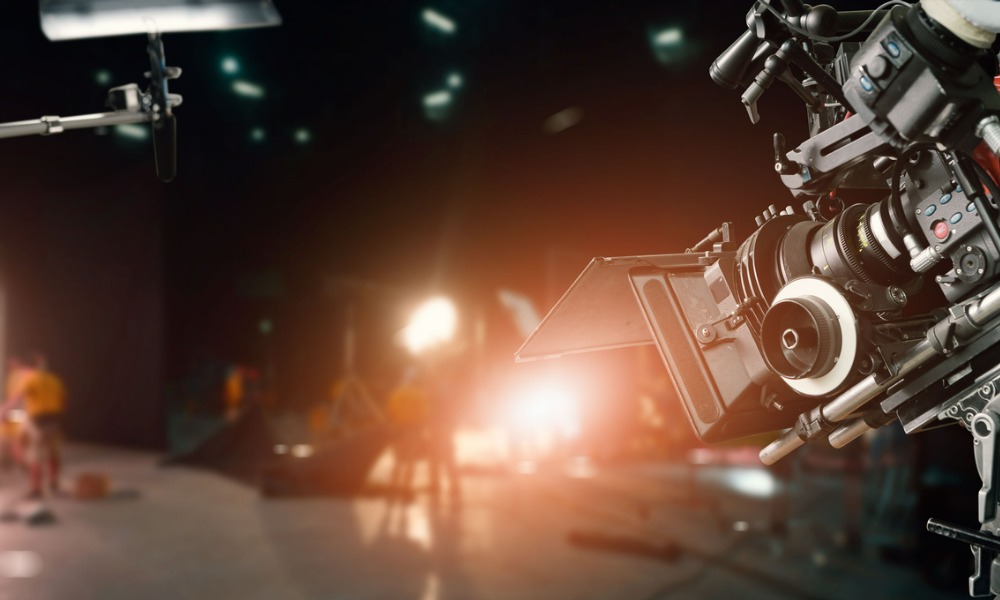 Halyna Hutchins was killed on a movie set last week after a "prop" firearm discharged by actor Alec Baldwin misfired, killing Hutchins – a cinematographer – and injuring the film's director, Joel Souza.
An affidavit released on Sunday says that Baldwin had been drawing a revolver across his body and pointing it at a camera during a rehearsal for upcoming movie "Rust" when the weapon misfired – striking Hutchins, 42, in the chest, according to The Associated Press.
Following the incident, Hutchins was airlifted to University of New Mexico Hospital where she was pronounced dead, according to the Santa Fe sheriff's department.
Souza, 48, was also shot and was taken to Christus St. Vincent Medical Center where he was treated for a shoulder wound a later discharged, sources say.
Tensions on set
A story by The Associated Press reveals that Baldwin was handed the gun by assistant director Dave Halls and told it was a "cold gun" (meaning that it was safe to use).
A camera operator who was on set told authorities that Baldwin had been careful with weapons on set, and cited an instance where the actor made sure that a child actor was not near him while a gun was being discharged.
Halls however had previously had an internal complaint filed against him by prop maker Maggie Goll in 2019. Goll alleges that Halls had disregarded safety protocols for weapons and pyrotechnics on the set of Hulu's "Into the Dark" series and claims that he had tried to continue filming after a supervising technician lost consciousness on set.
Nevertheless, according to a search warrant filed in a Santa Fe County court, Halls did not know the gun was loaded with "live" rounds. The person on set who was responsible for overseeing the gun props is Hannah Gutierrez Reed, who has yet to comment.
"Rust" chief electrician Serge Svetnoy wrote in a Facebook post on Sunday that the producers had hired an inexperienced armourer and said they demonstrated "negligence and unprofessionalism."
And it seems as if the production of the film was already fraught with tensions.
The Los Angeles Times reported that a week prior to Hutchins' fatal shooting, Baldwin's stunt double had accidentally fired two rounds from a prop firearm reported to have been "cold" (i.e. not loaded).
Rust Movie Productions said in a statement:
"Though we were not made aware of any official complaints concerning weapon or prop safety on set, we will be conducting an internal review of our procedures while production is shut down. We will continue to cooperate with the Santa Fe authorities in their investigation and offer mental health services to the cast and crew during this tragic time."
In addition, on the day of the shooting several camera crew members had walked off set in a dispute over payment, hours and lodging. Sources allege that these crew members were replaced by non-union crew.
Open investigation
Previously, in a statement to CNN, Santa Fe County Sheriff's Office said:
"According to investigators it appears that the scene being filmed involved the use of a prop firearm when it was discharged […] Detectives are investigating how and what type of projectile was discharged."
Multiple news reports say that law enforcement was called to a movie set at Bonanza Creek Ranch around 2pm after 911 calls described a person being shot on set.
A statement issued by the sheriff's spokesperson says that the investigation is "open and active" though "no charges have been filed in regard to this incident" and witnesses are still being interviewed by detectives.
President of the International Cinematographers Guild John Lindley and executive director Rebecca Rhine said in a statement:
"The details are unclear at this moment, but we are working to learn more, and we support a full investigation into this tragic event."
In a statement sent out on Friday, Baldwin Tweeted:
"My heart is broken for her husband, their son, and all who knew and loved Halyna.
There are no words to convey my shock and sadness regarding the tragic accident that took the life of Halyna Hutchins, a wife, mother and deeply admired colleague of ours.
I'm fully co-operating with the police investigation to address how this tragedy occurred."