Strict – and costly – pandemic protocols have resulted in a production boom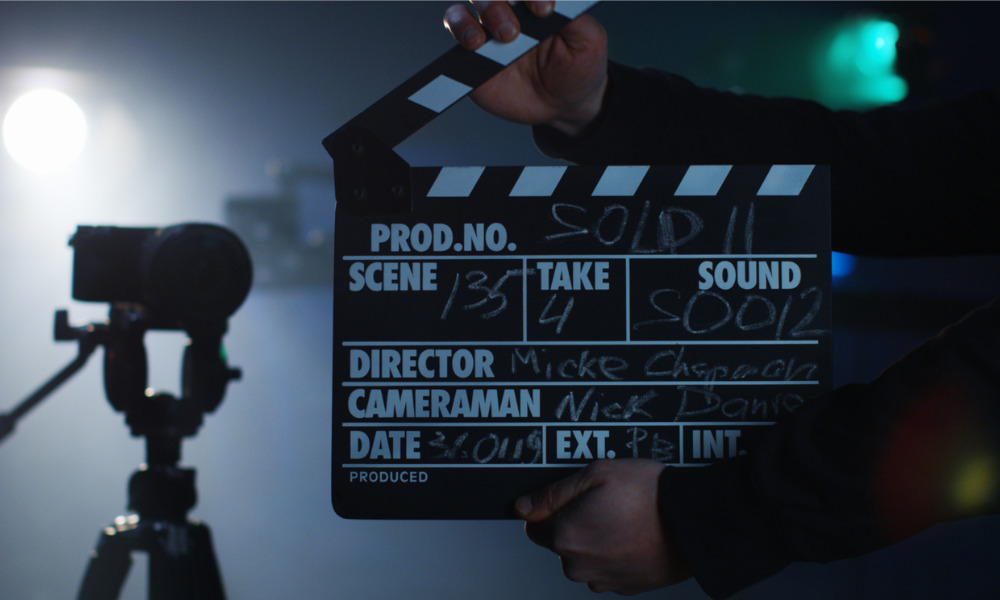 COS previously spoke with John Lewis, International Vice President and Director of Canadian affairs for the International Alliance of Theatrical Stage Employees (IATSE), about the devastating effects of the pandemic on live performance.
In a nice contrast to the gloomy prospects of the theatre industry, things seem to be looking up for film and TV: "Motion picture and television production was able to come back and come back with a flurry," says Lewis.
Despite early setbacks during the start of the pandemic, production picked up pace end of August 2020 both in the US and in Canada.
"We saw and continue to see historically high numbers for television and feature film production," says Lewis.
There are a couple of caveats of course; theatrical releases in movie theatres have dropped off because of the restrictions. But this, says Lewis, has been more than made up for in terms of streaming services.
"People are at home and watching a lot of TV," says Lewis. "And content is required because people exhaust current libraries of production, so there has been this increase in production to a historical level that has only been made possible by an unprecedented and, I think, tremendous cooperative effort."
COVID-19 protocols
Studios, producers and unions have come together to create specific COVID and safety protocols.
These extensive protocols include, for the first time ever in the industry, 10 days of paid sick leave – which IATSE helped to negotiate.
There are also strict guidelines around physical distancing and PPE, and new roles such as on-site COVID superintendents and supervisors to make sure that protocols are being followed. Work pods were created, so as to isolate if there is an outbreak somewhere.
Protocols also include extensive testing – which depends on where you work in a set. If you are working closely with actors and performers, who have to work without a mask, then you could be tested at least three times a week. If you were less likely to be involved, then that would be two times a week. And then if you're on a construction site or you're in the production office, it would be once a week.
And this has been by and large pretty effective!
"There's been a few small breakouts where, of course, some productions are shut down for a week or so. But nothing extensive," says Lewis.
These protocols have come at tremendous financial cost, says Lewis, because it has required more crew (e.g. additional drivers and increased vehicles to effectively physically distance).
"Not only is there more production, but there's also more people being employed for production because of the safety protocols. The safety protocols brought in a degree of confidence with our members that they felt that they could go to work and not be exposed.
"And I think that was crucial to make sure that people felt comfortable, and to make sure they were safe. It had the double advantage of not only being safe, but also allowed them to keep earning income and keep working," says Lewis.
Long hours
Outside of the pandemic, the industry still faces a number of issues.
In film and TV (and also in theatre), long hours are a pressing concern, as well as their impact on people's physical and mental health.
The industry needs to develop a better way of balancing work-life concerns.
"It's always one that we're in discussion with our employers about, trying to bring about that balance," says Lewis. "It's an industry where the traditions are not always good ones in terms of excessive hours to achieve that creative element. It's something that we always have to balance."
Workplace harassment
In light of the #MeToo movement, and the recent bullying allegations against industry heavyweights Joss Whedon and Scott Rudin, there has also been a renewed focus on workplace harassment in the film and TV industry.
Harassment and bullying is an issue in all workplaces, especially when there's a freelance aspect to the workplace as is the case in film and TV (and live performance). With no guarantee of employment, some may be hesitant and fearful of reporting.
"The industry has reacted, I don't think far enough yet," says Lewis.
And Lewis points to a more hopeful future: "The newer generation of [IATSE] members are just not prepared to put up with it. We have a safety hotline so people can anonymously report any health and safety issue – including bullying. And we are seeing a greater use of that.
"People sometimes hide behind the intensity of a creative process. I don't care. There's no excuse for bad behaviour – and I don't care what workplace situation you're in. It's never an excuse."