Three massage parlours were targeted during a deadly spree on Tuesday, may be linked to rise in anti-Asian discrimination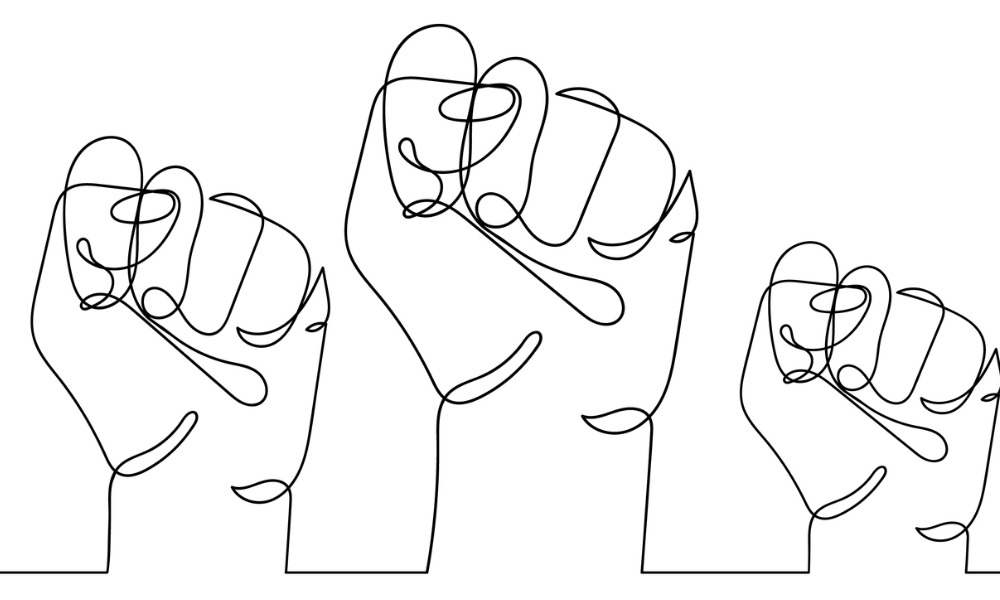 At least eight people have died following a horrifying shooting spree which happened on Tuesday afternoon.
Three massage parlours were targeted one after the other in and around Atlanta, Georgia: Asian Massage, Gold Massage Spa and Aroma Therapy Spa.
In a briefing, the police said that a suspect, 21-year old Robert Aaron Long, has been taken into custody following a manhunt in the state.
Early reports from various media outlets indicate that a number of the victims are women of Asian descent. In a press release on Wednesday, South Korea's foreign ministry confirmed that at least four people of Korean descent were among those killed.
Anti-Asian discrimination
Though a clear motive has yet to be established, it is important to consider that there may be a connection between the deadly spree and the rise in anti-Asian hate incidents in the U.S. and Canada.
Last week, U.S. President Joe Biden said in a televised address that he condemned "vicious hate crimes against Asian-Americans who have been attacked, harassed, blamed and scapegoated."
In a series of Tweets on Wednesday, advocacy group Stop AAPI Hate – a national coalition which addresses anti-Asian hate – said:
"Few details have been released, including whether or not the shootings were related or motivated by hate. But right now there is a great deal of fear and pain in the Asian American community that must be addressed."
Stop AAPI Hate also said that: "The reported shootings of Asian American women on Tuesday in Atlanta is an unspeakable tragedy – for the families of the victims first and foremost, but also for the AAPI community — which has been reeling from high levels of racial discrimination."
Stop AAPI Hate says that in the last 12 months, it has received 3,795 reports of anti-Asian hate incidents.
In a report released on Feb. 28, Stop AAPI Hate found that:
Verbal harassment (68.1 per cent), shunning (20.5 per cent) and physical assault (11.1 per cent) comprise the largest categories of incidents.
Civil rights violations, such as workplace discrimination, account for 8.5 per cent of total incidents.
Businesses are the primary site of discrimination (35.4 per cent).
Discrimination in Canada
The Canadian anti-Asian racism project, Fight COVID Racism, has tracked over 800 hate incidents in the last year.
Though this may seem like fewer incidents compared to the U.S., that is simply because the Canadian population is smaller: "The U.S. population is about 10 times that of Canada, [but] we have a higher ratio of attacks," said Amy Go of the Chinese Canadian National Council for Social Justice to CTV News.
Police reports from a number of big Canadian cities such as Montreal, Vancouver and Ottawa have indicated a rise in hate crimes, particularly aimed at people of Asian descent. In particular, data released by Vancouver police shows a 717 per cent increase in anti-Asian hate since last March.
Even Canada's Chief Public Health Officer, Dr. Theresa Tam, has been subject to discriminatory verbal attacks.
Experts say that this rise is due to the pandemic and the (false) notion that Asians in Canada, or Canadians of Asian descent, are somehow responsible for the spread of COVID-19. Indeed, multiple reports indicate that those of Chinese descent are heavily targeted.
And though the pandemic has exacerbated the hate, discrimination towards Canadians of Asian descent is sadly not new. The B.C. government website, for example, notes the long history of discrimination against Chinese workers in Canada.
#FaceRace
The Chinese Canadian National Council – For Social Justice (CCNC-SJ) has launched the #FaceRace campaign to combat racism in Canada.
"The #FaceRace Campaign builds knowledge and awareness about anti-Asian racism in Canada prior to and during the COVID-19 pandemic. It also aims to empower victims of racism to identify and fight racism, while promoting community resilience," says CCNC-SJ on their website.
Anti-racism initiatives are not limited to the personal sphere, they must be applied in professional settings too. As demonstrated by the deadly shooting in Atlanta, much more needs to be done to combat anti-Asian hate and ensure physical and psychological safety in the workplace now and in future.