'An anti-racist approach entails not just having diversity programs or cultural competence training in place, but going much further to become truly introspective'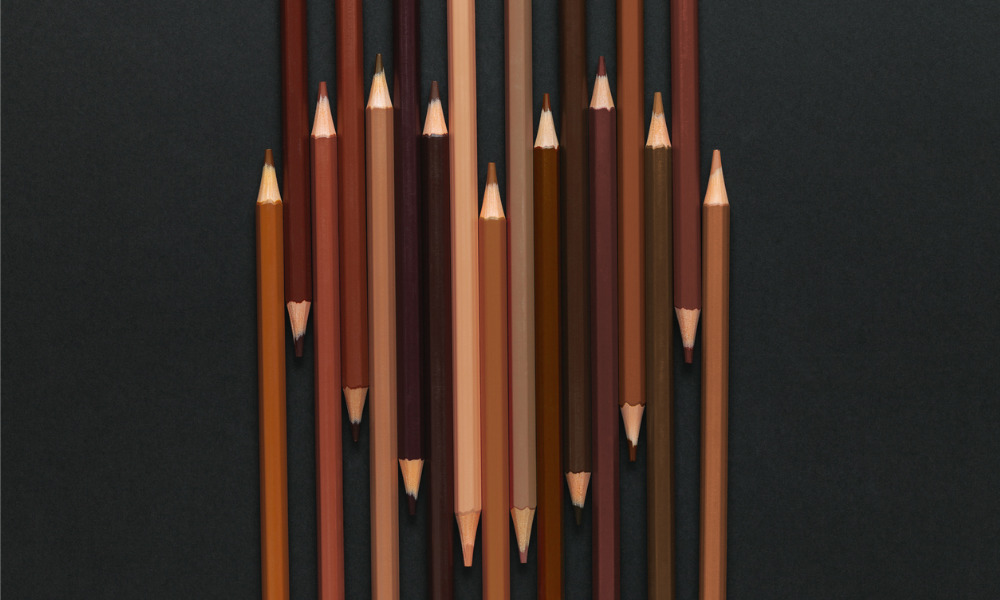 COS recently chatted with Vanmala Sunder Hiranandani, a teacher at University College Copenhagen. Hiranandani published a paper in 2012 entitled "Diversity Management in the Canadian Workplace: Towards an Antiracism Approach" (available here), and is an expert on – amongst other things – community development and the empowerment of vulnerable communities.
Published in 2012, the paper is still entirely relevant today – especially within the context of the current Black Lives Matter movement – and Hiranandani recently weighed in on the ideas explored in the paper during our exchange.
Though diversity seems to be a focus for many businesses and organizations, there are additional important concepts which need to be highlighted such as equality, equity and inclusion. Furthermore, in her paper, Hiranandani explains that due to the ongoing issues with discrimination and racism that Canadian workplaces are still facing, workplaces need to move away from solely focusing on diversity management from a business perspective, and move towards an anti-discrimination and social justice perspective.
Here, she answers four essential questions around diversity and anti-racism in the workplace:
COS – How important is diversity and inclusion in the workplace in Canada? Why?
Vanmala Hiranandani – "Just as biodiversity is pivotal for healthy ecosystems, human diversity in its varied forms (in terms of perspectives, age, gender, culture, race, etc.) is quintessential for the health and sustainability of organizational systems. In case of business organizations, a diverse workforce can provide insights and inroads to new communities and markets locally and globally. In an increasingly diverse country such as Canada, organizations that do not reflect the communities that they serve not only lose out on the trust of their communities, but they miss out on the opportunity to draw upon the richness of diverse backgrounds."
COS – What makes a diversity management program effective?
VH – "Firstly, there needs to be commitment to inclusion right from the top management. It is not enough to have a diversity "management" or cultural competence program in place, nor is it enough to just recruit employees of diverse backgrounds. Embracing diversity in its true spirit is essential if diverse employees are to be retained after recruitment, because even if diversity programs succeed in recruiting skilled diverse employees, a prejudiced workplace may not be able to retain such employees for long or may not be able to provide the work environment needed for diverse employees to perform to their full potential. Therefore, introspecting, becoming aware and dealing with any prejudice, negative mindsets and attitudes at all levels of the organization becomes crucial. Although this can create some discomfort and dis-ease initially, with dialogue, open communication channels and deep listening, a much healthier organization can emerge. Until this transformation takes place, "diversity management" programs will only remain a facade."
COS – What sets an anti-racist approach apart from a standard diversity initiative?
VH – "Precisely as alluded above, an anti-racist approach entails not just having diversity programs or cultural competence training in place, but going much further to become truly introspective of one's own prejudices, pre-conceived notions and stereotypes, becoming mindful of language and behaviour towards diverse peoples, opening up conversations around race, and transforming the organization into a truly inclusive place for all employees.
Further to my earlier article on diversity management and an anti-racist approach in Canadian workplaces, and with the recent race-related tensions in the USA, I have come to realize that unless we understand that there is unity in our diversity, these differences and tensions will never cease. Of course, we need to acknowledge the inequalities in our societies. By unity, I mean that although we may appear to be different like the five fingers on our hand, our Source is the same.
Unless we come to our senses, realize our oneness and the unity of our consciousness with one another and the Universal Intelligence/Consciousness, there can never be peace in our communities and within and between nations. In my view, an anti-racist approach has to go even deeper to not just question the prejudices, stereotypes and negative attitudes that some people may hold, but gain an understanding of why such negative mindsets have come about in the first place. In our individualistic/post-modern societies, there is primacy given to 'I, me, my, mine' thinking. There is an urgent need to transcend this narrow thinking to understand our inter-connectedness, our unity, our oneness despite our surface diversity."
COS – Is there a difference in approach in the public and private sector?
VH – "The public sector has even more responsibility, in fact, to truly embrace diversity to reflect the communities it serves – by doing so, the public sector can also set an example for the private sector. The private sector, for its part, especially for-profit private sector has more recourses to put effective diversity programs in place. Both can learn from the experiences of each other."