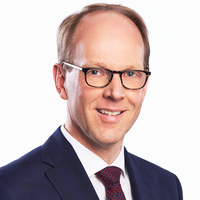 An employee who was fired after complaining to the Ministry of Labour that she felt threatened by "disgruntled and aggressive clients" was entitled to damages for the retaliatory discharge, the Ontario Labour Relations Board has decided.
The employee worked for an investment/marketing company. She tried to speak with a company manager about her concerns with aggressive clients and about having the company develop procedures to deal with matters such as violence and harassment. The manager refused to entertain the suggestions.

The employee then contacted the Ministry of Labour and told the MOL that she felt threatened in the workplace and that her employer had no policies to deal with her concerns. After a co-worker contacted the MOL with concerns, an MOL inspector came to the workplace and ordered the employer to prepare a violence and harassment policy. The next day, the company dismissed the employee.

The OLRB accepted that the threat posed by "disgruntled and aggressive clients" was a workplace safety issue under the Occupational Health and Safety Act, and that the employee had characterized it as such when she had complained to management. Also, in the absence of an explanation by the employer (the employer did not attend the OLRB hearing), the OLRB was satisfied that at least part of the company's reason for dismissing her was her safety complaint. As such, her termination was an illegal reprisal under the Occupational Health and Safety Act. She found employment quickly, and was entitled to damages in the amount of four weeks' wages.

For more information, see Abigail C de los Santos Sands v. Moneta Marketing Solutions Inc, 2014 CanLII 33527 (ON LRB).