Companies must pay thousands in fines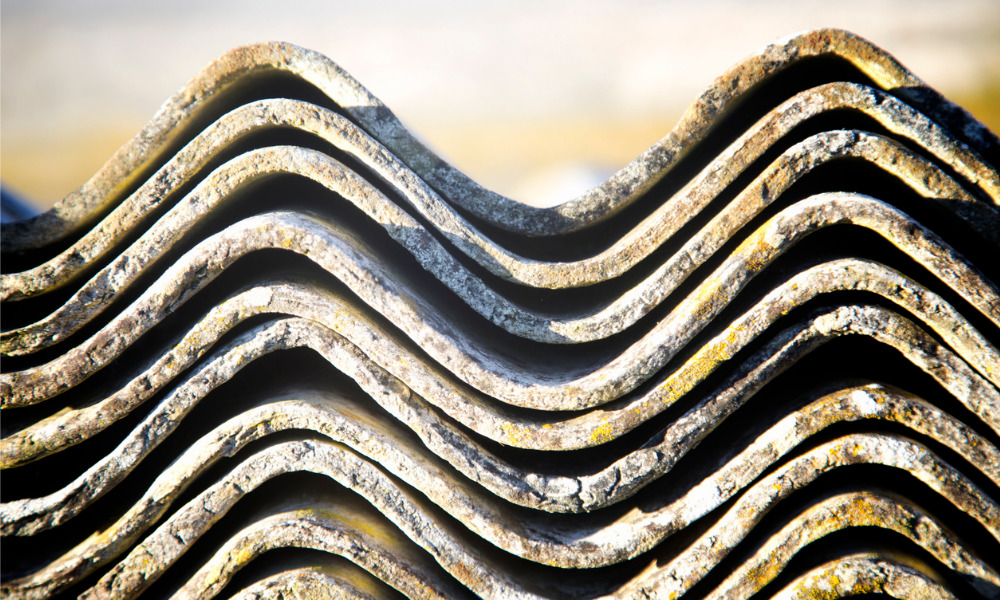 Two British Columbia employers have been fined over violations committed while conducting asbestos abatement. 1230635 B.C. Ltd./Elemental Asbestos and Mold Removal must pay $18,620.52 for transgression made while conducting the process at a house in Langford.
Following an inspection of the worksite, WorkSafeBC found that no hazardous materials survey was available on site as required. Also, the firm's work procedures were insufficient for the level of asbestos risk present in the building. WorkSafeBC issued a stop-work order.
"The firm failed to provide workers with task-specific work direction that addressed the hazards and controls for handling asbestos. The firm also failed to ensure a written report identifying the location and nature of all hazardous materials was available at the workplace before work began," according to WorkSafeBC.
The agency also noted that 1230635 B.C. failed to provide its workers with the information, instruction, training, and supervision necessary to ensure their health and safety.
These were all repeated violations, it said.
Meanwhile, Ifat Hamid/IS Environmental made some mistakes while conducting asbestos abatement and removal of non-asbestos finishes at a house in North Vancouver that was slated for demolition.
WorkSafeBC, following an inspection, determined that the containment had been removed and demolition work had begun while asbestos-containing materials (ACMs) were still present in the building. In addition, the electricity to the building had not been disconnected during abatement work. WorkSafeBC issued a stop-work order.
During follow-up communications, the agency determined that the firm had provided false information about its abatement and testing procedures.
"The firm failed to effectively isolate and control energy sources, a repeated violation. The firm also failed to safely contain or remove all hazardous materials, and failed to have a qualified person ensure and confirm in writing that hazardous materials had been safely contained or removed," according to WorkSafeBC. "These were all high-risk violations."
IS Environmental also provided a WorkSafeBC officer with false information.
Previously, Previously, Sutton-Max Realty & Property Management, Focus Remediation Ltd., Craig's Bakery Ltd., Onni Contracting Ltd., Tede Construction Ltd., Leader Hazmat Ltd., HLC Holdings Inc. and Sunrick Development Ltd. were also fined over asbestos-related violations in the workplace.
A consensus-based standard is a crucial next step to establishing a more consistent and protective approach to asbestos management and remediation across Canada, according to the Canadian Standards Association (CSA).