Worker caught under snowcat grooming machine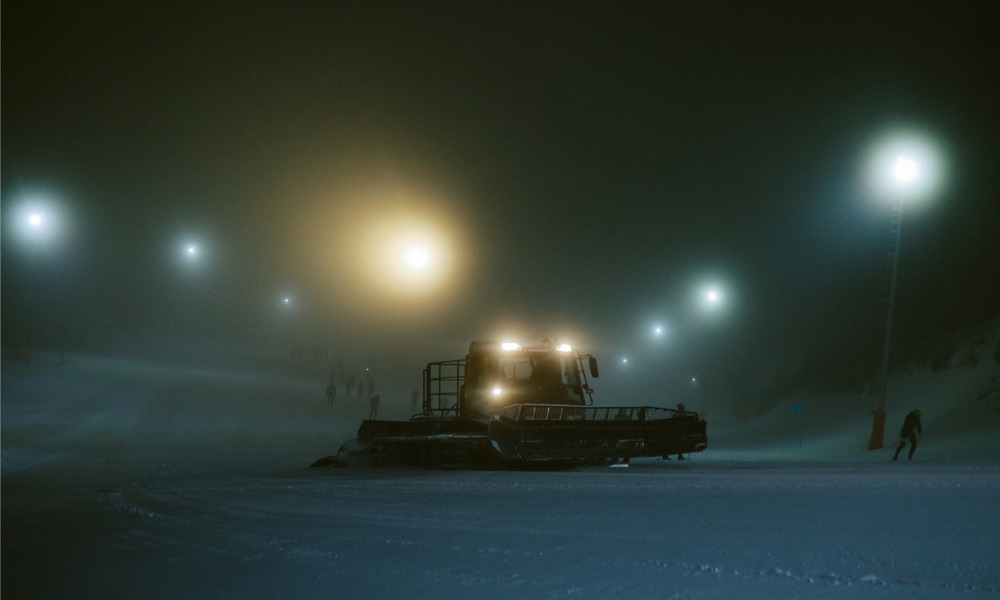 Another employer must pay after one of its workers suffered fatal injuries in the line of work.
British Columbia company Mt. Baldy Resort Inc. has been fined $7,031.05 after one of its workers was caught under a machine.
At the time of the incident, two workers were travelling in a snowcat grooming machine to conduct maintenance on another piece of equipment. The machine parked and one of the workers exited the machine.
However, the machine then inadvertently moved forward, and the worker was caught under it. The worker sustained fatal injuries.
In its investigation, WorkSafeBC found that the machine's tiller had malfunctioned, preventing the operator from reversing the machine after the injured worker was caught.
Also, neither worker had been adequately trained on this machine, and the machine lacked an interlock mechanism to automatically apply the parking brake when a door of the cab was opened.
Mt. Baldy Resort also had not conducted hazard identification or risk assessment for the planned maintenance activities, and had not developed safe work procedures.
"The firm failed to ensure the health and safety of all workers at its worksite, and failed to provide its workers with the information, instruction, training, and supervision necessary to ensure their health and safety," said WorkSafeBC. "These were both high-risk violations."
Several other employers were also previously charged due to separate workplace incidents.
Norsask Forest Products Inc. has been charged $71,428.57 plus a surcharge of $28,571.43, for a total fine of $100,000. Meanwhile, RYTT Contracting Ltd. has been fined $21,428.57 plus a surcharge of $8,571.43, for a total fine of $30,000. These fines stem from an Oct. 7, 2019, incident that occurred near Meadow Lake, Sask. On that day, a worker sustained serious injuries after their glove became entangled in the chain of a sprocket.
Also, Parallel Wood Products Ltd. was fined $30,171.24 after one of its workers was injured on the job. The incident happened at the company's Williams Lake worksite. The worker was attempting to clear a jammed board at the infeed roll section of a planer machine when they sustained a serious injury.
FIO Automotive Canada Corporation (FIO) was also fined $50,000 after a worker suffered a critical injury at the workplace when a 1,500-pund feed bar was knocked out of its support cradle and struck the worker who was operating the crane.