'As the government plans to ramp up vaccine roll-out, it's important that their plan eliminate all barriers to vaccination for frontline healthcare workers'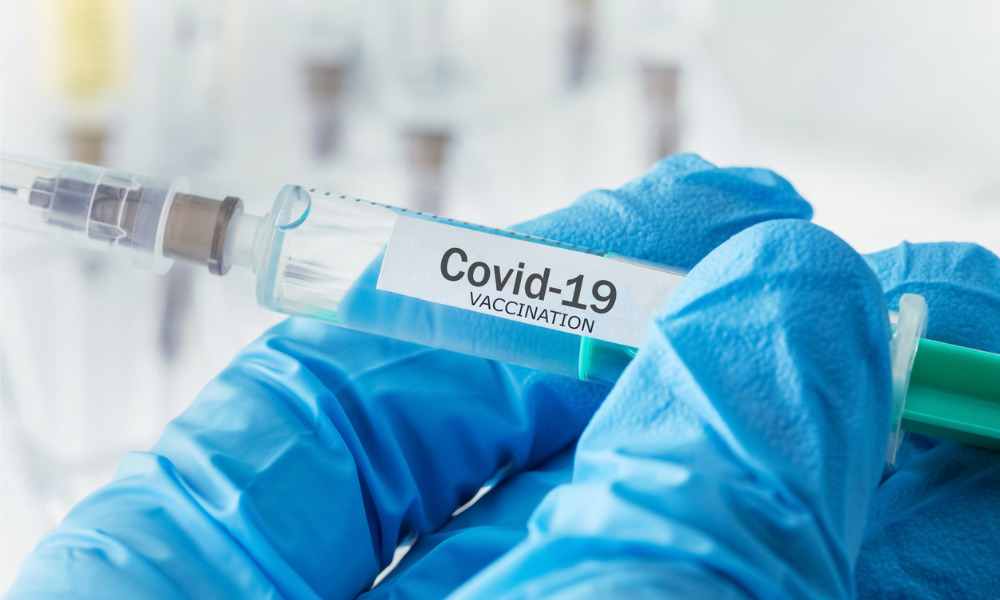 More than eight in 10 (81 per cent) of Ontario frontline healthcare workers are potentially willing to take COVID-19 vaccines if personal financial barriers are eliminated, according to a report from SEIU Healthcare and the Women's College Research Institute.
"As the government plans to ramp up vaccine roll-out, it's important that their plan eliminate all barriers to vaccination for frontline healthcare workers. That's why we're calling on Premier Ford's government to provide financial support for those healthcare workers who lack paid sick leave and are anxious about missing work because of potential side effects from the vaccine," said Sharleen Stewart, president of SEIU Healthcare. "It's also critical that workers be compensated for the time and cost to travel to off-site vaccination centres, like those at Orangeville's Headwaters Health Care Centre who must travel over an hour to get the vaccine in Brampton."
Among those who may take the vaccine given financial support, 58 per cent said they are very likely and 23 per cent are somewhat likely to do it.
However, 64 per cent report being worried about losing paid work time in order to take the vaccine or because of lost paid time resulting from adverse vaccine side effects, found the survey of 8,700 frontline healthcare workers conducted Jan. 4 to 21, 2021.
Also, 68 per cent would be more likely to get the vaccine if all costs related to the vaccine were guaranteed, including paid time to get the vaccine, guaranteed paid sick leave in the event of adverse side effects, and compensation for parking or transit.
In a report released last month, the Canadian Centre for Policy Alternatives (CCPA) noted that Canadian provincial governments are not spending enough to support essential workers amid the COVID-19 pandemic.
This is the case even though 71 per cent of Ontario registered practical nurses indicated experiencing a breaking point related to their job over the past several months, according to a report from the Registered Practical Nurses Association of Ontario (WeRPN).
"We need to build trust and ensure equitable access to the COVID-19 vaccine. We have spent months thinking about how to build vaccine confidence. This survey shows us a simple approach: governments can show how convinced they are that the vaccines are safe by saying that any missed work for side effects will be covered, by guaranteeing sick pay for those who might have side effects," said Dr. Noah Ivers, scientist at the Women's College Research Institute. "This would display confidence in the vaccine, and I expect it would cost very little because studies show that missing work after the vaccine is very, very rare. But the symbolism would be meaningful."
Discipline
Meanwhile, the Hospital Association (OHA) warned that hospitals in the province continue to face troubles regarding vaccination and capacity amid the pandemic.
"New, highly contagious variants are circulating in the province, vaccination roll out continues to be delayed and the health care system and its staff are operating under significant stress. More than 20 per cent of open intensive care unit (ICU) beds are occupied by COVID-19 patients, and more than half of ICUs across the province are full or have only one or two beds left," said Anthony Dale, President and CEO of OHA.
"With new variants being detected across the province, the province's finite health care capacity remains at risk, particularly if we let our guard down too quickly. As noted last week by Dr. Mike Ryan, Executive Director of the World Health Organization Health Emergencies Programme: 'The rain has eased, but the sun is not out yet.'"
Recently, the federal government announced it is investing $2 million through its COVID-19 Immunity Task Force (CITF) to fund a new study that will look at risk factors associated with coronavirus transmissions among paramedics.