'This study underscores the need for all of us to galvanize our gratitude into immediate and long-term policies that better support nurses'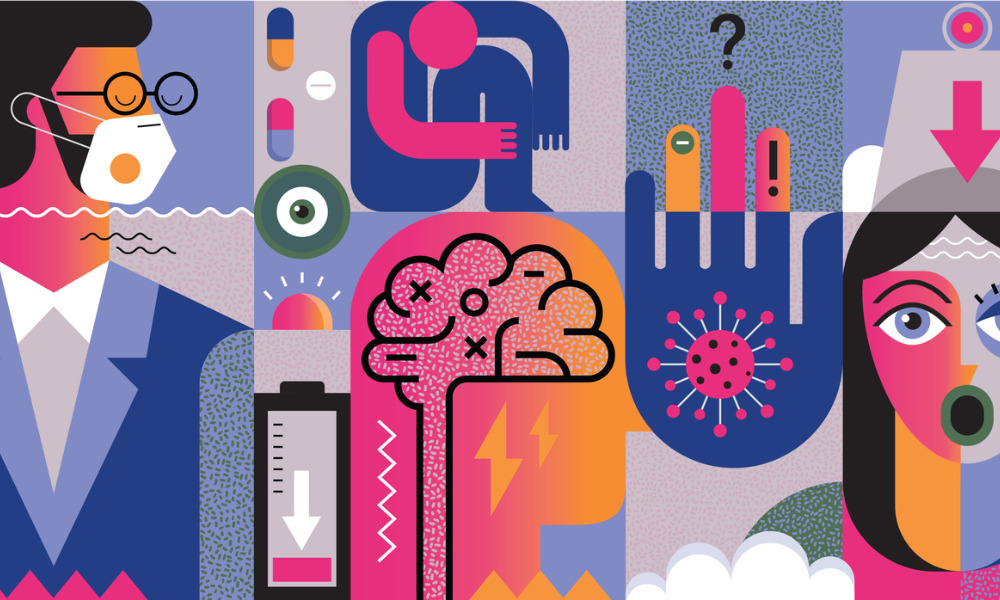 Amid the COVID-19 pandemic, three-quarters (67 per cent) of Ontario registered practical nurses (RPN) said they've never been prouder to be a nurse, with 90 per cent saying their workload has increased since the pandemic became a reality.
But along with this, 71 per cent indicated experiencing a breaking point related to their job over the past several months, according to a report from the Registered Practical Nurses Association of Ontario (WeRPN).
"Ontarians have always felt a deep sense of gratitude for the dedicated work of our nurses, but this study underscores the need for all of us to galvanize our gratitude into immediate and long-term policies that better support nurses," said Dianne Martin, CEO of WeRPN. "Otherwise, we could lose many talented nurses at a time when we urgently need them, which would be devastating."
Nearly all respondents (96 per cent) said their daily experiences at work have become exponentially more stressful due to the presence of COVID-19 in the province. Eighty-three per cent feel like their mental health has been adversely affected by their work, and, 67 per cent say they don't have adequate mental health support to face the second wave of COVID-19.
Also, a few months into the pandemic, there were alarming reports of violence towards frontline workers.
In December 2020, the paper titled "Sacrificed: Ontario Workers in the Time of COVID-19" raised a multitude of issues healthcare workers have faced last year, including:
Higher infection rates compared to the general public.
A worldwide shortage of N95 (and other) respirators.
Increased mental health concerns such as anxiety, exhaustion and burnout due to risk exposure and a bigger workload.
Family time, finances
In this time of crisis, 83 per cent of nurses reported reducing time they spend with their immediate family due to concerns about exposing loved ones to the coronavirus from their work, found the survey of 765 RPNs across Ontario in December 2020.
Nearly six in 10 (57 per cent) per cent are experiencing financial stress as a result of the pandemic, and 32 per cent of nurses have had to leave a job (pick one job over another) due to necessary, but personally challenging government policies restricting many nurses to one workplace.
"Incidentally, Ontario's personal support workers (PSWs) recently received a temporary pay increase by the government to support retention and recognize the important work they do. However, this wage increase was not extended to RPNs for their crucial contributions, which in many cases are taking place within the same environments," according to the association.
And 34 per cent are considering leaving their profession because the medical crisis has further exacerbated the dire mental health toll and financial stressors they have to deal with in their job.
"If we walked a day in our nurses' shoes right now, we simply couldn't unsee the difficulties – the immense pressure and strain – that so many of them are facing," said Martin.
Policy
"WeRPN is also asking our government to prioritize the critical challenges facing our nurses now," said Martin. Based on the survey findings, the organization's top asks of policymakers are to:
Continue the swift rollout of COVID-19 vaccines so healthcare workers and residents/patients are protected, with immediate priority given to those who are most at risk or in high-risk settings
Create more full-time positions for nurses and ensure RPNs are fairly compensated for the integral work that they do
Enhance retention of the nursing workforce by creating more opportunities for continuing education and career advancement
Enhance mental health supports for nurses and their fellow healthcare workers, specifically, to address the significant mental and emotional toll brought on by COVID-19, which will linger long after the pandemic is over
Leverage the unique experience and expertise of nurses on the front lines by ensuring that their voices are foundational to any future consultations and decision making on healthcare reform and policy in Ontario
Canadian provincial governments are not spending enough to support essential workers amid the COVID-19 pandemic, according to the Canadian Centre for Policy Alternatives (CCPA).