'We must never repeat the mistakes of SARS'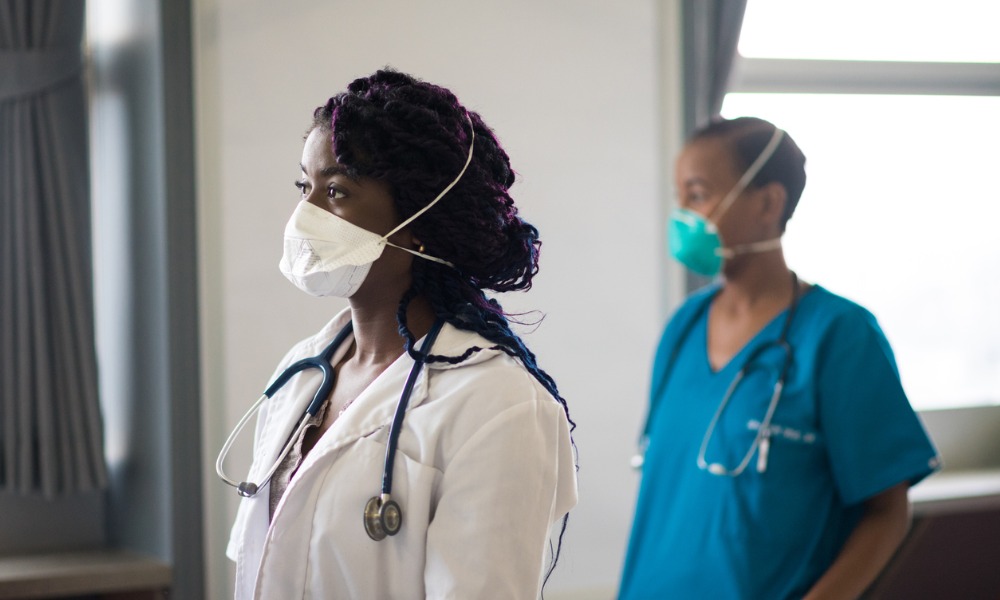 The Canadian Federation of Nurses Unions (CFNU) is calling on Canada's public health agencies to protect front-line health-care workers from the COVID-19 coronavirus by taking immediate coordinated action in accordance with the precautionary principle.
"SARS (severe acute respiratory syndrome) definitively taught us that protecting the public during a possible pandemic starts by protecting health-care workers," said Linda Silas, CFNU president, in a press release. "Nurses unions are taking the lead by sharing information with our members and coordinating with other unions and government agencies to ensure we protect front-line health-care workers and contain the disease."
The CFNU signalled to the Public Health Agency of Canada and the World Health Organization that guidelines being developed for the coronavirus must be based on the precautionary principle, replicating the key recommendation in Justice Douglas Campbell's post-SARS report.
The principle notes that safety guidelines must ensure the health and safety of nurses first to prevent them from spreading the disease to each other and patients, in the absence of information about transmission and clinical severity.
"We failed to properly protect nurses during SARS in 2003, and two nurses died as a result, along with 42 other people. We must never repeat the mistakes of SARS — no one should ever go to work fearing for their lives," concluded Silas.
Prevention against coronavirus
In a health bulletin last updated on Feb. 7, the Ontario Ministry of Health recommended the use of Routine Practices and Additional Precautions (Contact, Droplet, Airborne) for health-care workers. The ministry also recommends workers to place a COVID-19 patient in a single room, preferably with negative pressure and maintain proper hand hygiene.
Health-care workers are also being told to put a surgical mask on the patient when outside of an airborne isolation room; and use of gloves, gowns, N95 respirators that are fit-tested and seal-checked and eye protection when entering the same room as the patient or when transporting or caring for the patient.