Decision stated policy was 'exact opposite of being reasonable'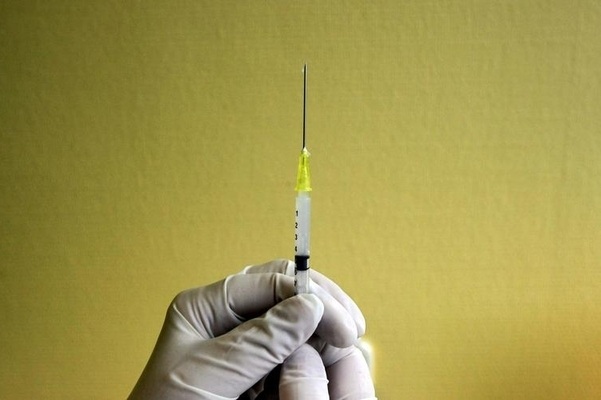 An arbitrator has ruled in favour of the Ontario Nurses' Association (ONA), striking down the controversial vaccinate or mask policy in effect at several Toronto hospitals. The policy requires nurses and other health-care workers to wear a surgical mask if they choose not to receive the influenza vaccine.
After reviewing extensive expert evidence submitted by both sides, Arbitrator William Kaplan, found that St. Michael's Hospital's policy is "illogical and makes no sense" and "is the exact opposite of being reasonable." In reaching this conclusion, Kaplan rejected the hospital's evidence.
The hospital group involved in the arbitration also includes Sinai Health System, Sunnybrook Health Sciences Centre, North York General Hospital, the Centre for Addiction and Mental Health, Michael Garron Hospital and Baycrest Health Sciences.
In 2015, Arbitrator James Hayes struck down the same type of policy in an arbitration that included other Ontario hospitals across the province, with Sault Area Hospital as the lead case. Hayes found there was "scant evidence" that forcing nurses to use masks reduced the transmission of influenza to patients.
"The priority of nurses across Ontario is first and foremost the safety of our patients, but these hospital policies do not protect patients," said ONA president Vicki McKenna.
Various expert witnesses testified that there was insufficient evidence to support the St. Michael's policy and no evidence that forcing healthy nurses to wear masks during the influenza season did anything to prevent transmission of influenza in hospitals. They further testified that nurses who have no symptoms are unlikely to be a real source of transmission and that it was not logical to force healthy unvaccinated nurses to mask.
Kaplan agreed with ONA that there was little evidence of any positive impact on patient care outcomes as a result of the vaccinate or mask policy. Both prior to and after introducing the policy, hospitals continued to experience outbreaks of influenza. He concluded the evidence supported that masks "do not prevent the transmission of the influenza virus."

"(Vaccinate or mask) policies have been highly criticized as being a symbolic rather than a scientifically-based tool in the fight against influenza," said McKenna.