Worker claimed he was hurt by an explosion in 2008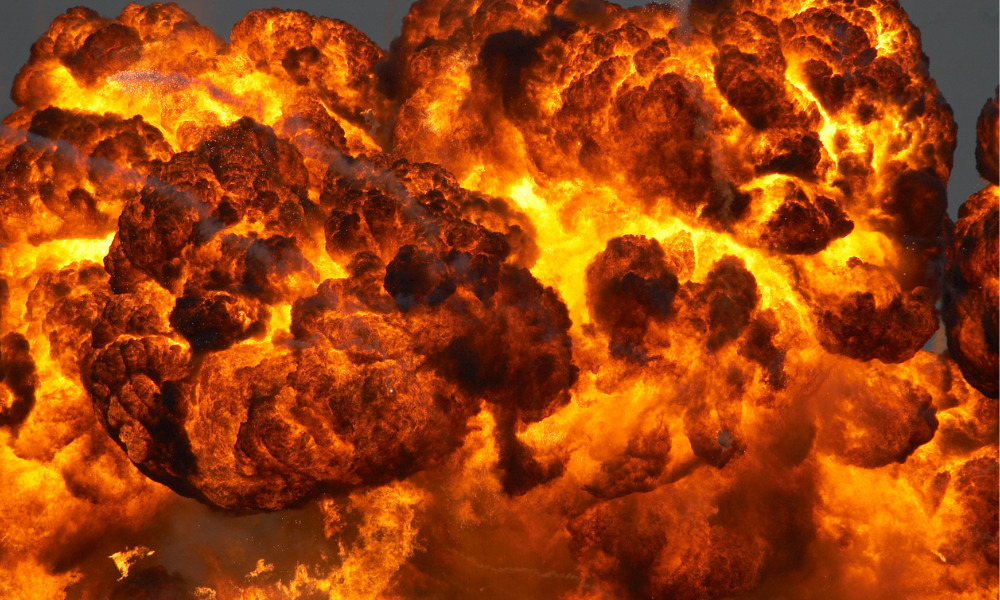 Years before the explosion and fire at Eastway Tank Pump and Meter earlier this year, one former employee had sued the company following a 2008 explosion.
In a 2010 civil case, former employee Sergey Yelgin claimed that Eastway had pressured him to return to work before he had the chance to recover from injuries sustained from a fuel tank blast, reported CBC.
The incident happened in August 2008, and Yelgin claimed it left him with double vision, headaches and other trauma. He demanded $1 million from the company, alleging personal injury, loss of income and wrongful dismissal.
Read more: Remains of four people found at Ottawa truck plant explosion site
On the day of the incident, Yelgin was welding a fuel tanker. He was exiting the tanker when he was thrown by an explosion and struck in the face by debris that broke his welding helmet, according to the report.
"Yelgin inquired about the oil tank and his manager told him that the tank [had] been steamed and tested and was accordingly safe to be worked on," part of the statement of claim read, according to the report.
However, it was not steamed and tested "adequately or at all".
Read more: Worker injured in explosion at Yukon construction site
Yelgin said he used a "sniffer" device to check for signs of flammable residue in the tanker and received a "not explosive" reading. However, he alleged that tool was not kept in good working condition.
After the incident, Yelgin said he suffered from partial vision loss, nausea, and had difficulty breathing. He also said food smelled like burned plastic and that the side effects lasted for more than a year.
Meanwhile, another employee near Yelgin at the time recalled someone saying, "Don't call the ambulance," reported CBC, citing the legal document.
Once Yelgin had woken up, someone offered to drive him home.
Read more: Worker injured in refinery explosion dies in hospital
Still, an ambulance did transport Yelgin to a hospital with non-life-threatening facial injuries. However, it's unclear who made the call to paramedics, as the specific data on the caller is no longer available, according to the report citing the Ottawa Paramedic Service.
Yelgin also claimed that Eastway pressured him to return to work soon after the incident.
"His supervisor called him at home every day asking him to return to work," the plaintiff's claim stated. "The company even offered to provide Mr. Yelgin with transportation to and from work."
And when he did go back to work, Yelgin complained of impaired vision. By December 2008, the company "improperly terminated his employment without lawful cause in an egregious and high-handed manner."