Five people missing presumed dead, one person taken to hospital on Thursday has died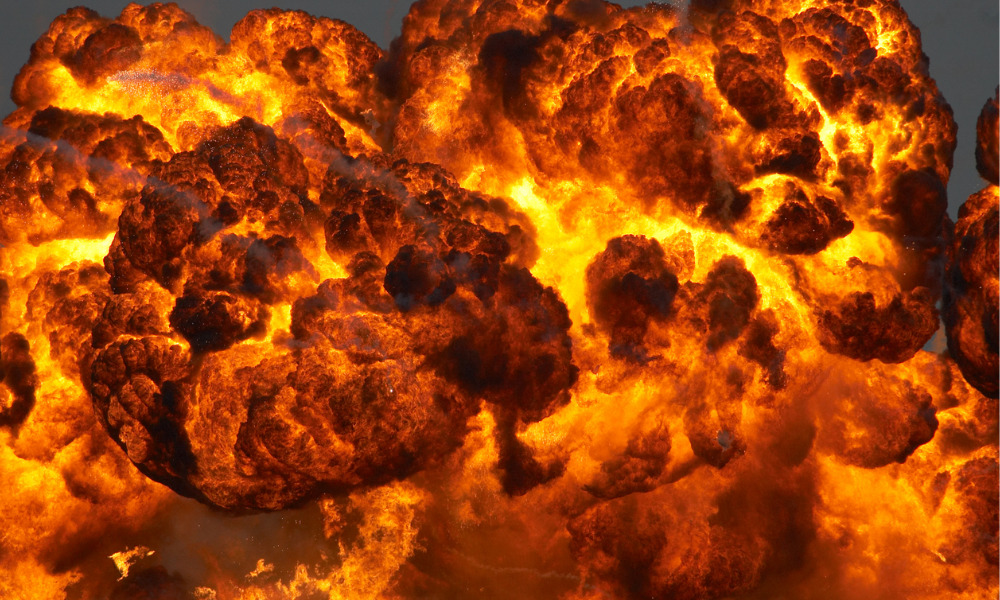 The remains of four people have been found at the site of a large explosion and fire at a tanker truck manufacturing facility in Ottawa, according to reports.
The explosion happened on Thursday at 1:30 p.m., Eastway Tank on Merivale Road and Meter Ltd. The business is located in an industrial area in Ottawa's south end.
The explosion and fire that followed caused the roof of the factory to collapse and completely destroy part of the building, said Frank D'Aoust, Ottawa police inspector, according to a report from CTV News.
However, the area is too dangerous to recover the remains at this time, said Louise McNaughton-Filion, Ontario east Regional supervising coroner, on Sunday, according to a report from Saskatoon StarPhoenix.
"It is unsafe to access them at this time," McNaughton-Filion said. "As soon as it's safe to do so, we will be recovering the remains and respectfully analysing them to determine what the cause of their death was, what the manner of their death was, and to identify them using forensic means."
"At this point, it's our third day into the investigation. We're meticulously removing debris, pieces of roof, walls, and certain pieces of equipment inside the building. Our efforts are hampered by by the cold and the risks on scene," said D'Aoust. "Oftentimes, we are removing debris and we're finding other obstacles, which are dangerous for the investigators on site."
Five people are missing and presumed deceased. One of three people taken to the hospital Thursday has died. One patient was released and another remains in hospital in stable condition.
Family tragedy
According to CTV News, family members have since publicly identified one of the victims, Rick Bastien.
Bastien's son, Josh Bastien, said: "As I sit here and think of all the things he said to me, all the things we did, I have so much regret there wasn't more," he wrote in a post on Facebook. "Right now I am overwhelmed with emotions, ones I never felt before."
CTV News identified Rick Bastien as a welder, fabricator and mechanic at Eastway Tank.
Neil Greene, owner and president of Eastway Tank Pump & Meter Ltd, said in a statement on Friday: "It is with great sadness that we learned that one of our colleagues perished as a result of the tragic explosion, with five remaining missing and one in hospital. My heart goes out to their families, loved ones and to all of our employees who are reeling from this deep loss.
"I am completely devastated. To the families of our lost colleague and to all our employees, please know that Eastway Tank will be there for you without fail in the weeks and months ahead. My deepest condolences to all of you."
Obliterated
Asked to describe the scene at the Eastway Tank building following the fire and explosion, on Sunday told reporters that "there's a large portion that's been completely obliterated," according to a CTV News report.
"There's a lot of debris everywhere. We have the help of an excavator and a high-hoe, removing (debris) piece-by-piece carefully and making sure that evidence is collected, making sure not to move anything that shouldn't be moved," said D'Aoust.
"It's a very precarious scene and we're taking our time to make sure that the investigators on [the] scene are safe and out of respect for the victims at the scene."
Several agencies are investigating the incident, including the coroner's office, the Ontario Fire Marshal, the Ministry of Labour, and the Technical Standards and Safety Authority. There is presently no timeline for the investigations to be complete.
"Our investigation process is very thorough, and the thoroughness of our process means it takes time," said deputy fire marshall Tim Beckett. "Our team has been making progress; however, there's still a lot of work to be done."