Fredericton police urge drivers to slow down when passing construction zones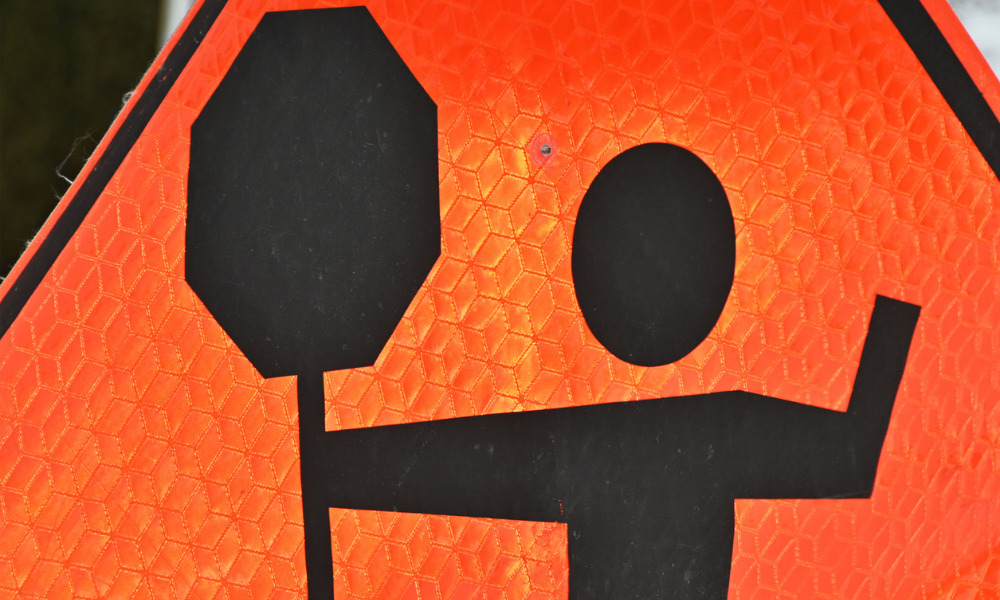 One flagger was seriously injured after he was struck by a vehicle in New Brunswick on Tuesday.
The man in his late 20s was hit before 8 a.m. that day, according to Fredericton police.
The man, who was in charge of directing traffic, was hit on Beaverbrook Street near the city's downtown where a construction site currently requires flaggers to manage traffic flow.
The incident involved a male driver in his late 30s. Police will likely lay Motor Vehicle Act charges against the driver, said Fredericton police spokesperson Sonya Gilks in a CBC report.
Fredericton police are urging drivers to slow down when passing construction zones following the incident.
"It is important to follow speed limits in construction zones," the force said in a press release. "People are working diligently to get projects done, and speeds are posted for their safety and yours. And if that's not enough – fines are doubled in construction zones."
Previous reports have pointed to the stubbornness of drivers. More than half (55 per cent) of Ontario drivers admit to engaging in unsafe driving and nearly all (95 per cent) have witnessed dangerous driving from other motorists, according to a survey conducted on behalf of CAA South Central Ontario (CAA SCO).
Also, nearly all Canadians agree that everyone must do their part to make the roads safe and 78 per cent agree that injuries from road crashes are preventable. However, many are not willing to embrace proven measures for safer roads, according to another study.
Forty per cent of Canadians believe distracted driving is the number one cause of car-related deaths, according to a separate report released in February 2020.
Speeding in construction zones has been an ongoing problem, and police in Fredericton issued 10 tickets in four hours to drivers last week.
Previously, one male worker was injured after being struck by a car in Ontario on Sunday night.
In July, a construction worker was struck by a vehicle on Highway 28 just east of Peterborough in Ontario.
In April, a construction worker was seriously injured in a hit-and-run near a road construction site in Montreal, QC.
Motor vehicle incidents were the leading cause of work-related fatalities in Ontario every single year during the past decade, according to the Workplace Safety and Insurance Board (WSIB) in Ontario.