Father of two will be 'missed deeply by family'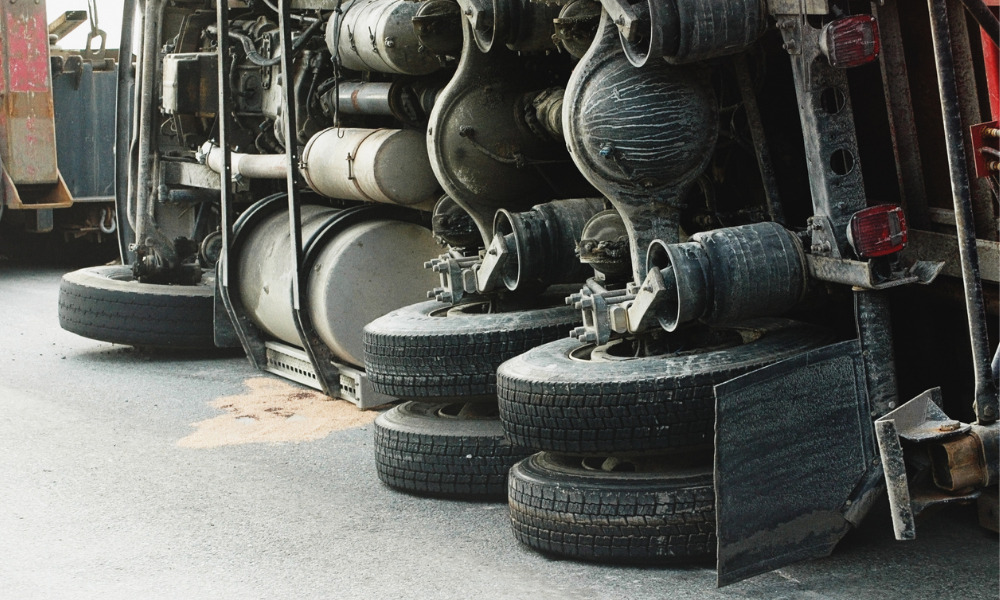 One driver died after the vehicle he was driving figured in a three tractor-trailer collision in South Glengarry in in eastern Ontario on Tuesday.
The 25-year-old man was driving a tractor-trailer when his truck hit a second tractor-trailer from behind, which in turn hit a third tractor-trailer. He was pronounced dead at the scene, according to reports.
The crash happened shortly after 5 p.m. in the highway's westbound lanes, near Lancaster, east of Cornwall, said Stormont, Dundas and Glengarry Ontario Provincial Police in a press release.
Police did not release the casualty's name as they are in the process of notifying his family, according to the press release.
The drivers of the other two trucks were not injured, according to the police.
They are still investigating why the second truck hit the third.
The incident happened after a tow truck driver was killed when he was hit by a snowplow on Highway 417 in Ontario on Monday.
OPP has identified the fatality as 33-year-old Phillip Smith, according to a report from Ottawa Citizen. He worked for Canadian Towing.
A westbound plow struck Smith while he was assisting a motorist, according to police investigation.
Smith was a "loving father of two young children and will be missed deeply by his family," according to Canadian Towing.
"It's extremely important that people slow down and move over when they see any emergency lights because we are all out there just trying to help everyone as safely as we can, but everyone needs to help out when it comes to seeing emergency lights whether it's police, fire trucks and first responders.
"And, unfortunately, this gets ignored on a daily basis."
'Working against the clock'
Meanwhile, Ottawa plow operators were hard at work Tuesday as they prepared for another snowfall Wednesday.
"Wednesday's forecast shows the potential for up to 10 centimetres, and we are working against the clock to clean up the aftermath of Mother Nature's wrath," the city wrote in an operations update posted on its website Tuesday afternoon.
The weather gauge at the Ottawa airport measured about 48 centimetres of snowfall on Monday, according to the report.
Crews began the neighbourhood phase of the plowing on Monday night and were expecting to finish the snowstorm operations in residential areas by Tuesday afternoon. Workers were also concentrating snow-clearing operations on sidewalks, bus stops, turning lanes, corners and islands.
In December 2020, Alberta allowed snowplow operators on its highways to use flashing white strobe lights to increase their visibility, and install new signage along highways to remind Albertans to drive to conditions and be cautious near roadside workers this winter.